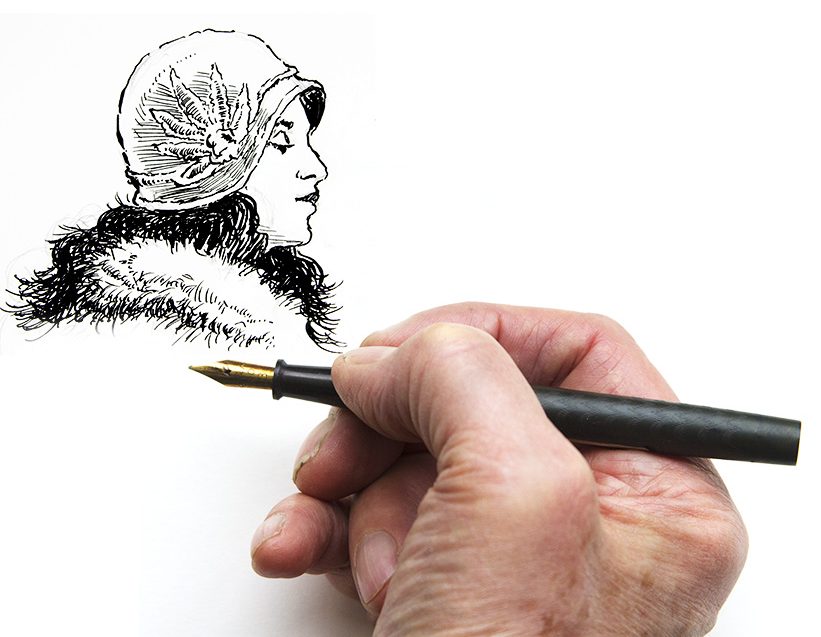 About a year ago I bought a vintage Byer & Hayes fountain pen.  It was in good shape with the original clip with the B&H logo.  The main thing I liked was the super-flexible gold nib for sketching.  Unfortunately the bladder rotted and the ink dried up leaving a nonfunctional pen. This started me on a research project to get the pen up and running again.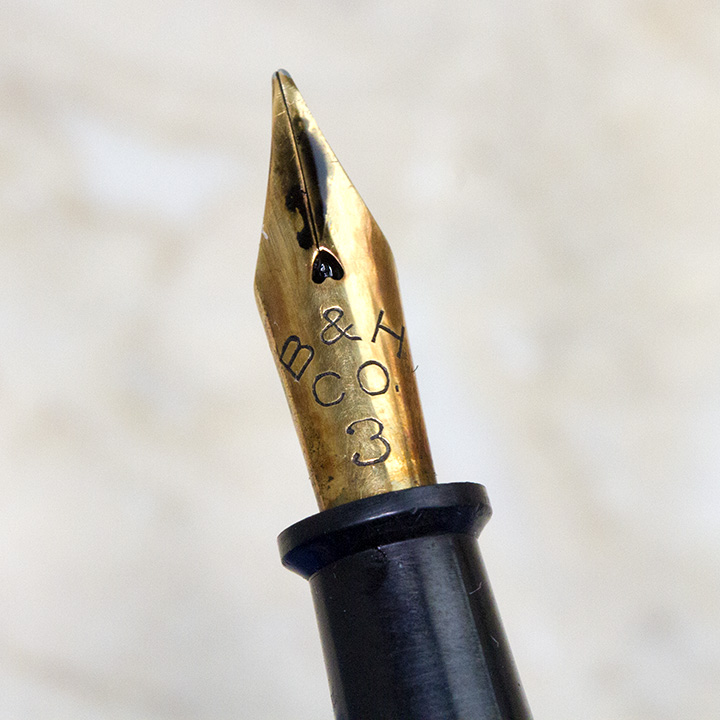 Turns out that Byer & Hayes was a major player in the pen market in the early 20th Century.  Back then there were dozens of manufacturers with hundreds of models, and if you wanted to use a pen, the fountain pen was your only option.  Dip pens were around but not quite practical to carry in your pocket. The body of the pen was made of hard rubber and has a repetitive geometric pattern that is called "chasing."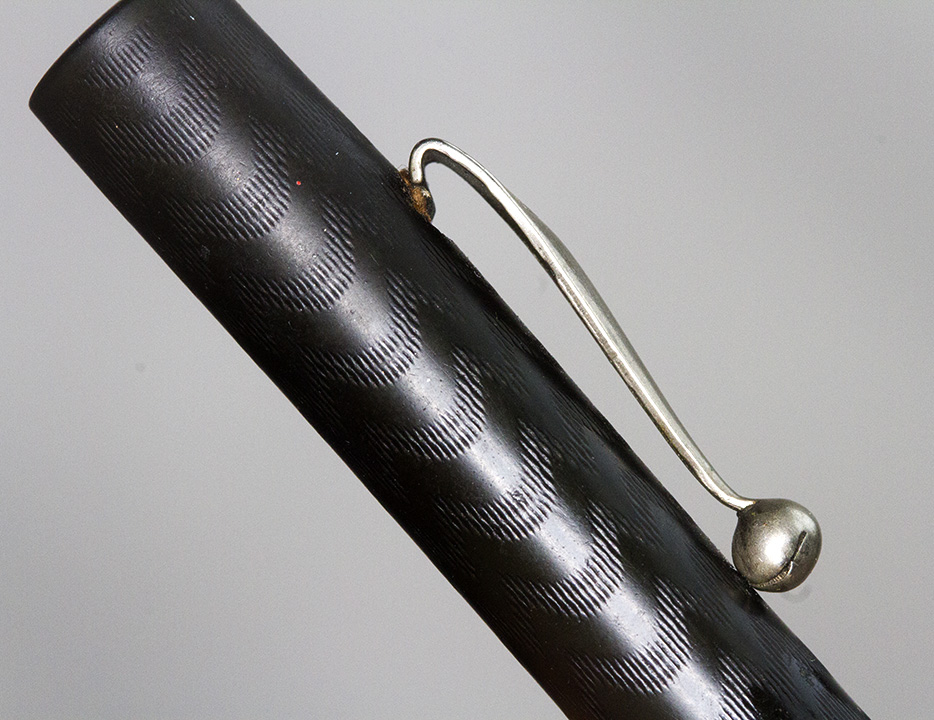 This pen was a lever-fill with a pressure plate inside that compressed and expanded an ink sac.  I found a few companies that sell the ink-sacs.  The one I used was Anderson Pens.  Turns out that sacs are measured in 64ths of an inch diameter and I had to buy several to finally find the right size for my B&H, which was a #17.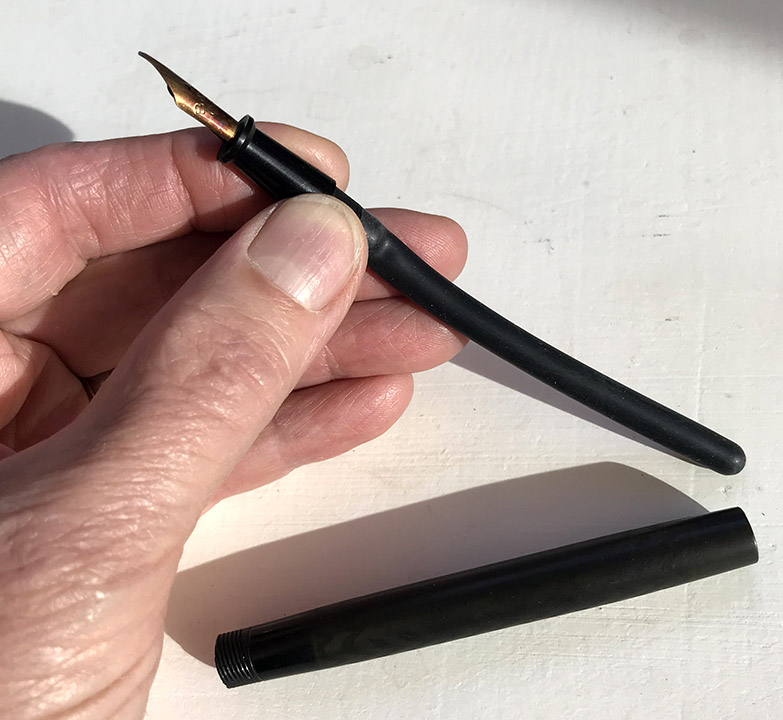 The pressure plate in my B&H pen was all rusted so I discarded it.  Instead of replacing it I decided to just do a manual fill by squeezing the sac into the ink.  Messy but it works.  The ink I use is Sketch Ink by Rohrer & Klinger.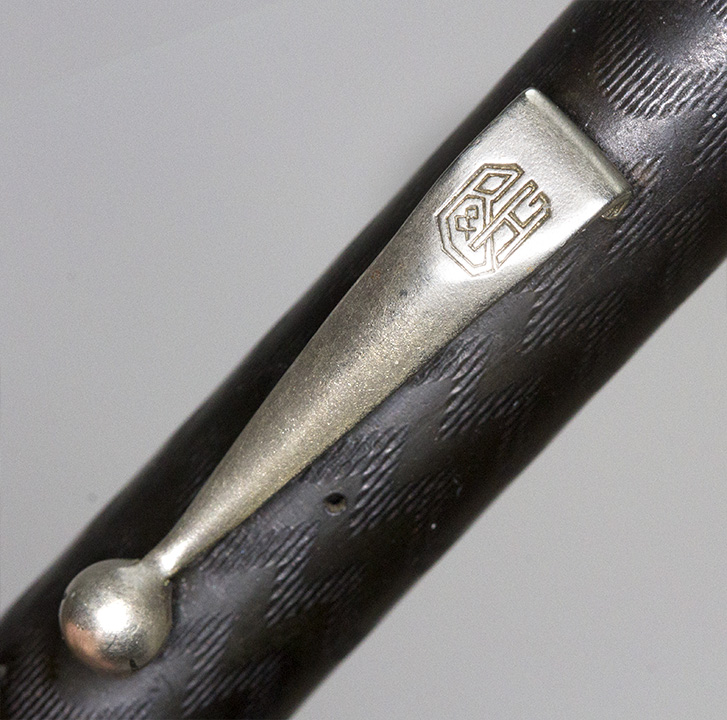 So now I have a functional fountain pen.  It works great but a bit leaky, especially at critical times when you least expect it.  Makes a huge mess on the subway and I wouldn't dare take it on a plane, as fountain pens have a reputation for emptying out with changes in atmospheric pressure.  Still, its great using a vintage, hundred year old pen!
* * * * * * * * * * * * * * *
Related posts: