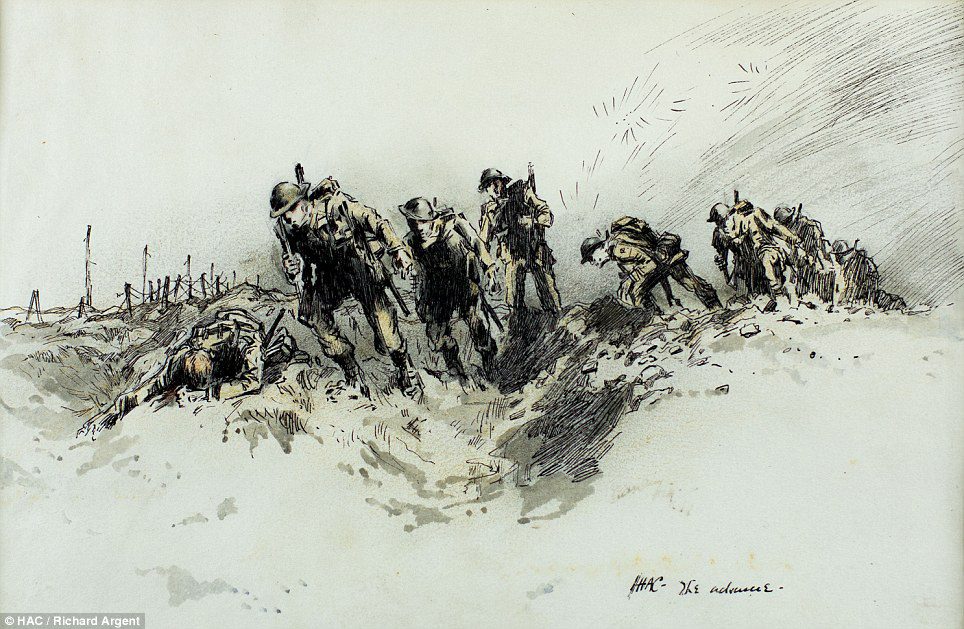 Adrian Hill (1895-1977) was an artist and author who recognized and promoted the value of art as a tool for healing, and established principles that we can use today in times of the Covid pandemic.  Born in London, he entered art school at the age of 17 shortly before the outbreak of the First World War.  While serving in France, his talent was recognized and led to a commission by the Imperial War Museum to produce authentic depictions of the Western Front, which resulted in 180 drawings which can now be viewed on the museum's on-line gallery.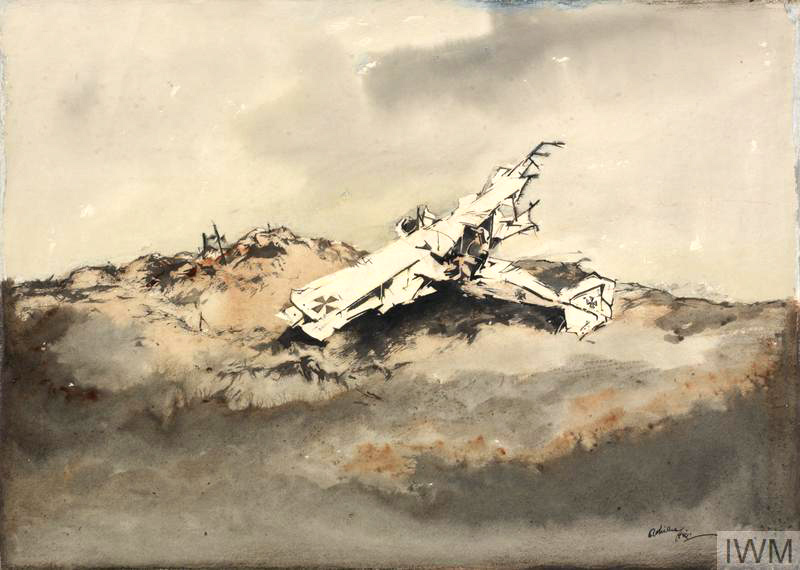 After the war he continued his art education and became a prolific author, with numerous books that taught and encouraged the creation of art.  He presented a wide range of media for drawing and painting, with subjects that included the stately English countryside and accurate depiction of nature.  He even had his own TV show teaching art, but he is most remembered for recognizing the therapeutic value of art and starting the field of art therapy.
In 1938 Adrian contracted pulmonary tuberculosis.  In the pre-antibiotic era, this disease was treated with fresh air, surgery, and prolonged bed rest with confinement in a sanatorium.  After months of recovery he began to draw again and found an antidote to the long hours of emptiness and boredom: "While lazily composing my drawing, the hands of my wrist-watch began to move again…"
While convalescing he began using art to help his fellow sanitorium patients, recording his experiences in books, presenting his patients' art in exhibitions and lectures, and coining the phrase "art therapy." Adrian Hill is now recognized as founder of the field that uses art as therapeutically for a variety of human ills.  According to the American Art Therapy Association, art therapy can foster healing and well-being, exploring emotions while developing self-awareness and coping with stress.
The explosive growth of the Urban Sketching movement attests to the universal value of art by developing an international language using pens, brushes, and sketchbooks.  Although the Urban Sketching mission statement does not incorporate terminology of healing and therapeutics, the creation of a supportive network of people who benefit from creativity is exactly what was intended by Adrian Hill.
In times of the Covid pandemic, with added stress and isolation in the lives of many, there has never been more need for the therapeutic aspects of art and creativity.  Across the world, art classes, workshops and sketch groups have been disrupted. Thankfully, the internet has offered continued opportunities to network, communicate, and learn.  For those who use art to cope and heal from trauma and inner scars, the spirit of Adrian Hill will live on.
* * * * * * * * * * * * * *
Related posts:
My Art Library:  Sketching Before Urban Sketchers
The Ticket That Got Me Through Medical School
Sketching the Subway and the Disappearance of Time
The Corpus Callosum, Buddha's Enlightenment, and the Neurologic Basis for Creativity
Rediscovering my Art Supplies in the Arizona Desert