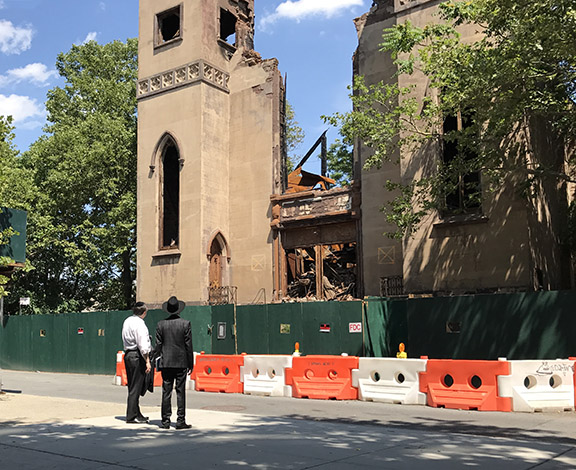 I was saddened by the blaze that destroyed Beth Medrash Hagadol, the 167 year old landmarked synagogue on the Lower East Side.  The building was not in use since 2007, and I photographed this structure when it had an active congregation in 1987.  When I heard about the blaze I went down to pay my respects, and also searched for the prints I made thirty years ago which are presented here.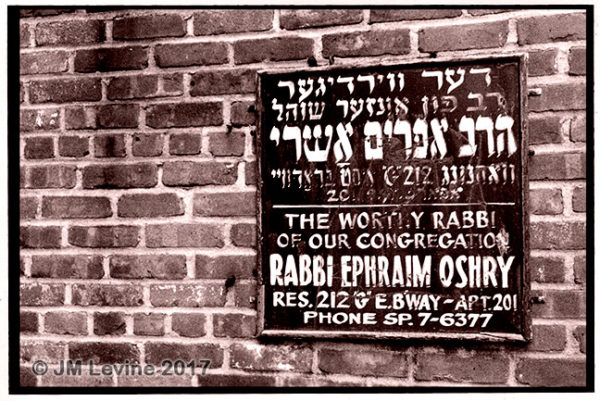 The hand-lettered metal sign in English and Yiddish featuring the name, address, and phone number of Rabbi Ephraim Oshry had long since rusted away before the blaze.Rabbi Ephraim Oshry was a Holocaust survivor known for his piety and learning who wrote a vivid memoir of life in Lithuania under the Nazi regime.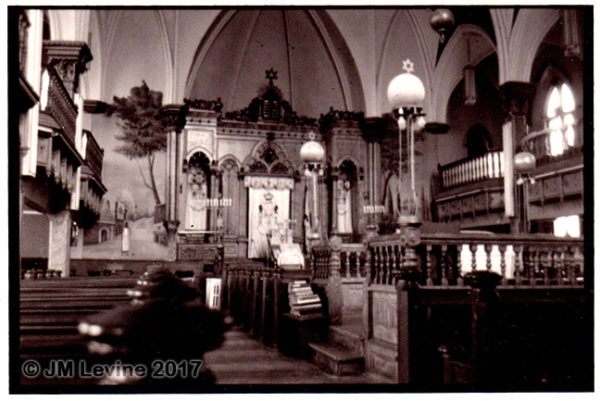 I took these photos shortly after I moved into Manhattan for my medical training, and developed and printed them in a darkroom I built in the bathroom of my walk-up apartment on the Upper West Side.  Although the photos convey the grandeur of the interior, you can still see the flaking paint and water damage that heralded the synagogue's deterioration.  
To get the sepia toning I used a process that required soaking the print in a cyanide bath which was not so healthy.  Today you just press a button on your iPhone and get the same effect.
The building was originally a Baptist Church, and was converted to a synagogue in 1885. In its heyday it was one of the largest synagogues on the Lower East Side, and the building is listed in the National Register of Historic Places.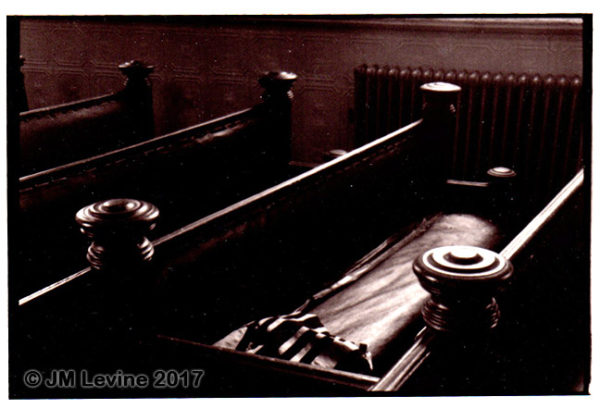 In the mid 20th Century the population declined and the building deteriorated.  There was talk of rehabilitating it, much like what was done to the Eldridge Street Synagogue, but nothing ever came of it.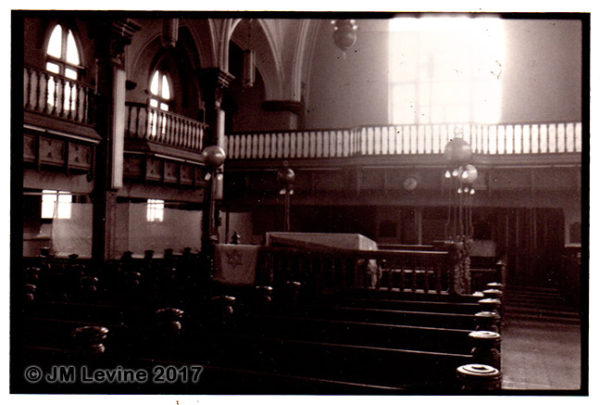 This synagogue was active when the Lower East Side was teeming with immigrants, many of them Jews from Eastern Europe.  There are still some reminders of this history but many are vanishing, and it's sad to see another landmark disappear.  Given the trend in this area as well as the rest of Manhattan, after demolition it will likely become high-priced condos.  I am glad I had the opportunity to capture this space when it was still the center of a community, and share the memory on my blog.
* * * * * * * * * * * * * *