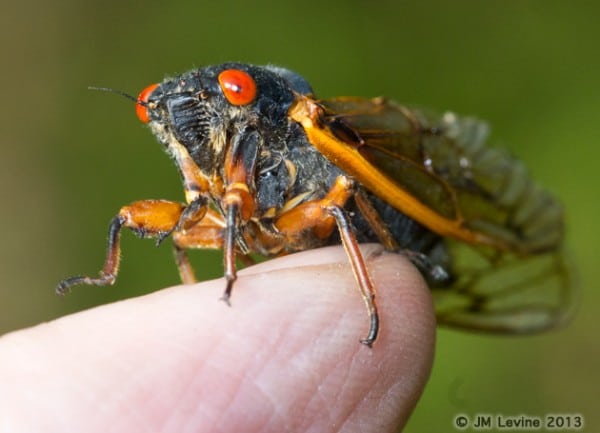 As a child while other boys were busy with Little League and football, I spent hours chasing insects. My favorite was the cicada – a large and lumbering arthropod whose shrill mating call from the high trees marked the long hot days of summer. In China this ungainly creature is a symbol of rebirth, change, and protection against bad luck. It was therefore with great anticipation that I looked forward to Brood II of the species that bears the enchanting Latin name of Magicicada.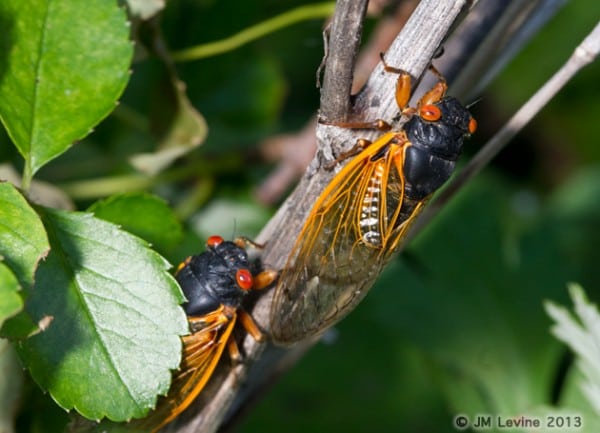 I checked the cicada blogs and learned that the brood had emerged in Bear Mountain State Park, so this past weekend I drove up in a rented car hoping to experience them. But when I got there I discovered that they had come and gone, so I headed north through the scenic Hudson Valley, listening for them as I drove. I found them in large swarms off Route 9W in the town of Catskill.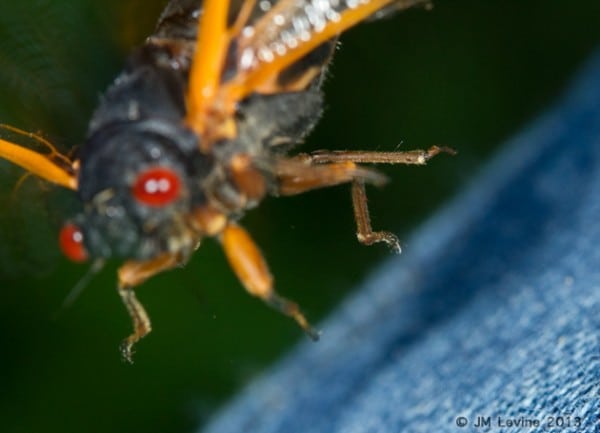 I heard the swarm of cicadas before I saw them, and their song clocked in at 85 decibels on my iPhone app. They are slow and awkward when earthbound, and their flying abilities rely more on luck and wind than aerial skill. They do not possess special defense mechanisms, are not poisonous, and do not bite or sting. Their beady red eyes give them an other-worldly appearance reminiscent of an old sci-fi movie.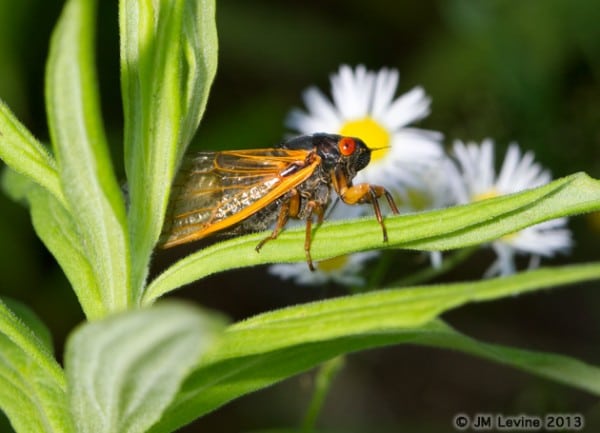 This species lives as nymphs in the ground for 17 years, burrowing in the soil and providing sustenance for furry insectivores. Their emergence is cued by genetics and soil temperature, when they climb up the nearest tree and molt, leaving their exoskeleton behind. The adults live above ground for only a few weeks when they sing, dance in the trees, mate, lay eggs, and die.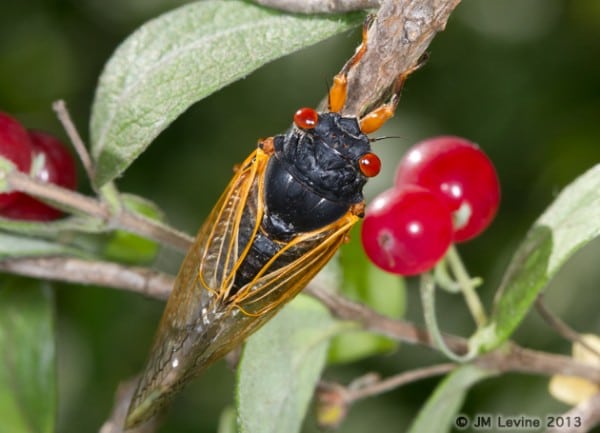 Experts predicted Swarmageddon this year during late spring and early summer when the bugs completed their 17 year life cycle. As discussed in a recent New York Times article this didn't quite happen as expected. Nonetheless if you go to the right place they are there to be seen and heard, but you'd better go quick. I had a great time photographing them, and it brought me back to my childhood in Jersey City, wandering in empty lots full of weeds and searching for bugs.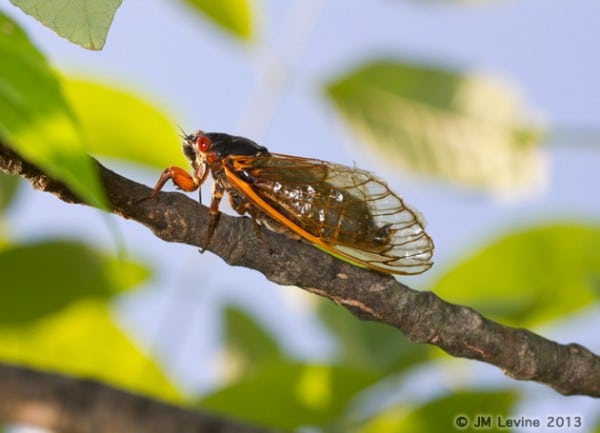 Technical note: These photos were taken with a Canon 7D using a Canon EF 100 mm f/2.8 Macro lens. The flash system included a Canon Macro Twin Lite with back-up Compact Battery Pack. The RAW files were opened in Photoshop where they were cropped and saved as small JPEGs for uploading to this blog.
* * * * * * * * * * * * * * *
To hear the sound of the cicada click here (courtesy of the original Cicadamania website).
For the original Cicadamania website click here.
For an interesting site from Canada with lots of cicada info click here.
For some great photos of cicada varieties click here.
.