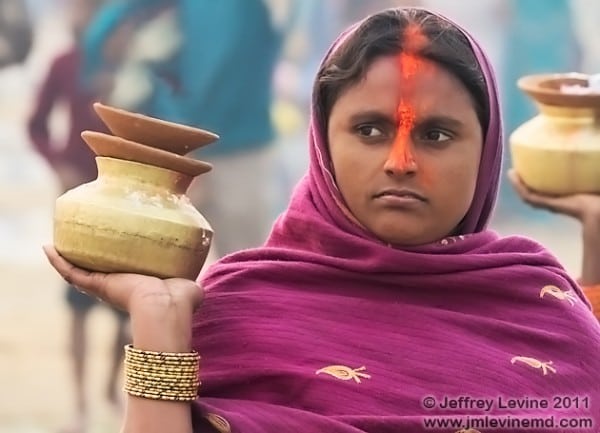 There are moments in travel when the mundane turns magical. This happens a lot in India, a country rich with ritual, mysticism and prayer where I was searching for new images of aging in the Fall of 2011. Unexpectedly at dawn I stumbled into a Hindu festival known as Chhath Puja (pronounced Chat Poo-ja).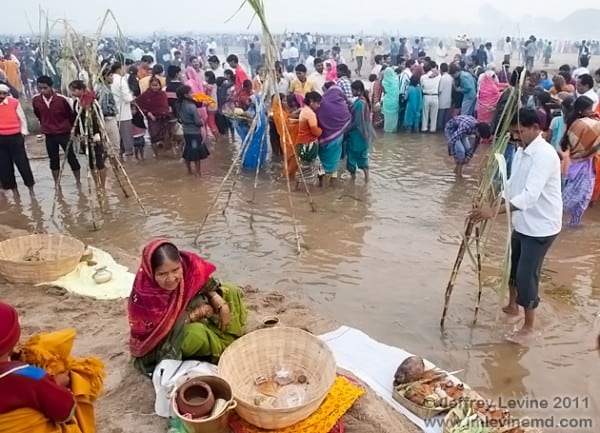 I was in eastern India in the Buddhist pilgrimmage town of Bodh Gaya and got up before sunrise to watch the monks perform their morning rituals in Mahabodhi Temple.  On my way I saw throngs of people headed to the edge of the city. Brightly dressed women were carrying large baskets on their heads and fireworks were going off in the distance as the sun began to rise. A change of plans was in order and I followed the surging crowd to a wide riverbed that was nearly dry except for a knee deep waterway at the end of a mile long hike.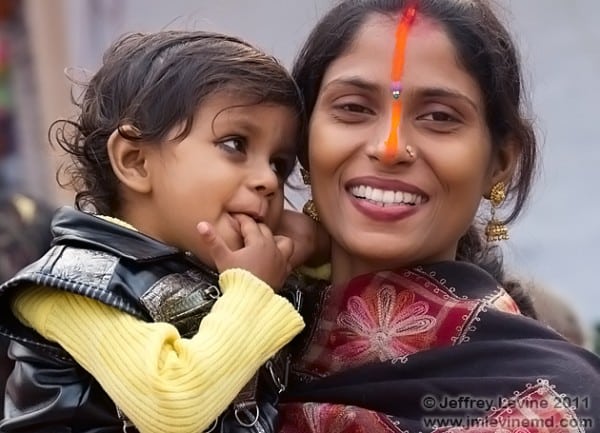 This was a festival of reverence to the solar deity, where families get together to pray to the rising sun. The prayers and traditions require a river, and in this case it was the Niranjana River that flows into the Ganges. Offerings are made to the Sun God, giving thanks for the bounties of life on earth.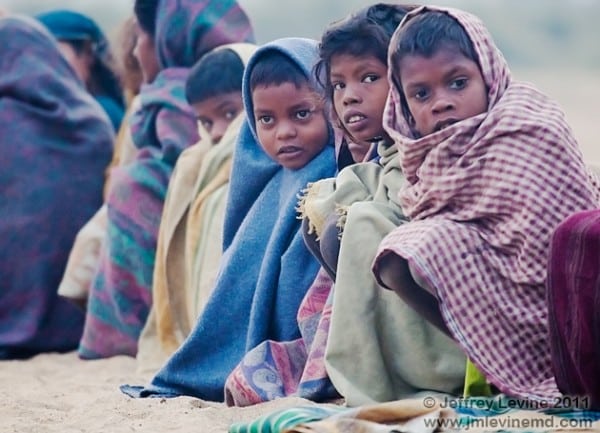 A long line of beggars – mostly children – lined the path to the river. At the river there was an atmosphere of spiritual joy. Women were clearly stars of the occasion, dressed in their finest saris with gleaming jewelry. They had been fasting since the previous day. Newlyweds wore large golden rings pierced into their noses. The men had assembled canopies of sugar cane on the edge of the river, and people were gathered in groups. Other men were banging drums which added to the clamor of the fireworks.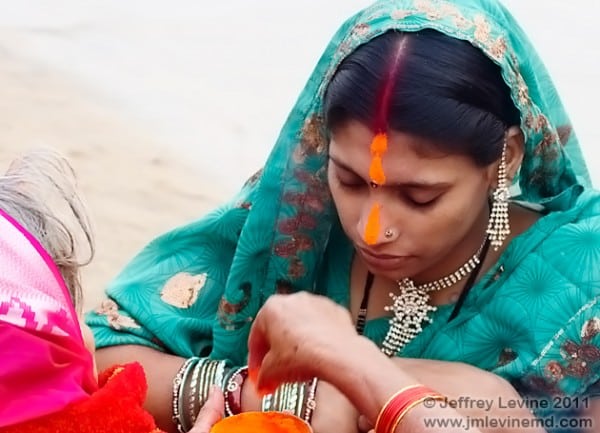 After prayers they broke the fast with a prasad – offerings of sweet cookies and fresh fruit. In each group a Brahmin priestess rubbed a bright orange sindu on the forehead and nose of the married women. The priestess was usually older than the rest, and in an act of devotion many women touched her bare feet as she was sitting in the sand.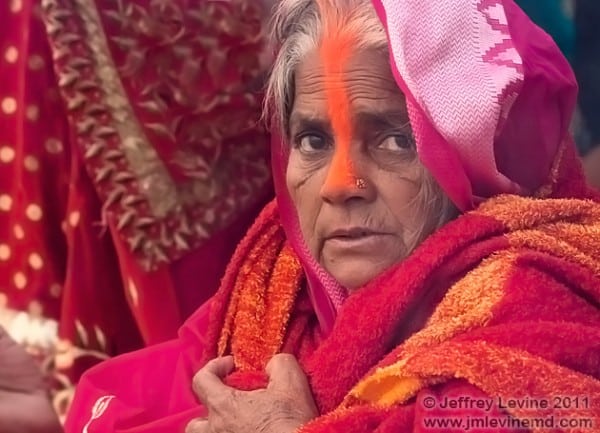 I was the only Westerner in this crowd and clearly looked the part. Many offered me delicacies from their prasad, and I munched on oranges and bananas which made a great breakfast. An elderly Brahmin priestess surprised me by placing a bindi on my forehead using the bright orange pigment she was carrying in a small cup.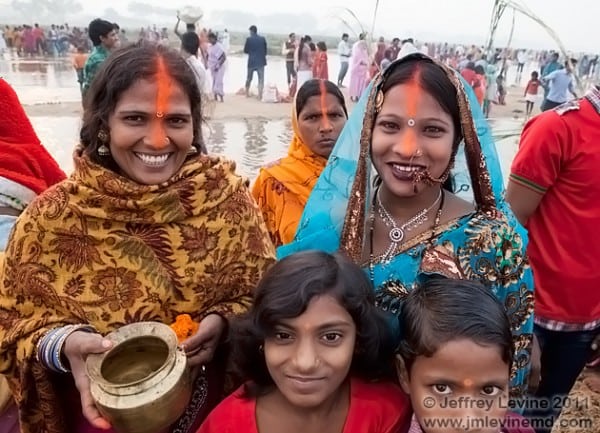 I handed one of my cameras to a Buddhist monk who was also watching the festivities, and he took the photo posted below that expresses the spirit of adventure in foreign travel. It was not yet 9:00 AM but the festival of Chhath Puja was over.  Normally I am not a person who follows crowds, but I was lucky to follow this one.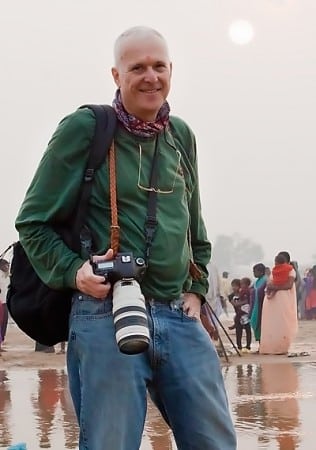 * * * * * * * * * * * * * * *
.