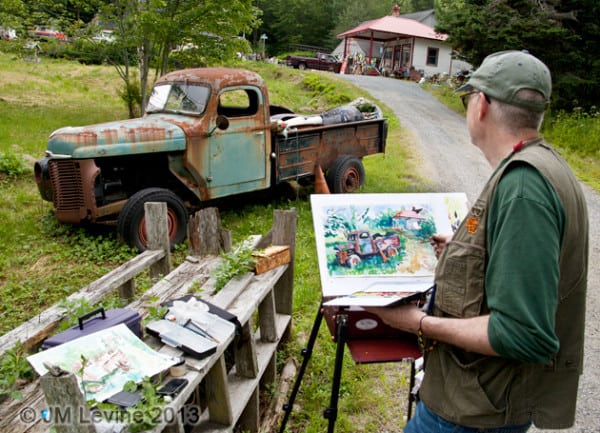 This summer in Maine I continued my exploration of plein aire watercolor painting. "Plein aire" means that the work is done outdoors, and there was no better place to do this than the rocky beaches and little towns around Acadia National Park. My wife and I go up every summer and stay in a small cabin – quite a change from our life in Manhattan.
This summer was especially great for plein aire painting because the mosquitos were sparse compared to past seasons. I spoke to a farmer who told me it was because of the unseasonably cold spring that killed off the larvae. Nonetheless I still got plenty of bites, particularly at dusk when the divebombing really started.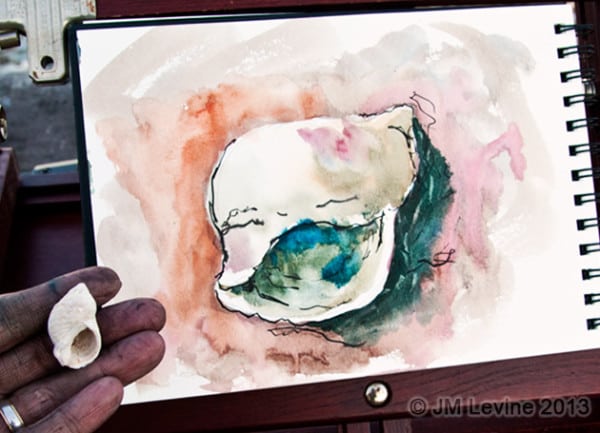 Watercolor is an amazing medium. I was introduced to its intricacies by a master artist named Tim Clark who teaches at the Art Students League. I took a weekend workshop with him that got me started with the medium, and he turned me on to the great watercolor masters John Singer Sergeant and Winslow Homer.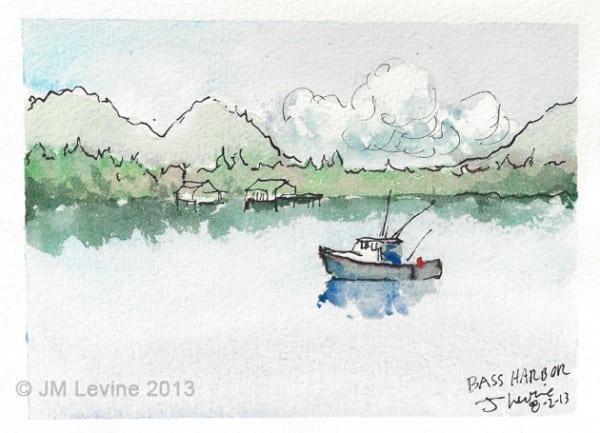 Discovering watercolor has been an enchanting process. The unpredictable nature of the paint as it swirls, mixes, and flows onto the paper is both exasperating and sublime. Each color has its own personality and the manner that they combine with one another is often a surprise. To get it right you need to move quickly and there is little turning back once the paint hits the paper.  Being outdoors with the changing light, insects, wind, and the occasional curious passerby makes plein aire painting even more of an adventure.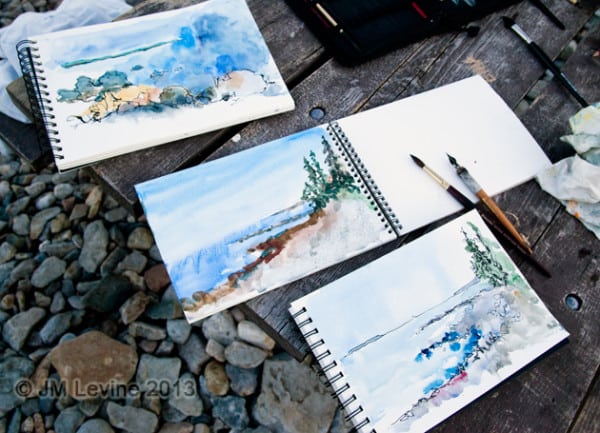 Many times in my career I've pondered quitting the practice medicine to make art, wandering the globe with my brushes and inks.  My wife, however, probably would not approve; and living in Manhattan would no longer be an option.  So instead I take solace in the words of the great artist and teacher Robert Henri, who wrote in his classic book, The Art Spirit:
"I am not interested in art as a means of making a living, but I am interested in art as a means of living a life.  It is the most important of all studies, and all studies are tributary to it."
* * * * * * * * * * * * * * *