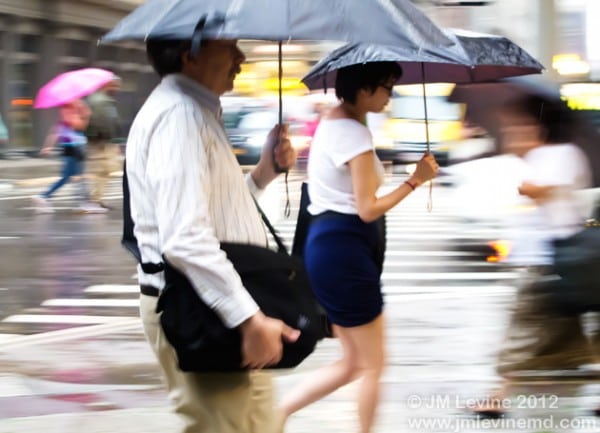 Last week I was caught in a summer downpour in lower Manhattan after I left the office late in the afternoon. I was wet and uncomfortable, and fatigued after attending to patients for most of the day. Like other New Yorkers trying to get home, I was rushing to the subway with my head down and my umbrella dripping.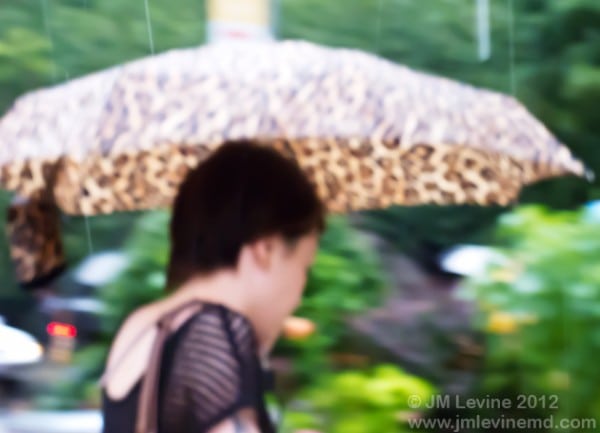 Suddenly I stopped, lifted my head, and watched the reflections of the taxi headlights in the wet streets and felt the poetry of the City. I remembered how much I love capturing that poetry, but didn't have my camera. "Should I go back to the office and get it?" I thought.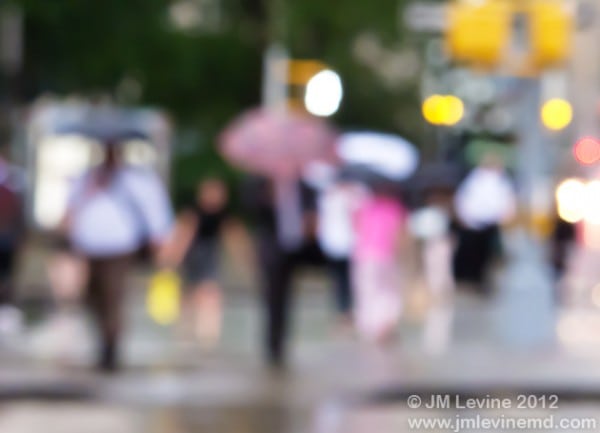 I remembered how many barriers I have built in my mind to making art. Each barrier, like a stuck door, needs to be jiggled, prodded, and burst open.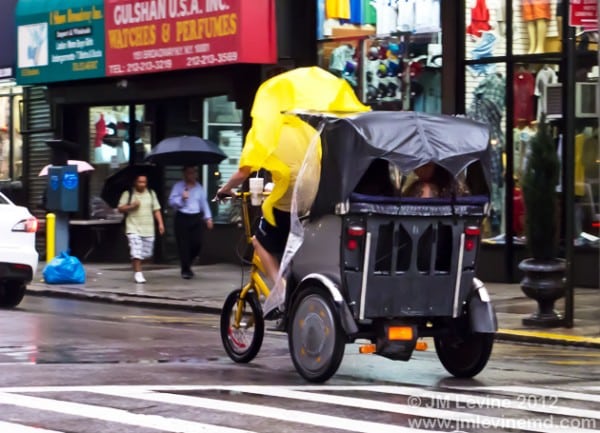 Those barriers are stubborn and appear one after the other like the layers of an onion. I'm too tired. I'm too hungry. I don't have a sketchbook. I don't have the right camera. The light isn't right. Some barriers have their origins in fear and uncertainty. It's much easier to go home, relax, and read the newspaper than risk putting something out there that people might reject or ignore.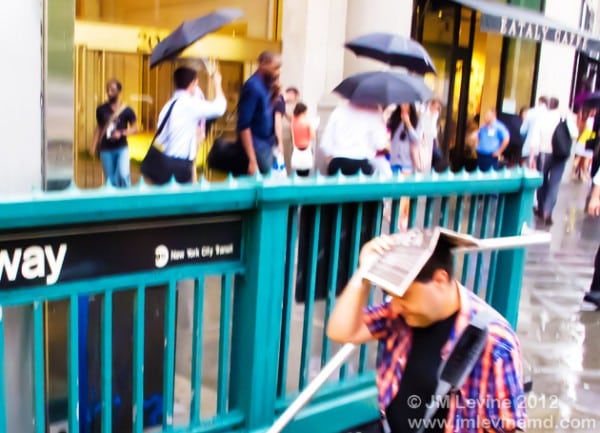 All this ran through my mind as the heavy rain pelted my umbrella and began to seep into my shoes. I turned and headed back to the office for my point-and-shoot camera.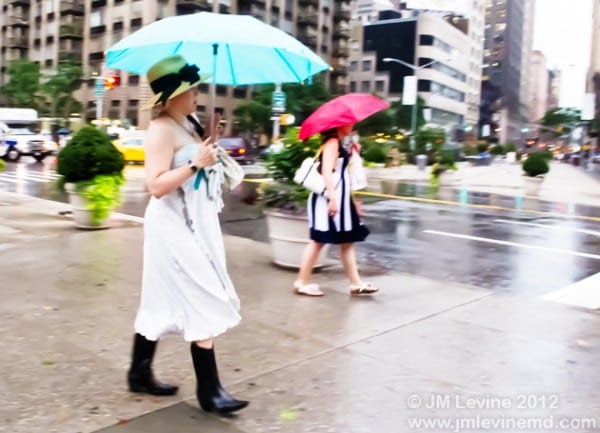 For the next half hour as the rain came down and the light dissipated, I photographed the rushing commuters in the New York City streets around the Flatiron Building. Holding my umbrella in one hand and my camera in the other, I played a game trying to get as many interesting compositions I could while the conditions were right. With the constantly moving subjects and a wet lens, many shots came out blurry but it captured the mood.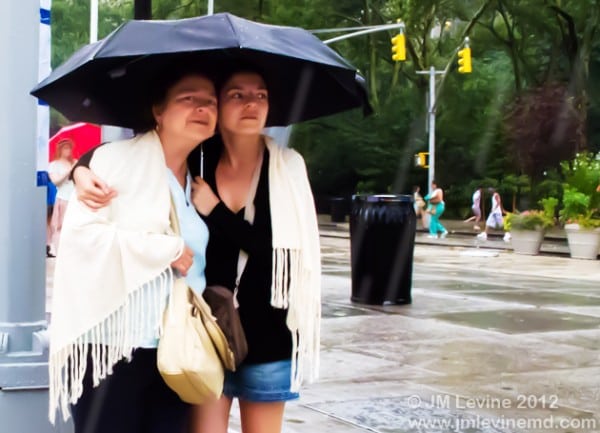 And so I post the slideshow above, entitled Umbrella Symphony in Manhattan. This post can rightfully be subtitled, Breaking Barriers.
* * * * * * * * * * * * * * * * * * *