This past summer I had the opportunity to continue my watercolor exploration in Maine. Part of my journey included a workshop sponsored by Coastal Maine Art Workshops with the master watercolorist, Alvero Castagnet. Alvero's work is all over the internet and his ability to create drama with paint is simply amazing. During my weeks on this beautiful coastline I expanded my painting skills, trying to fulfill Alvero's motto: "Capture the light!" Every image on this page was painted or drawn en plein air.
This is Alvero Castagnet, the master at work.  It was a privelige to watch him paint.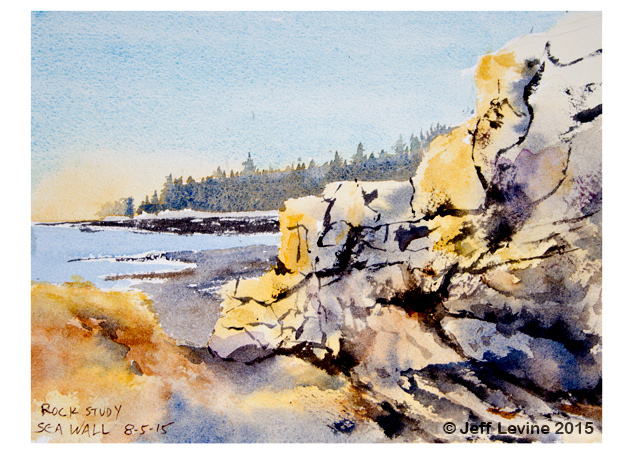 The rock study above was done at low tide in an area of Acadia National Park called Sea Wall, outside the town of Southwest Harbor.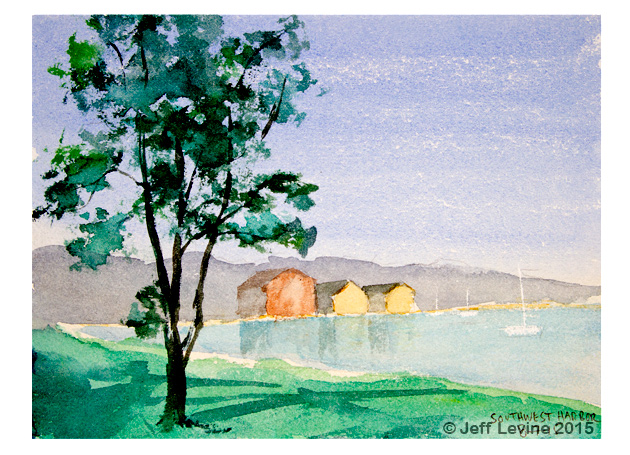 This cove in Southwest Harbor is home to many working lobster boats, and one of my favorite summer activities is watching the tide come in and out.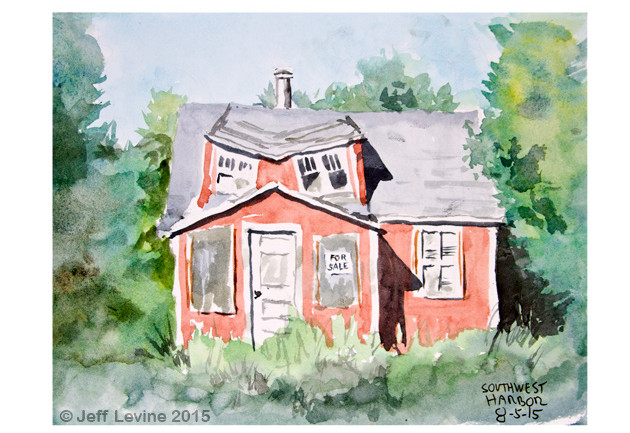 All over the Maine countryside you can find vacant, dilapidated homes that are ready for demolition or the forces of nature to take them away.  I've seen this ghostly red house falling apart a bit more every summer. This past winter brought up to 15 feet of snow, causing a partial roof cave-in.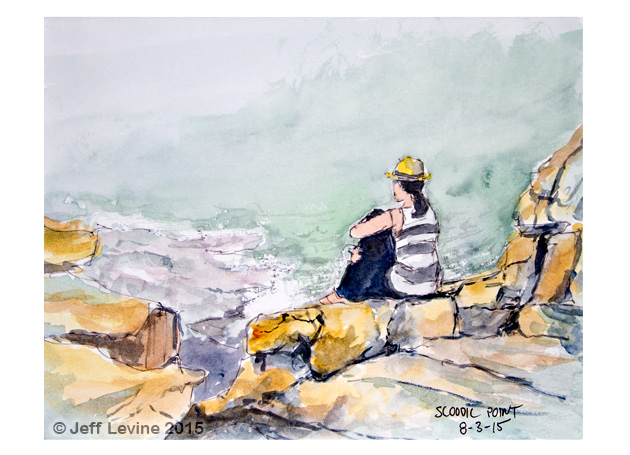 Schoodic Point is a remote part of Acadia National Park with spectactular rocks and crashing waves.  I painted my wife sitting in the mist, watching the surf.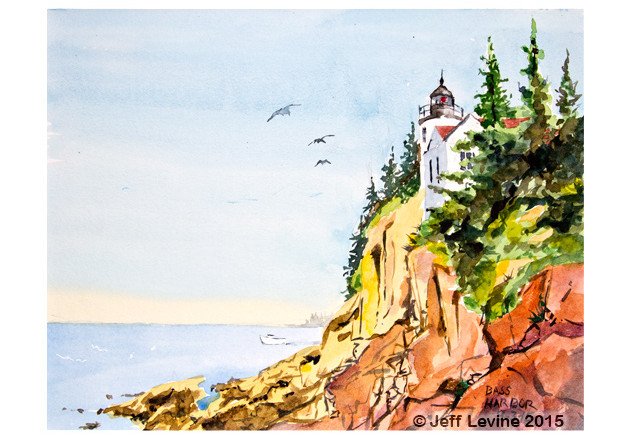 Maine has incredible lighthouses scattered along the coast.  This one is in Bass Harbor.  I sat on the rocks at low tide in the quiet early morning and did this quick painting. That's a lobster boat going out in the distance.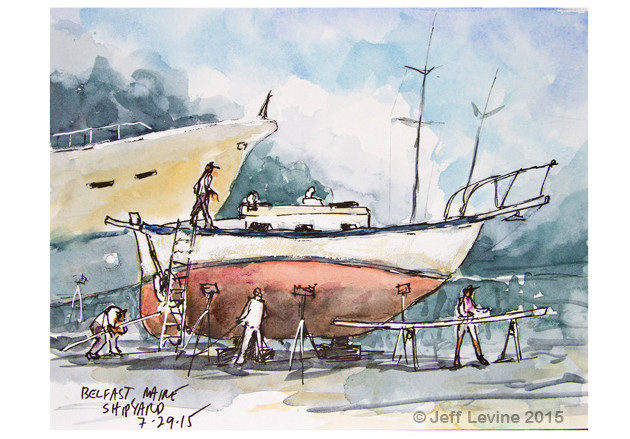 Belfast has a working shipyard where you can see men at work on all sorts of sea craft, from fishing boats to superluxury yachts.  I painted this scene in the early morning light.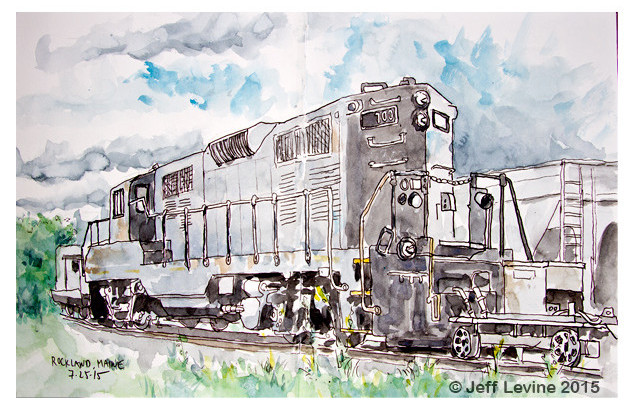 This retired diesel locomotive sits along Route 1 south of Rockland.  I sketched it in about an hour and a half while my wife got some clam chowder in town.
Late afternoon is a good time to paint.  The sun is low, the air is cool, and colors get more saturated. This dilapidated tugboat sits on drydock on the edge of the shipyard in Belfast, and was the perfect subject for watercolor combined with pen-and-ink.  I may have improved my painting skills in my time with Alvero, but still have a long ways to go.  I bought one of his brushes in the hopes that some of his talent will be transferred to me.
* * * * * * * * * * * * * * *