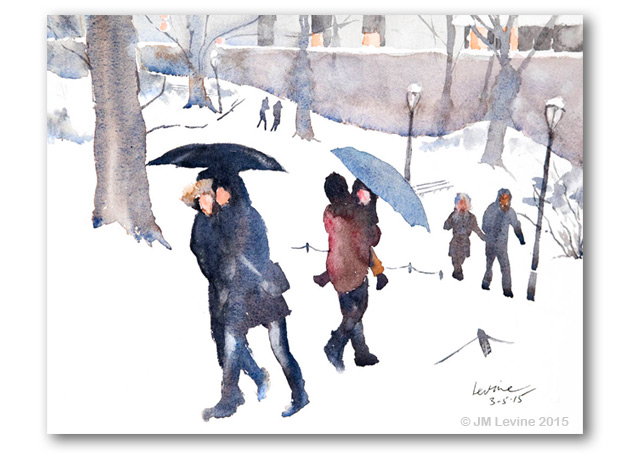 This past winter and spring I've been continuing my exploration into the medium of watercolor, drawing inspiration from the bustle of the streets, parks, and people of New York City.  Every day, every minute brings a new tableau of light and interesting humanity.  The scene above is from the south-eastern corner of Central Park in the midst of the last snowstorm of the year.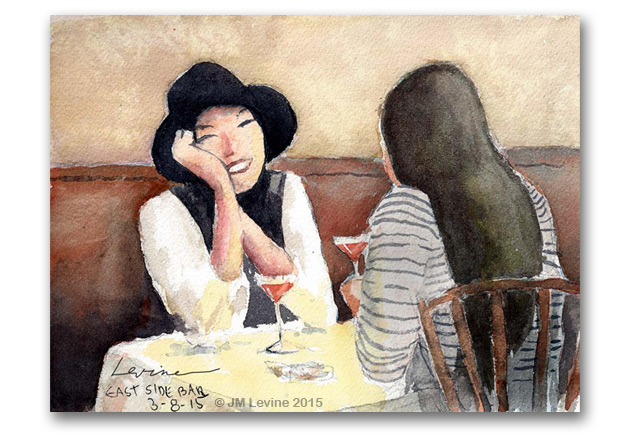 One weekend I spent a Saturday with the NY Urban Sketchers drawing the City.  Afterwards we sat in a Bar on the Upper East Side of Manhattan, and there were two stylish young women nearby that inspired this painting that reflects the joy of blossoming youth.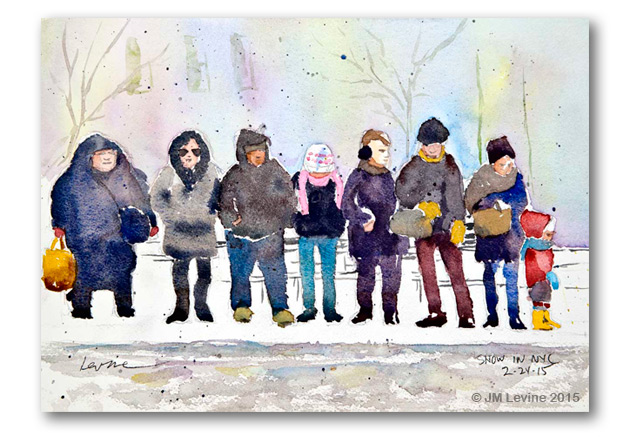 One wet snowy morning I was headed to make rounds in my hospital on First Avenue and I saw this scene of people lined up waiting for the bus.  In my painting I tried to capture the character of each individual as they braved the cold weather on the way to work.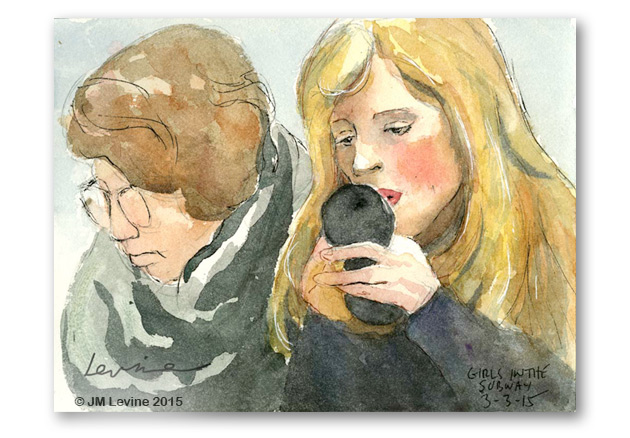 On a crowded subway it is always entertaining to watch young women primping and putting on makeup on the way to work.  I would rather see this on the train rather than flossing, eating, and nail clipping, all of which drive me to switch cars.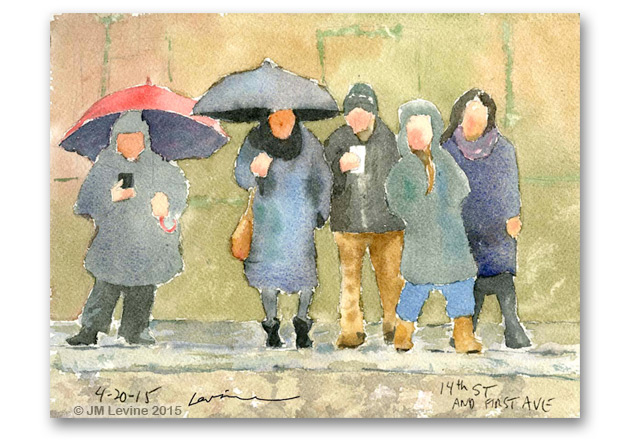 As the spring unfolded the month of April brought rain.  I painted this while sitting in an eatery on the corner of 23rd Street and 6th Avenue, not far from my office. Not painting facial features lets the imagination fill in the blanks.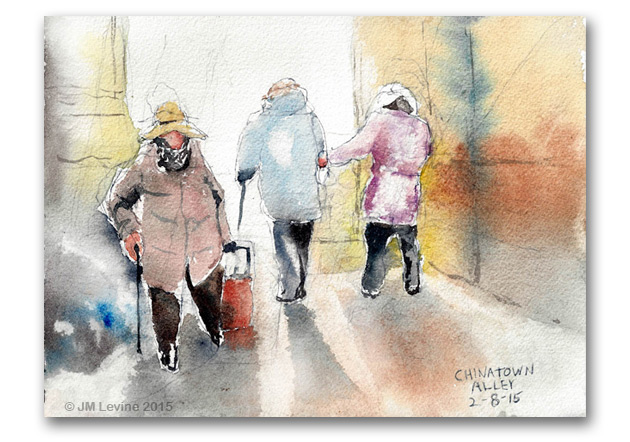 Chinatown is one of my favorite places to paint, as it is one of the last authentic neighborhoods in Manhattan. I painted this is a tea shop on East Broadway. 
* * * * * * * * * * * * * * *