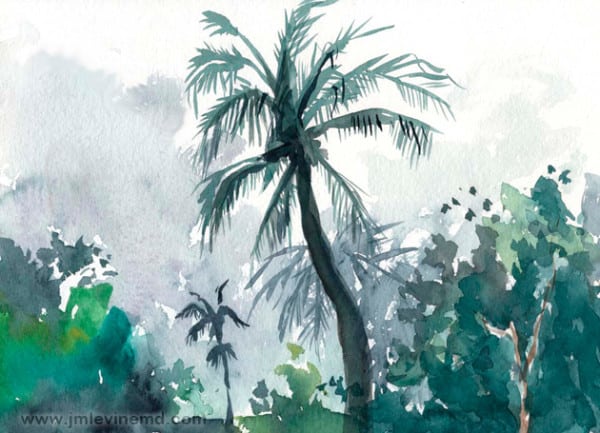 My watercolor teacher Timothy J. Clark introduced me to the life and work of Winslow Homer – probably the greatest American artist of the 19th Century. Born in Boston on February 24, 1836, he was a completely self-taught artist. He began his career as an illustrator, producing work for Harper's Weekly. His oil paintings of the Civil War and its aftermath established him as an important painter of the American experience.\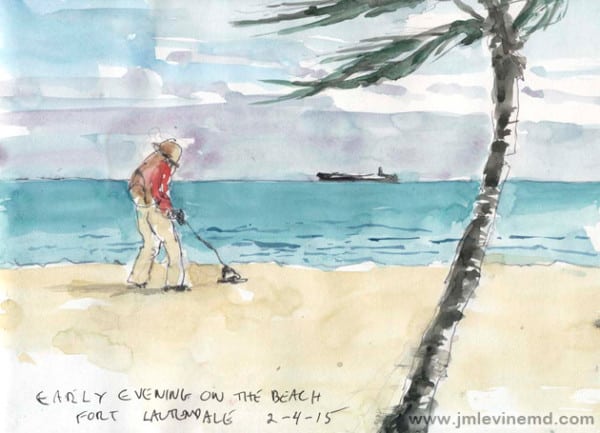 His most famous paintings feature dramatic scenes of the sea, country life, and the wilderness of the American northeast. In 1884 he made his first trip to the tropics where he discovered a world bursting with light. His travels took him to the Bahamas, Cuba, and Florida where he produced dozens of watercolors featuring fishing boats, rocky shores, and dark skinned residents going about their daily lives.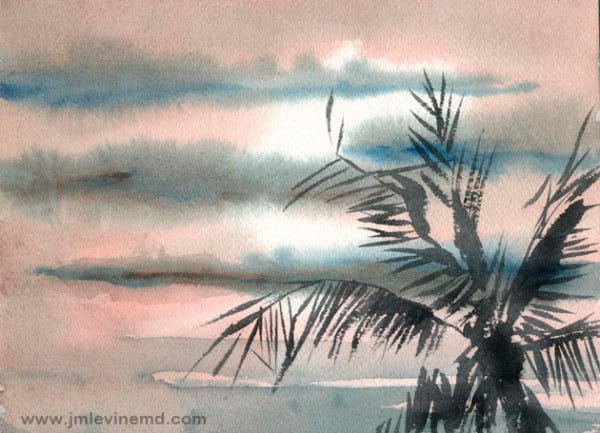 Homer believed that he would best be remembered for his watercolors. Indeed his accomplishments in this medium earn him a place shared by few artists – John Singer Sergeant being one of them. Through Timothy Clark's eyes I learned to appreciate Homer's aesthetic and technical mastery of skies, water, foliage, and composition.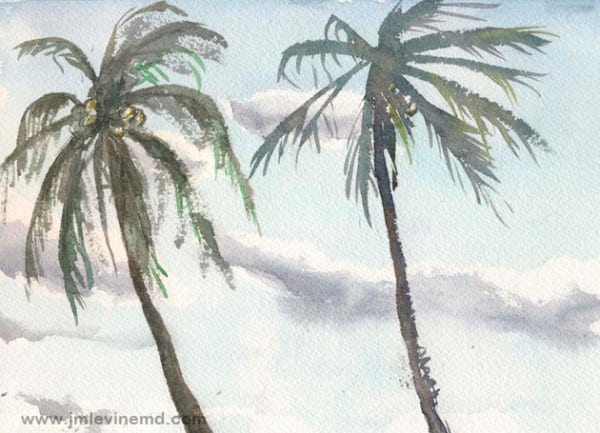 I recently traveled to Florida for a week of warm weather and sketching, and in my pack was a book of Winslow Homer's watercolors. I tried my hand at painting palm trees, and found guidance in his work. Palm trees are not hard to find in Fort Lauderdale, and I painted scenes during different parts of the day and different lighting conditions.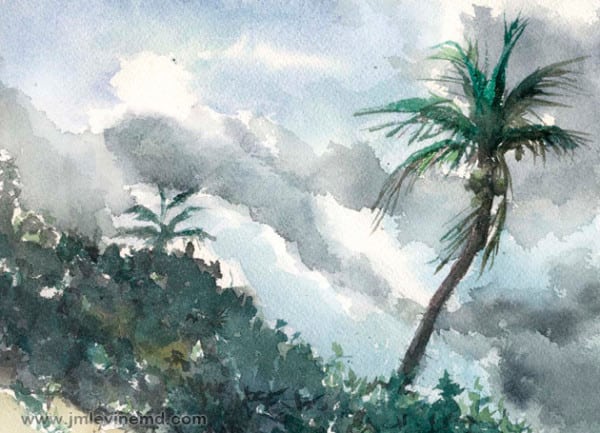 At dawn I watched the Florida sky light up in rose colored hues, then transform into cerulean and ultramarine blue. At dusk the winds whipped up as indigo clouds blew in from the sea. Winslow Homer helped me to observe and appreciate the beauty of the skies as I splashed colors onto my sketchbook, trying to come remotely close to his work.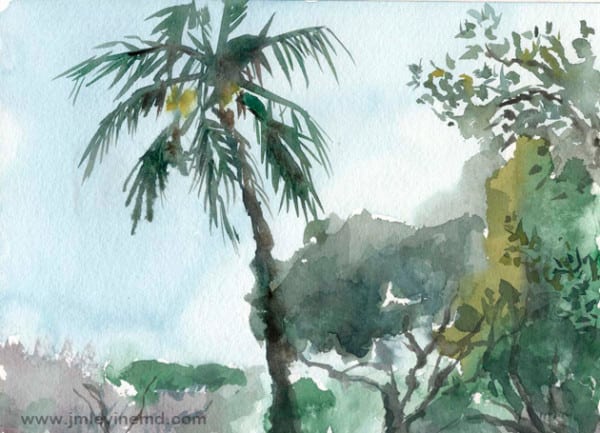 Art is a process that is constantly on the move, and each painting hopefully bears some measure of progress. While in Florida escaping the Manhattan ice and slush, I produced maybe a dozen sketches of palm trees while looking up at clouds, coconuts, and long green fronds as they swayed in the balmy breezes. If all I produced was one leaf of one tree that is remotely comparable to Winslow Homer I would consider that a major accomplishment.
* * * * * * * * * * * * * *
Reference for this post was: Winslow Homer Watercolors by Donelson F Hoopes. NY: Watson-Guptill, 1976.
Visit Timothy J. Clark's website here.