There is nothing like the dazzling sunlight in the Bolivian Highlands.  At 12,000 feet the bustling city of La Paz and the amazing Lake Titicaca have a crisp atmosphere that brightens colors like I've never seen.  This post presents a selection of my sketches and watercolors, some done in Bolivia and some completed in my Manhattan studio inspired by my travel experiences.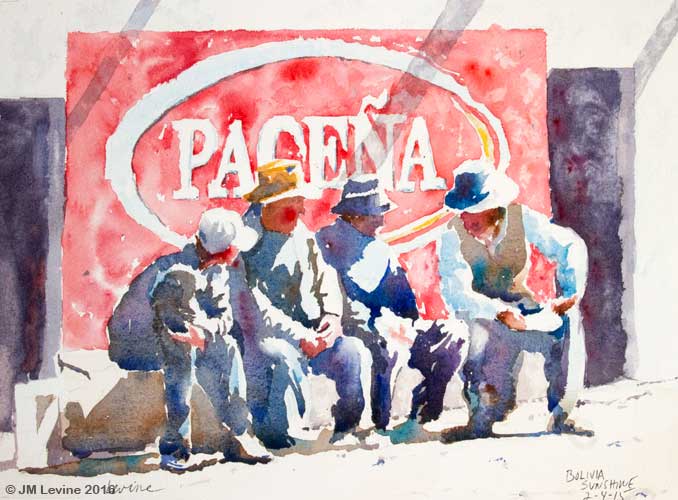 In the bright mid-day sunshine outside of La Paz, a group of healers wait for patients in front of a beer advertisment.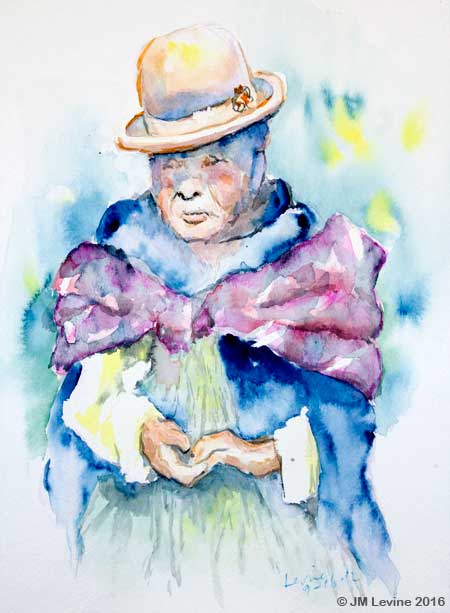 An elderly lady shops the market carrying a load of groceries on her back.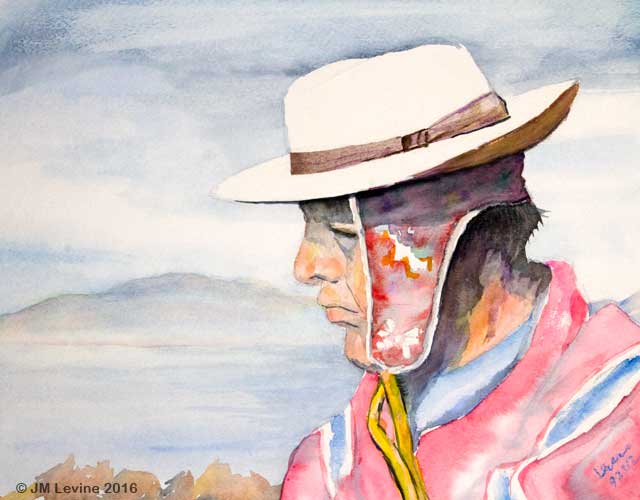 At the top of Isla del Sol on Lake Titicaca a shaman welcomes the Summer Solstice.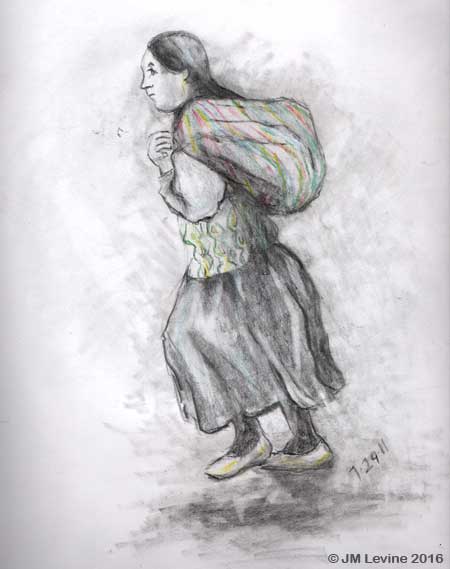 A young woman scurries home after a trip to the market on the outskirts of La Paz.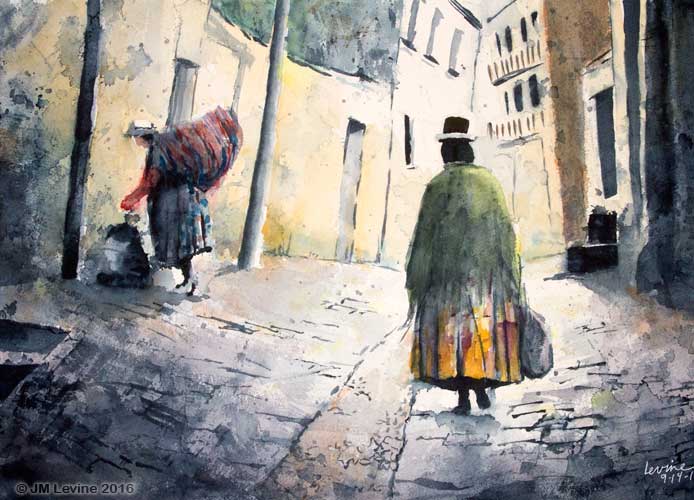 I woke at dawn to see the local women set up their wares in the alleyways of La Paz.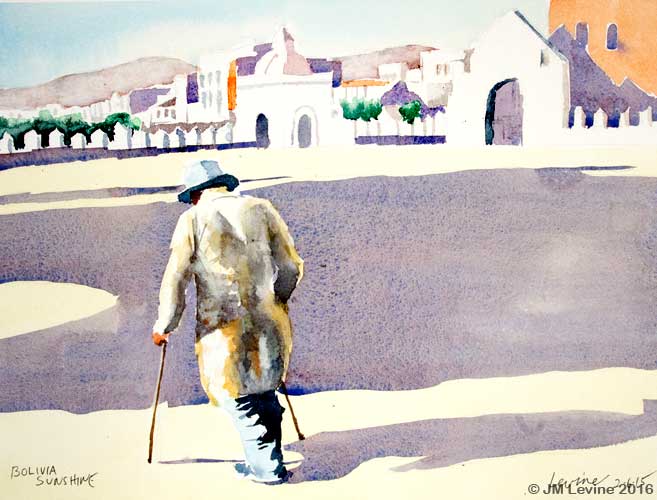 In the town of Copacabana an elderly man leaves church.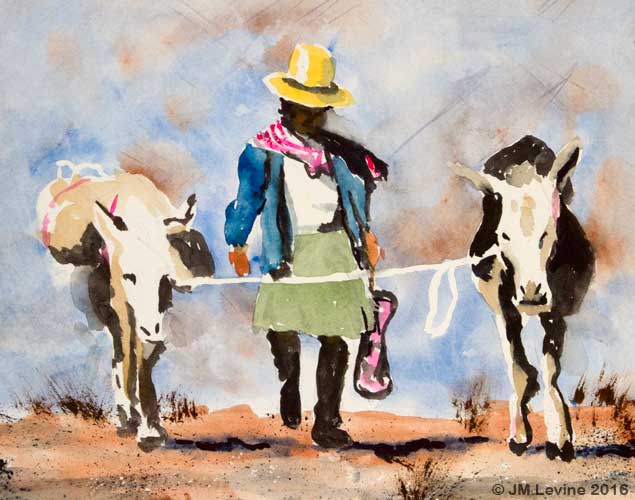 On a high dirt road in the Andes, a farmer leads her pack animals to market.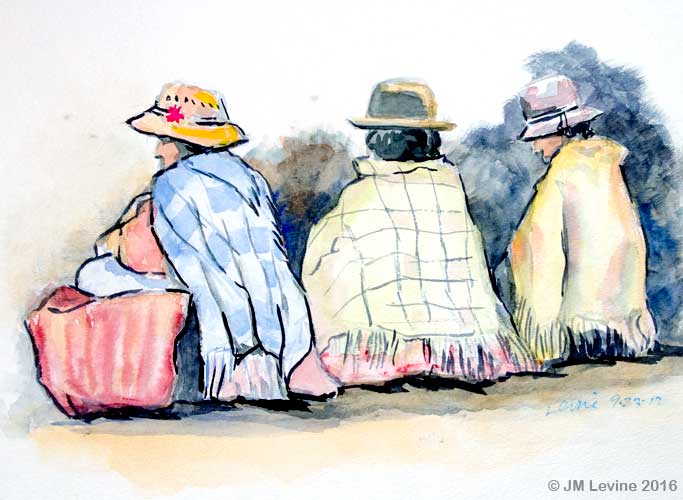 This is a quick sketch in a market in the Bolivian Highlands.  The women of Bolivia wear incredibly colorful clothing with striking patterns, and always have fashionable hats.  It was truly inspiring to brave the altitude sickness and capture these wonderful people in my sketchbooks.  
* * * * * * * * * * * * * *
Related Posts: 
A Taste of Ancient Peruvian Medicine
The Elders of Taquile Island in Peru
Photographing Aging Bikers at Sturgis
Geriatrics, Art, and Ancient Treasure on Lake Titicaca
Celebrating Old Age at the Burning Ghats in Benares
Photographing Los Ancianos of Bolivia