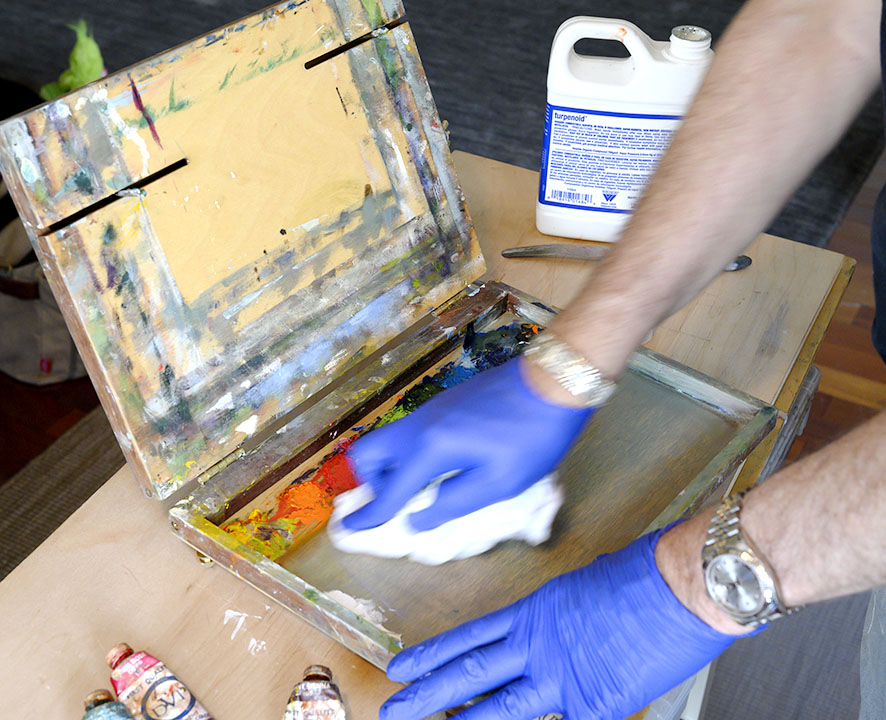 Those of you who follow my posts know that I recently picked up plein-air painting using watercolor and oil.  I am pleased to announce that I was accepted to the Castine Plein Air Festival this summer in Castine, Maine.  In the spring I submitted an application to this juried event sponsored by the Castine Art Association and they liked my work!  Realizing this takes me to another level I stepped up production of my home-made plein air panels.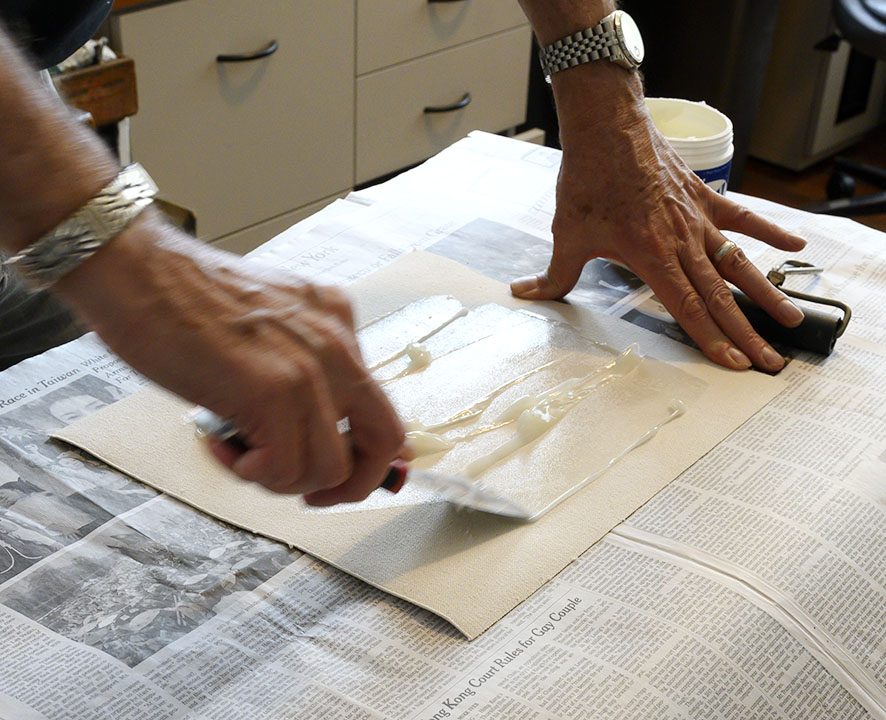 You can buy panels on-line, but of course I like to do things the hard way.  My inspiration was Garin Baker who enlightened me with techniques of making custom panels.  Here are my raw materials: primed and unprimed linen, raw hemp canvas, rabbit skin glue, Yes Paste, sturdy brushes, and various sizes of plywood panels and fiber-board from my local lumber shop.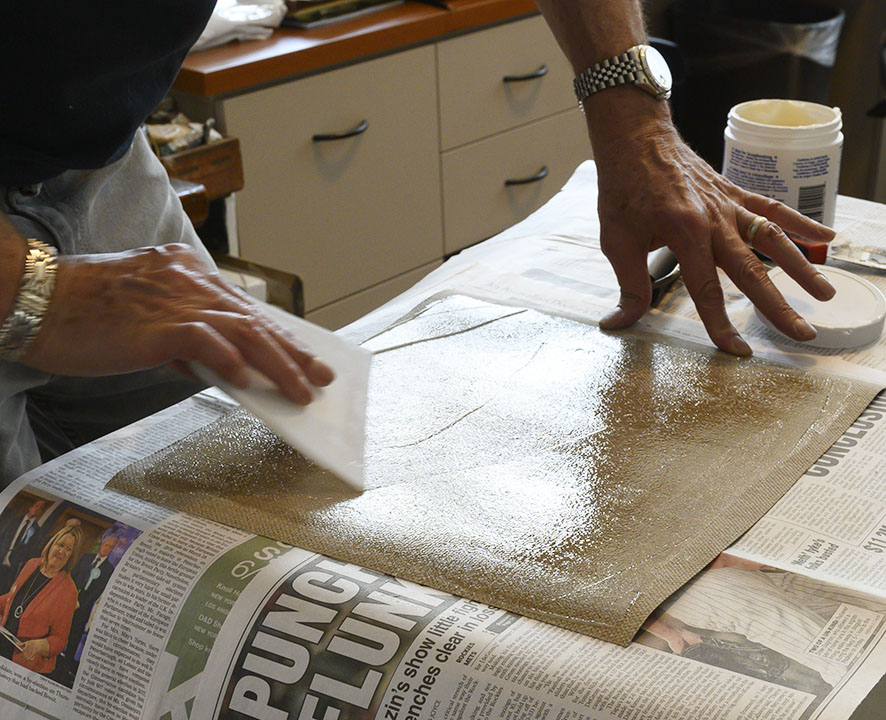 I use different combinations of materials to make a variety of surfaces.  For some panels I used raw hemp or linen coated with fresh rabbit skin glue, pasting them to board, then several coats of Winsor Newton oil primer.  Hemp is an amazing textured material, similar to burlap, and soaks up huge amounts of glue and primer.  For others I simply glued pre-primed linen or cotton to the boards with Yes Paste.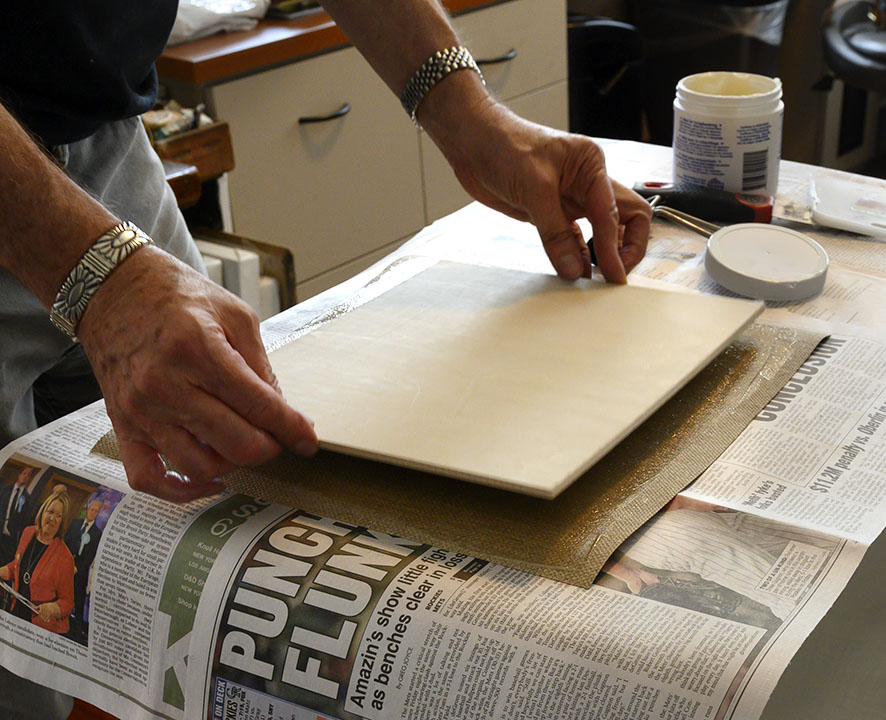 Once the glue is dry I trim the extra with a sharp knife and apply Winsor Newton oil primer slightly diluted.  After several coats of primer I lightly sand and my panels are ready.  For transport of wet panels I invented a simple system that I will describe in another post.  I field-tested my wet panel transport system in Central Park and it works great.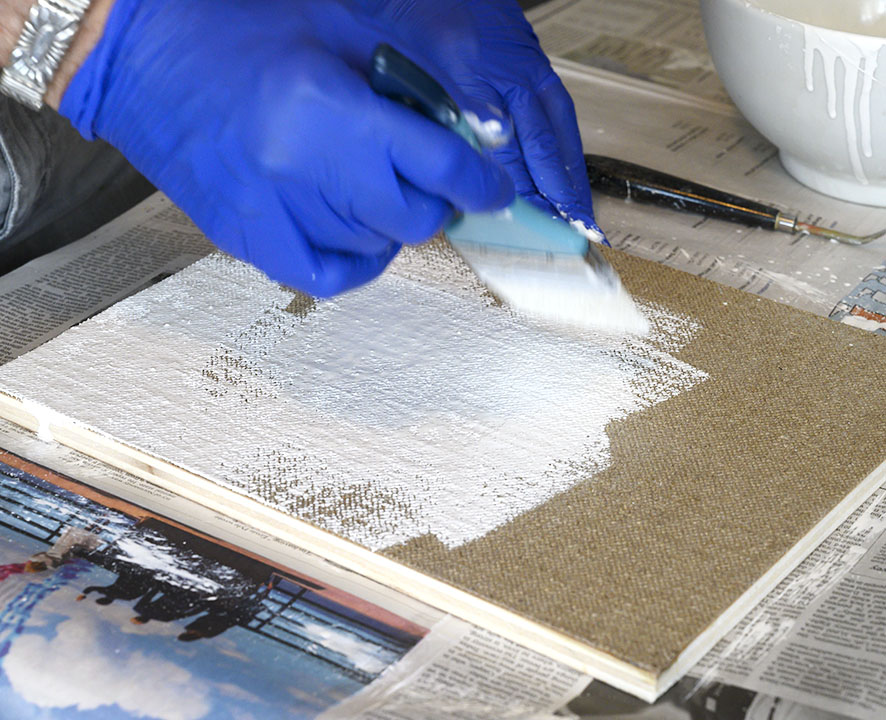 The Castine Plein Air Festival is held from July 25th to 27th.  Castine is a town in Hancock County which was once the capital of Acadia, and is not far from Acadia National Park.  There are 29 other participating artists, many of whom are very good professionals.  Stay tuned and watch for my Facebook and Instagram posts as the festival unfolds.
* * * * * * * * * * * * * *
Related posts:
The Corpus Callosum, Buddha's Enlightenment, and the Neurological Basis for Creativity

Urban Sketching in Portland, Oregon

Trying Out Rabbit Skin Glue

Review of a Vntage Winsor Newton Travel Palette

A Plein Air Setup for Large-Scale Urban Sketching

Rediscovering my Art Supplies in the Arizona Desert

Watercolor and Urban Sketching in Italy

Combining Art and Medicine