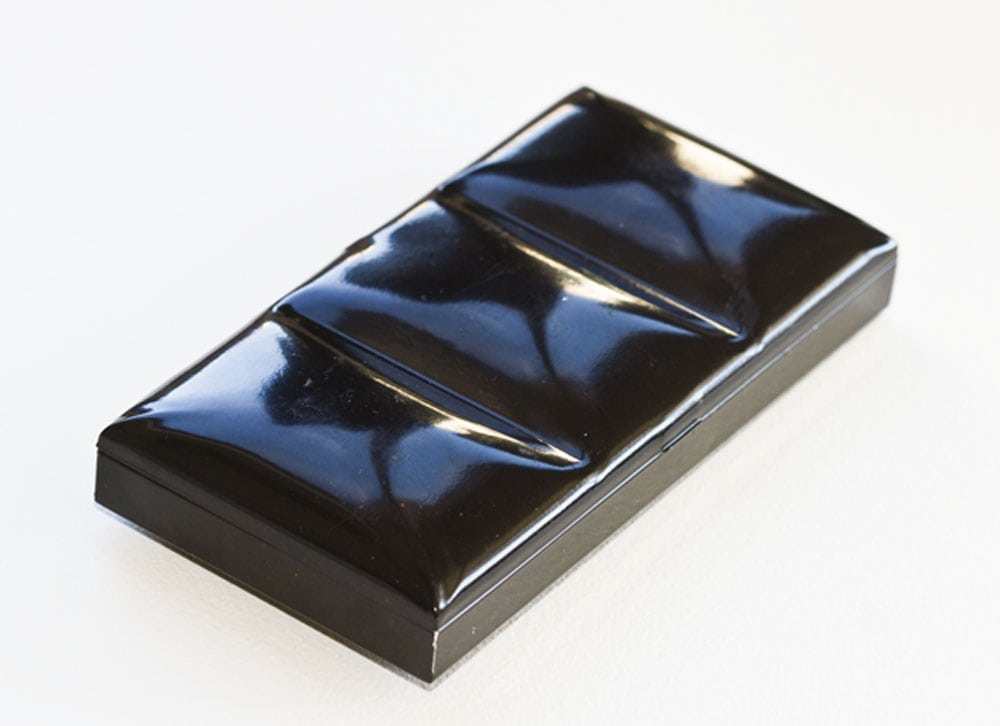 This is a review of a vintage Winsor Newton travel watercolor palette I scored on Ebay.  I don't know the model number or year it was made and if anyone has this info I would appreciate if you passed it on.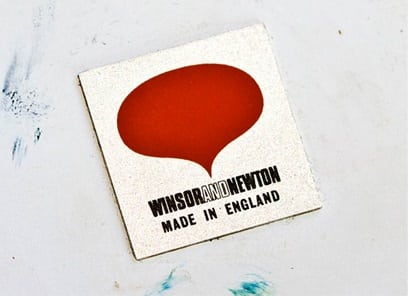 I've been using a metal travel palette with 14 half pans and was looking for one larger with more paint space and I found this gem on-line.  I heard about the old enameled Winsor Newton palettes from my watercolor teacher Tim Clark so I bid for this item  which was located in Britain.  The vendor kindly wrapped it in fragrant, delicate paper that added to my experience opening the foreign package. 

The palette measures 5.5" x 2.75" and folds out to yield 3 large mixing wells and a flat surface.  Both rows yield space for 16 half pans, and there are metal dividers between pans and a center area to keep a brush.  Two removable metal strips hold the pans securely in place.  My palette was partially used and 5 paints were caked with age but the remainders were creamy luxurious colors, particularly the Winsor orange and Venetian red.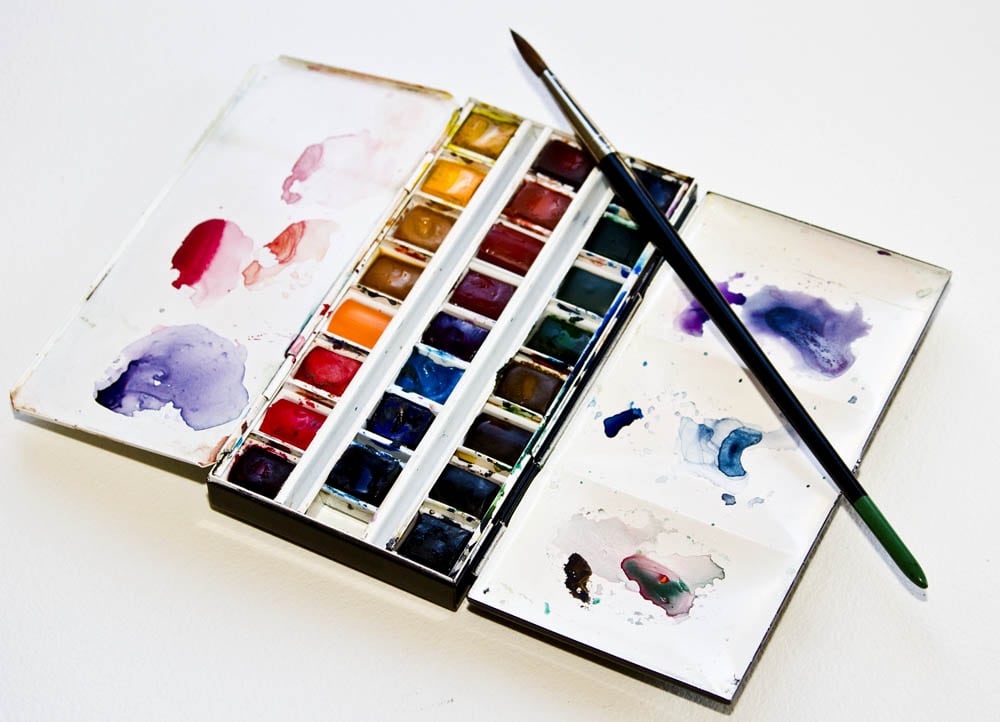 The enamel case had a few chips that were easily fixed with Testors paint.  I was especially thrilled when I realized that the center row can be used for more colors, so I got busy with my on-line art store and ordered a new row of half pans to make a nice spectrum of watercolors.  The only problem is I am afraid the enameled case might get chipped and I don't want to leave home with it.  Who knows when the next one is coming up on Ebay!
So if anyone recognizes this palette and knows more about the year or model number please leave a comment.  
* * * * * * * * * * * * * *
Related posts:
Rehabilitating a Vintage Grumbacher #286 French Easel
Aging & Spirituality on the Covers of The Gerontologist
Experiencing the Winter Solstice on Isla del Sol
Capturing the Bolivian Sunlight in Watercolor
Hospital Closure and the Gift of Time