The closing of St. Vincent's Hospital in New York City was a tragedy that many thought would never happen. In the Spring of 2010 this busy facility in lower Manhattan ceased to exist and thousands of doctors, nurses, and hospital workers had to look elsewhere for work. As a doctor who practiced at St. Vincent's I suddenly had the gift of time, and pursued a dream of wandering in South America and visiting a local festival in the Peruvian Andes.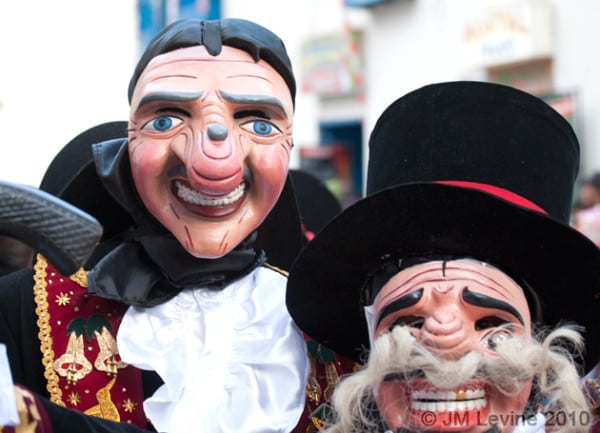 For part of my journey I chose the town of Paucartambo which sits 110 km west of Cusco, and is home to one of the strangest parties in South America, the celebration of the Fiesta del la Virgen de Carmen which takes place every July. I was attracted by the bizarre and colorful masks worn by the revelers and wanted to see them firsthand.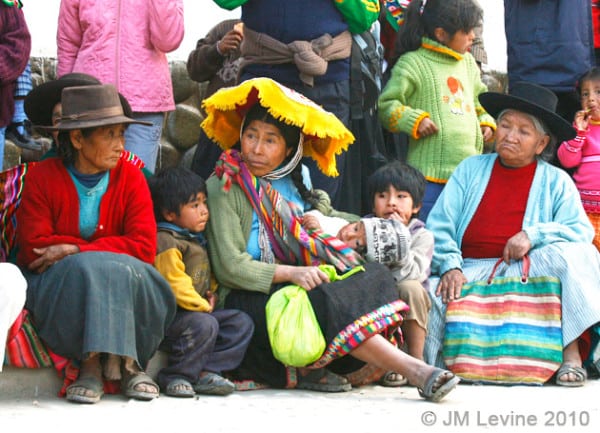 My journey began in Cusco where I hired a guide and drove six hours over dirt roads into the wild and remote Andes, where life has changed little since the Incas ruled. The journey took us through small towns and high mountain passes, past lonely shepherds with scraggly dogs and flocks of sheep.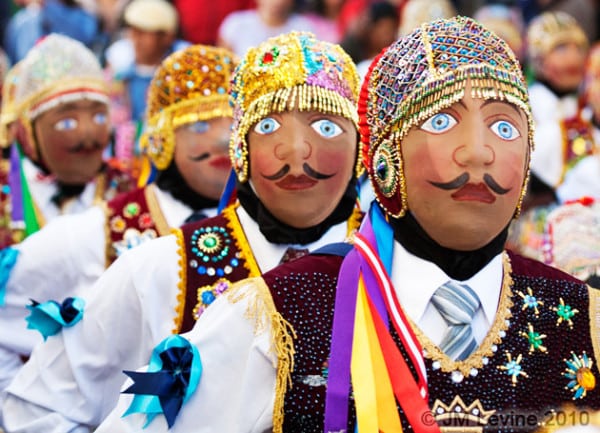 When we got to the picturesque town of Paucartambo everyone was busy preparing for the festival. Musicians were marching through the winding streets and fat hogs and guinea pigs were being slaughtered on the banks of the river that ran through the town and turned red with blood from the animals that would be roasted, carved, and sold as snacks to the revelers.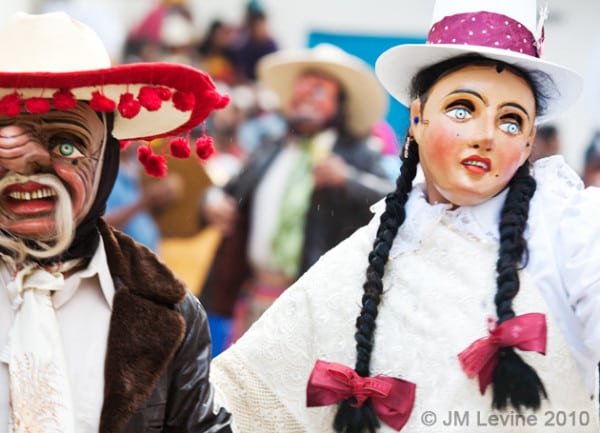 The tourist facilities were sparse but I managed to get a bed in one of the rare guesthouses in town. The festival lasted three days with troupes of costumed revelers performing elaborate dances while parading through the streets. The air smelled from dust, roast pig, and urine. Alcohol and music flowed freely, and it culminated in a frenzied crush of marchers carrying the sacred image of the Virgen del Carmen through the town.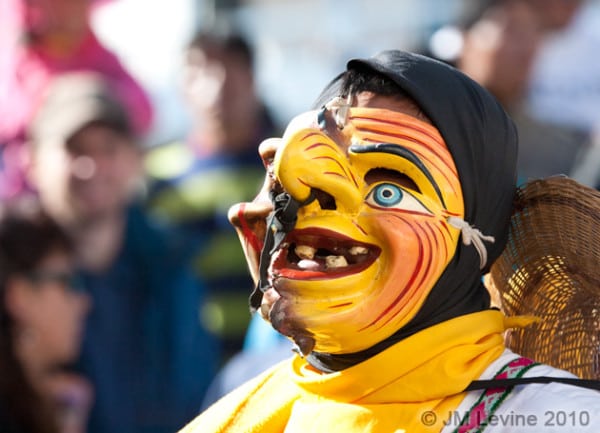 In the Andes and throughout Peru, religious celebrations combine traditions from the ancient native culture and the conquistadors from Spain. The bizarre, colorful, and sometimes scary masks are made from paper maché and represent historic events, folktales, and legends. For this post I picked masks that captured the splendor and color of the Fiesta de la Virgen del Carmen – probably the most amazing cultural events I've experienced.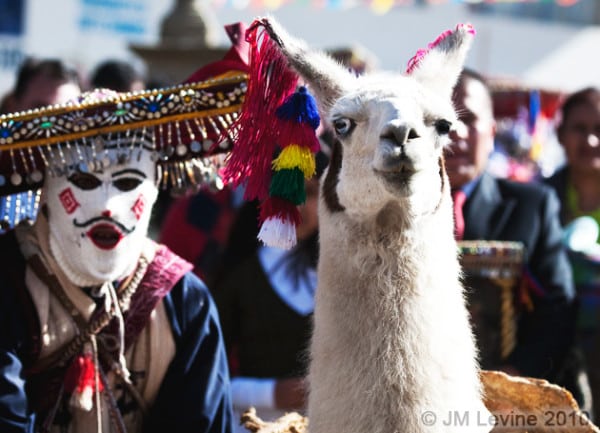 Since the closure of St. Vincent's my medical practice moved across town to a different hospital system.  As the practice is growing, I've had limited opportunity for international travel.  The St. Vincent's debacle was a calamity that affected many, but for me it brought the gift of time – a precious commodity that has not come frequently in my life as a medical doctor.  But I am always aware that beyond expensive pharmaceuticals and fancy advanced technologies, time is sometimes the best healer.  
* * * * * * * * * * * * * * * *
Read more about the festival of the Virgin del Carmen in Paucartambo.