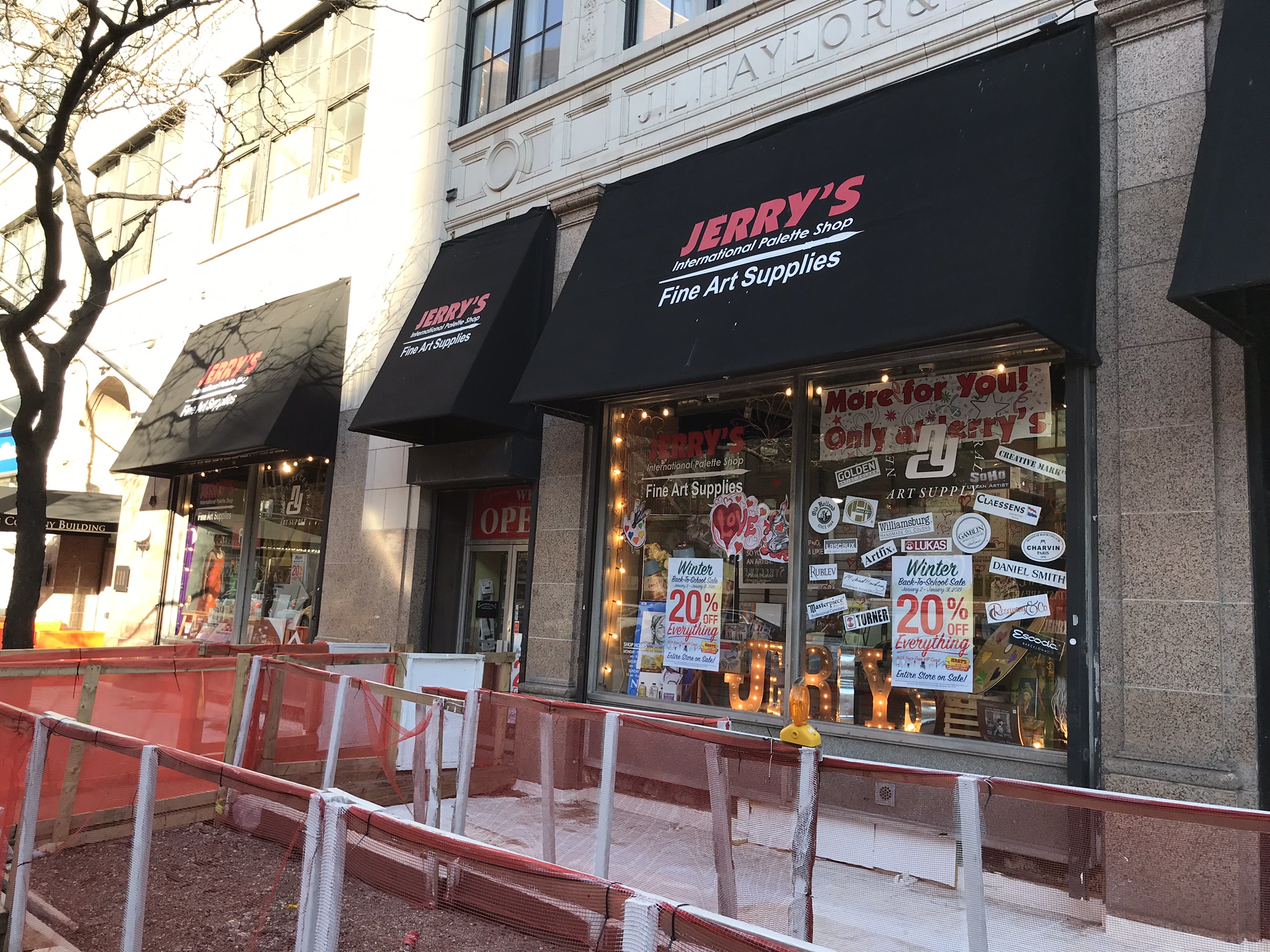 It was with sadness that I went downtown to Jerrys New York Central on 4th Avenue to grab what was left at the closing sale.  Jerry's was one of the last remaining art supply stores in Manhattan that had salespeople who know about the inventory and a friendly ambience that welcomed artists.  Everything was on sale as they cleared their shelves.
One after another my favorite art supply stores have shut down.  The closure of Pearl Paint on Canal Street in 2014 was completely jarring.  Growing up in the 60's I went there to admire the French easels that I could not afford.  When I got my first paycheck as a doctor in 1984, I drove into the city to buy an oak drafting table that I still use.   I'll never forget the creaky staircase and the elevator in the back that was slow and a bit scary.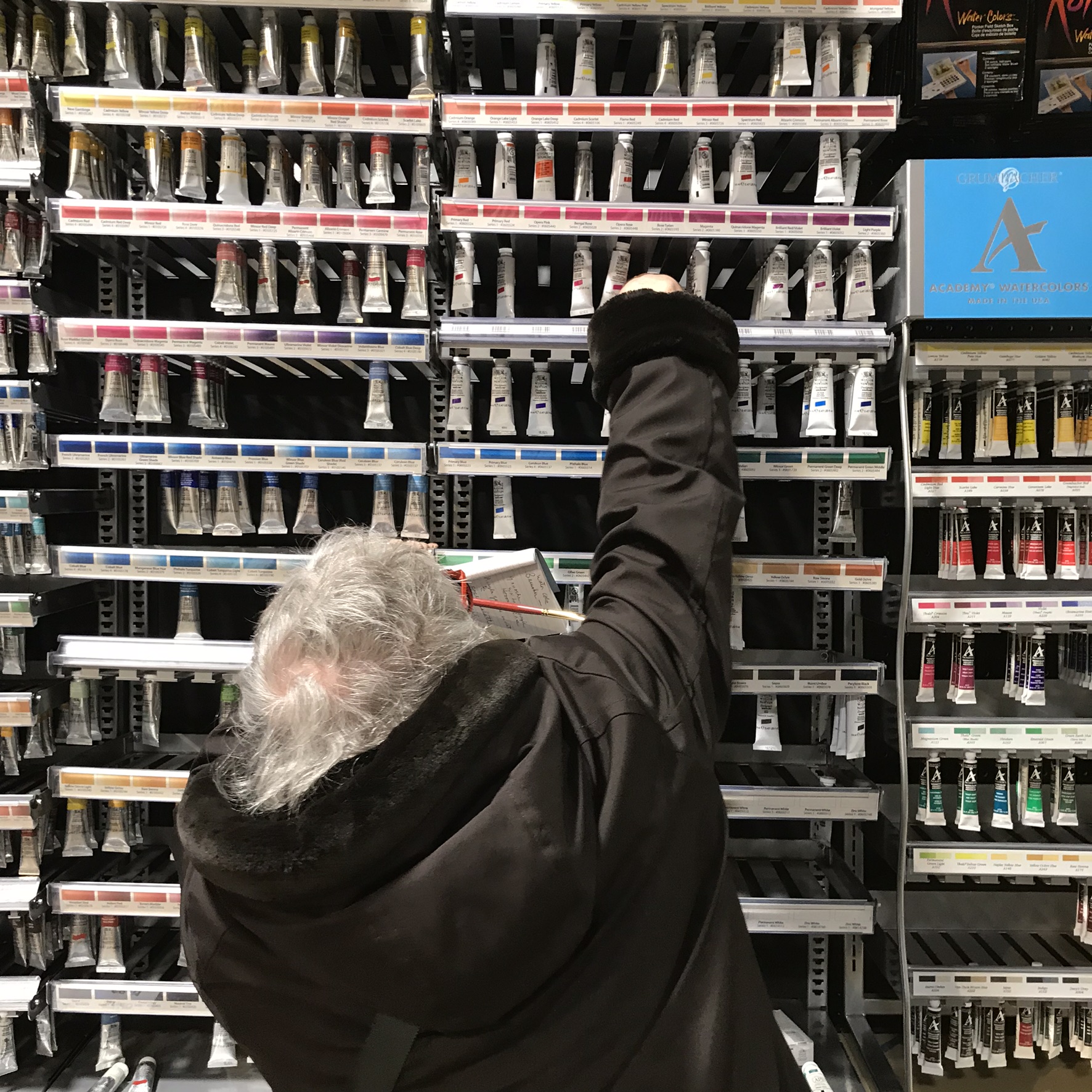 Then New York Central on Third Avenue closed its doors after 111 years in business – the place where I bought all my watercolor paper.  This store also had a creaky staircase, and going there was made more interesting by the quirky salespeople.  I bought a whole array of Speedball dip-pen nibs there, and I'll never forget running into Molly Crabapple near the inks.  Then Lees Art Shop on West 57th Street closed.  I wasn't crazy about this place as it was a bit upscale but it still had great inventory.
On the day I went to the Jerry's closing sale there was still plenty of inventory, and I took advantage of steep discounts to stock up on Winsor Newton oils and Daniel Smith watercolors.  I even found some really nice sable watercolor brushes to round things out.  Finally I headed over to the canvas department and took home a few yards of oil-primed Belgian linen and cotton duck.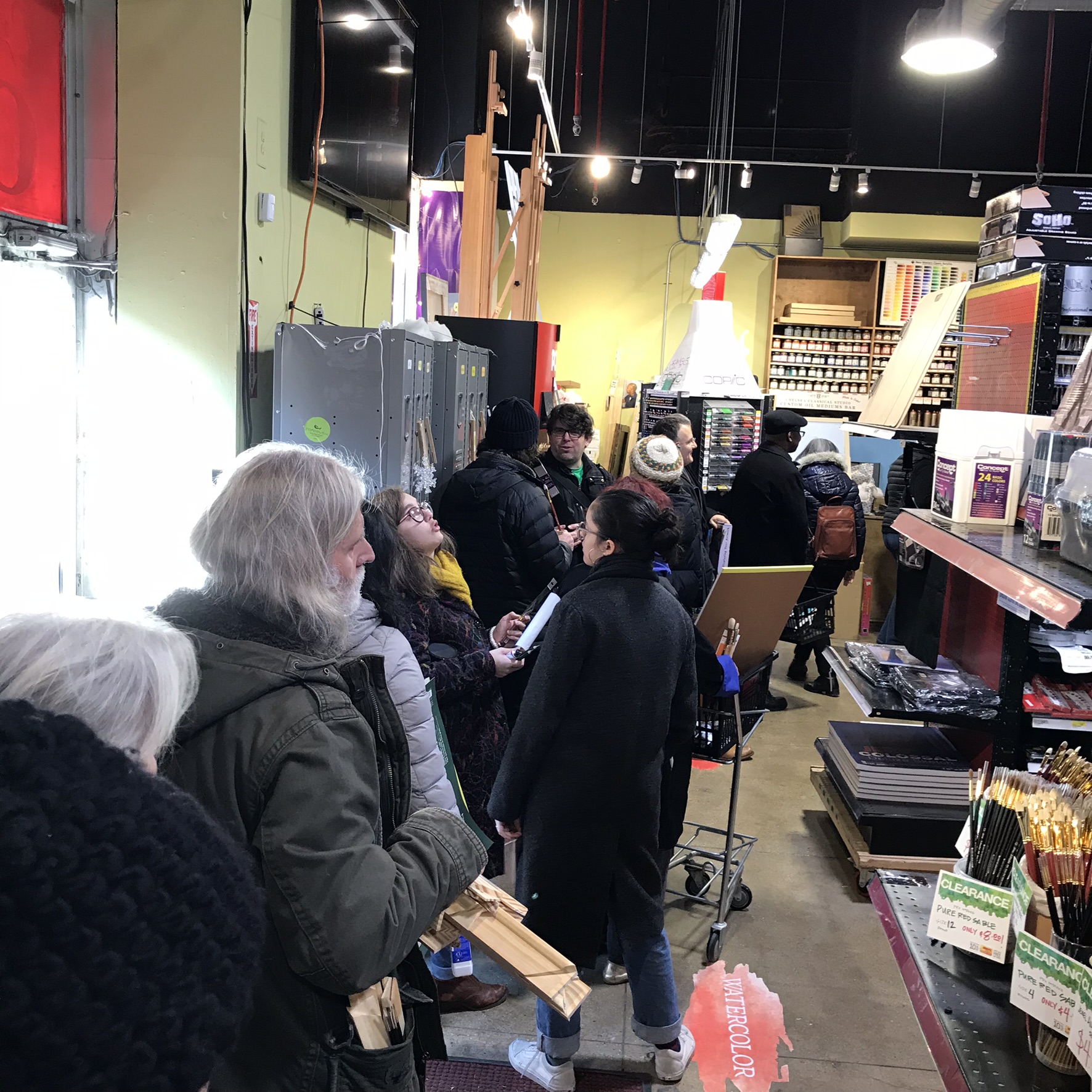 As I milled around the canvas department I spoke to staff who were clearly not happy about looking for a new job.  The place was crowded with artists looking for bargains, and I overheard stories of greedy landlords and rising rents that were forcing the closure of the remaining studio spaces in Manhattan around Union Square.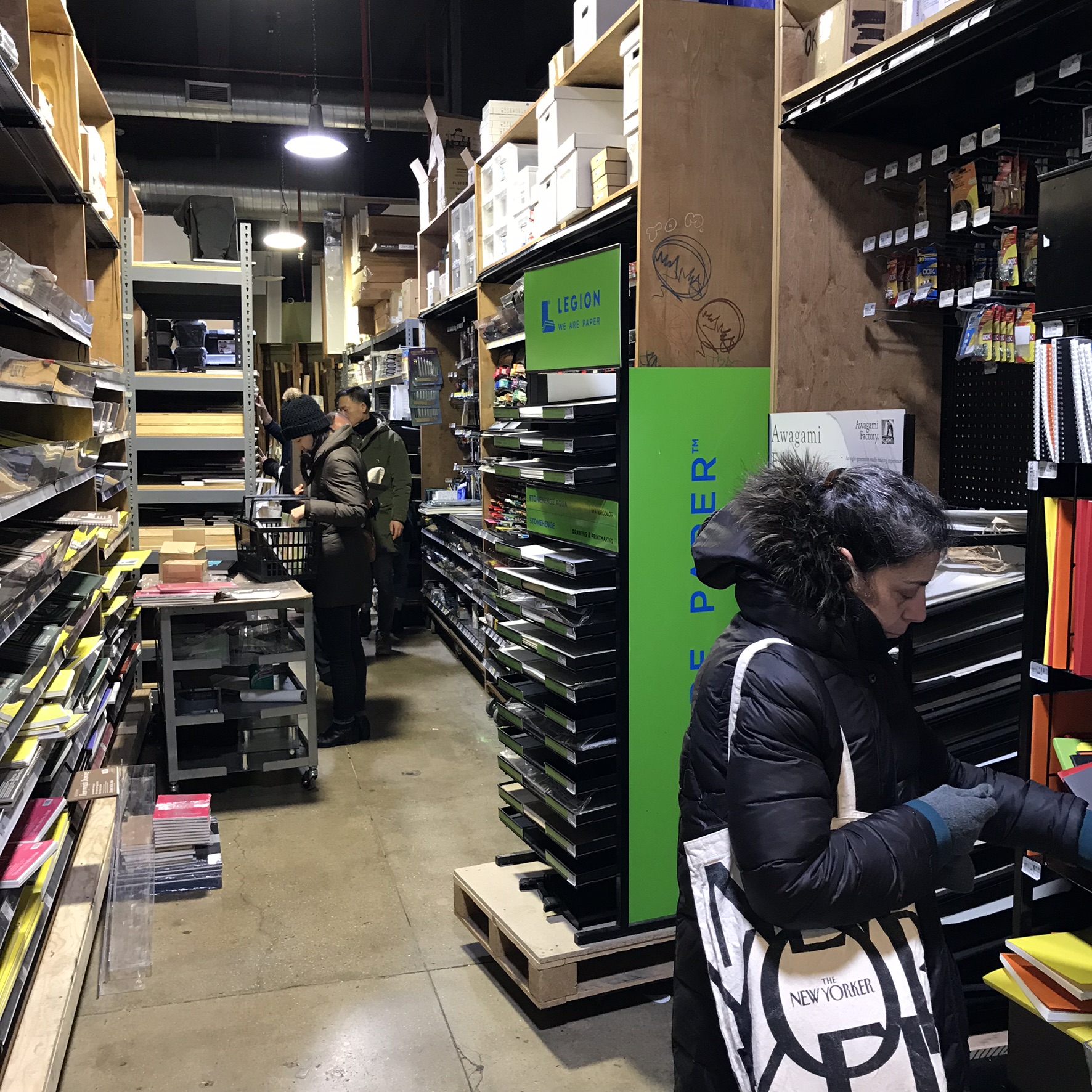 In reality, the convenience of buying supplies on-line has outweighed the hassle of going to a store and finding out that the tube of burnt siena you wanted is out of stock.  But you just couldn't beat the atmosphere of those old Manhattan stores, with the opportunity to discuss the pros and cons of different paint brands with the staff, and handle the sketchbooks before you buy.  Good-bye Jerry's, we will miss you!
* * * * * * * * * * * * * *
The Jerry's brand will live on, with an on-line store and shops around the United States.
Similar posts:
End of an Era: Pearl Paint Closes

Remembering 5Pointz

Rediscovering My Art Supplies in the Arizona Desert

Wounds of a Boxer: Medical Secrets from Ancient Rome

Hospital Closure and the Gift of Time

Remembering Susan Perl – Illustrator

My Art Library:  Drawing the Head & Figure, by Jack Hamm

Life and Art at the Bowery Gallery

At, Dementia, and Elder Abuse:  The Sad Story of Peter Max

Another Art Supply Store Closes

Sketching at the Museo del Prado

Jean Martin Charcot: Physician and Urban Sketcher

Goya's Physician and the Art of Caring

Tradition and Healing at the Santa Fe Indian Market

Courtroom Art and NYC History