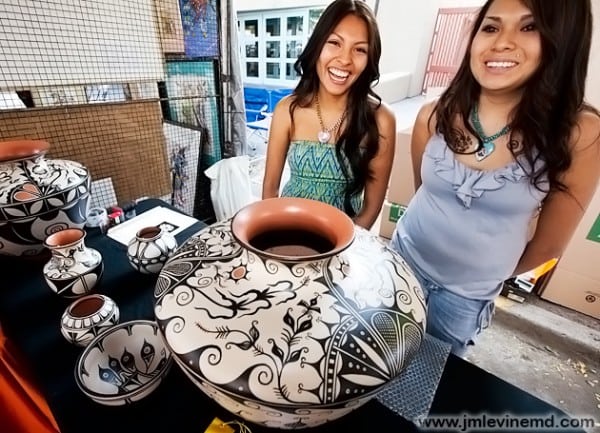 I've traveled hundreds of miles across Arizona, New Mexico, and Utah to photograph the scenery and the people but I never made it to the Santa Fe Indian Market until this past summer. There I discovered an explosion of Native American art that builds on culture and traditions, honors ancestors, and provides a healing path to the future.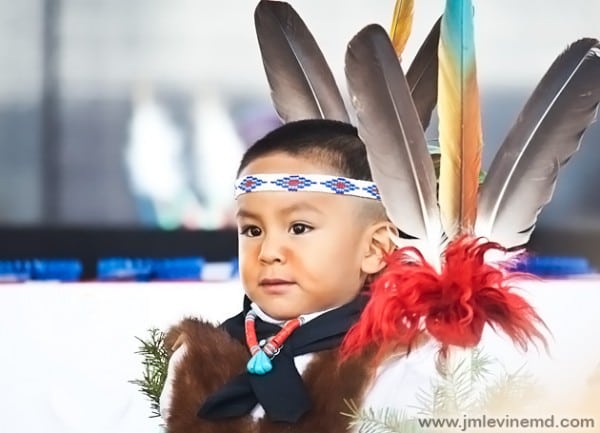 There were 650 booths centered in the historic Santa Fe Plaza in the shadow of the Governor's Palace and the Basilica of St Francis, and thousands of tourists, collectors, and art enthusiasts. The event began in 1922 with a handful of local pueblo potters, and expanded to include Native American tribes from across the country showcasing hand made jewelry, beadwork, painting, basketry, textiles, and sculpture as well as earthenware ceramics.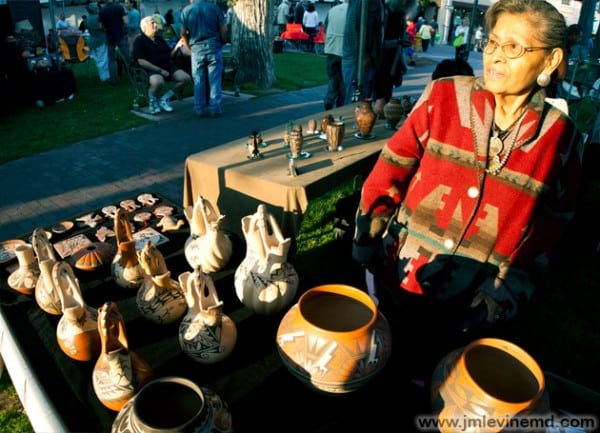 The market represents a resurgence of native American culture that builds on the legacy of the ancestors. This was clearly evident in the techniques and designs, many of which were passed down from generation to generation.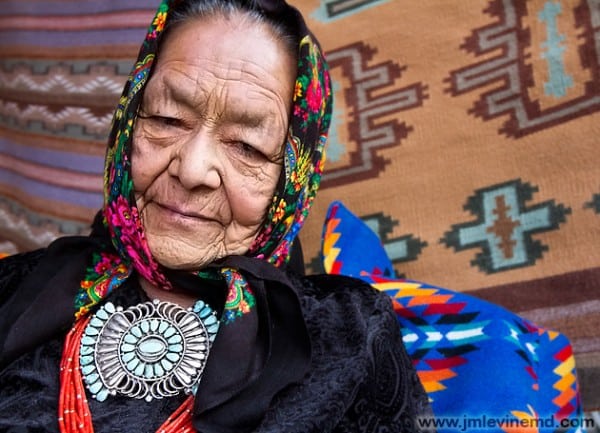 William Franklin is a painter from the Navajo-Diné nation. Many of his paintings feature his great-great grandfather Standing Horse, who was a gambler and horse racer. He explained that he never knew Standing Horse and does not have any photos, but saw his face in a vision.  In his paintings he tries to recapture this vision.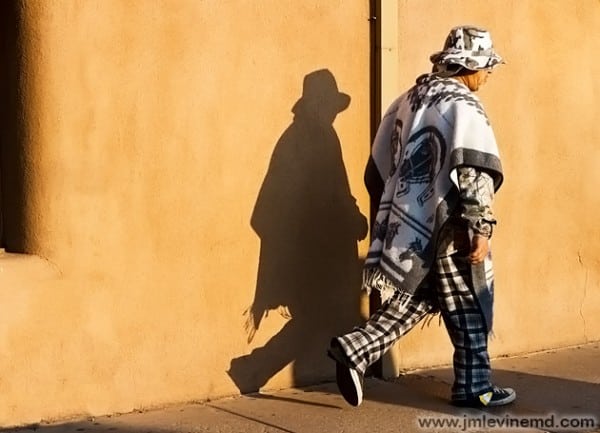 Juanita Fragua, an elderly potter from Jemez Pueblo, explained how she began helping her grandmother make pots when she was 13 years old. Her designs reflect the religious symbols and agrarian traditions of her people. Making pottery involves going out to dig clay and finding the right pigments in the earth. The process, she explained, holds the family together. Her daughters are now potters and have an adjacent booth at the market. Juanita beamed as she told me that her great-great-grand-daughter is less than 2 years old but is starting to mold clay.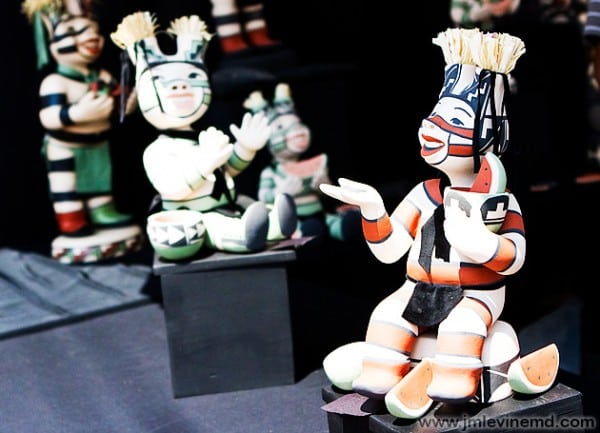 An artist named Stone Horse told me how art can be used to reclaim culture that was lost, combat the harsh realities of life on the reservation, and give meaning and purpose to the younger generation. Many new artists are breaking from tradition by transforming traditional media into contemporary designs.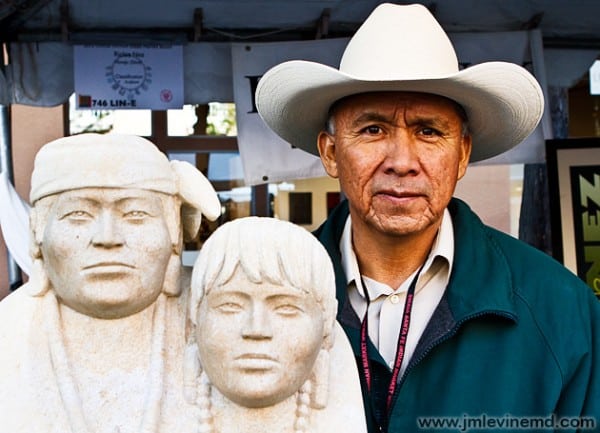 I didn't go the Indian Market to buy art, but I was attracted to a small earthenware pot adorned with two dancing dragonflies. The artist's name was Stephen LaBoueff, a Blackfoot Indian who signs his work Black Bear. He explained that dragonflies are considered messengers from the spirit world, and when they're not around you need to worry and ask why. Black Bear was also a healer who uses art for suicide prevention in his work with troubled youth. His ceramic gave me a sense of calm, and I took it home.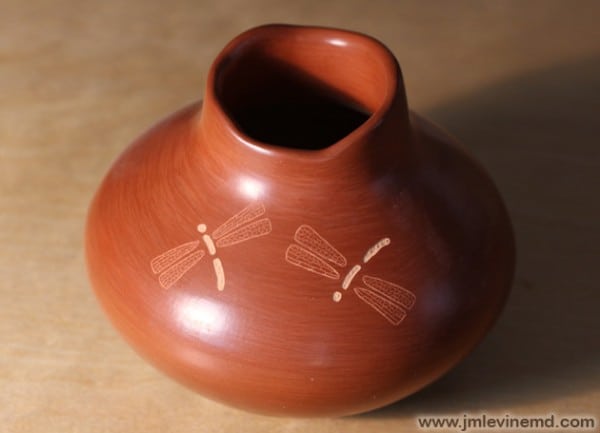 The Indian Market in Santa Fe reaffirmed my view that art has many functions. Art can honor ancestors and preserve culture. Art can also reinterpret culture and build a path to the future. Art can also heal. Shonto Begay, a painter from a large family of Navajo artists said it best: "Art, no matter the medium, can save lives."
* * * * * * * * * * * * * *
Shonto Begay's quote comes from his biography in the 2012 Official Indian Market Guide.
For the official website for the Santa Fe Indian Market click here.
* * * * * * * * * * * * * *
Related posts: 
End of an Era: Pearl Paint Closes
Remembering 5Pointz
Rediscovering My Art Supplies in the Arizona Desert
Wounds of a Boxer: Medical Secrets from Ancient Rome
Hospital Closure and the Gift of Time
Remembering Susan Perl – Illustrator
My Art Library:  Drawing the Head & Figure, by Jack Hamm
Life and Art at the Bowery Gallery
At, Dementia, and Elder Abuse:  The Sad Story of Peter Max
Another Art Supply Store Closes
Jean Martin Charcot: Physician and Urban Sketcher
Goya's Physician and the Art of Caring
Courtroom Art and NYC History