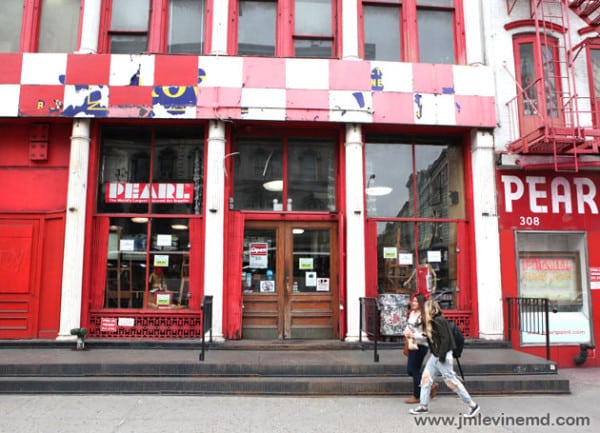 Last week was a sad one for those who follow disappearing Manhattan landmarks. The closure of three stores was announced – places which to many people make the fabric of New York City memories.  They include J&R Music down by City Hall, Rizzoli Bookstore on 57th Street, and Pearl Paint on Canal Street. The one that affected me most was Pearl Paint. Years ago after finishing medical school I drove into the City and spent my first paycheck on an oak drafting table there.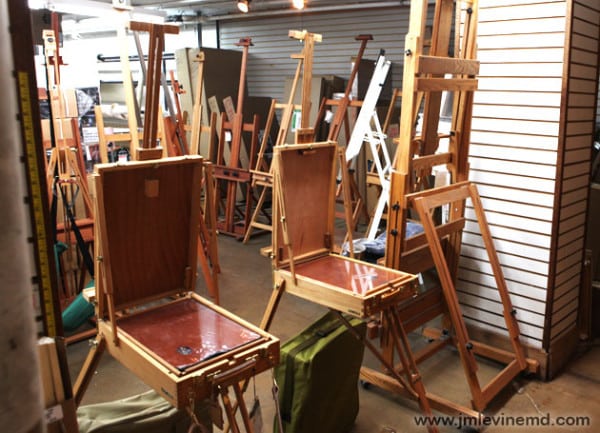 This store was once the go-to place for any artist who wanted a full range of art supplies, and had items that you simply couldn't find anywhere else. Before the days of on-line art supplies, and before the opening of other big stores like Utrecht and Blick, the lines to get to the cashier snaked down the aisles.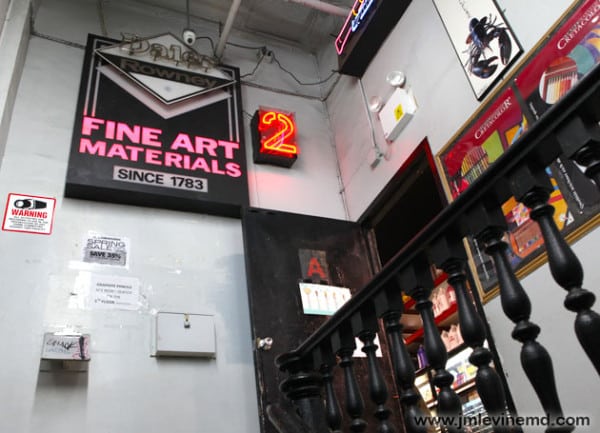 They had five floors stacked to the high ceilings with art stuff. The basement once had the biggest selection of canvas materials, and they had a bigger variety of easels than any other place in town. I loved walking up and down the creaky stairwell, and there was a clanking old elevator in the back that didn't work much of the time. The salespeople were incredibly knowledgeable but also somewhat quirky. If you wanted to know anything about the technical aspects of paper, nibs, or paints they were the ones to ask.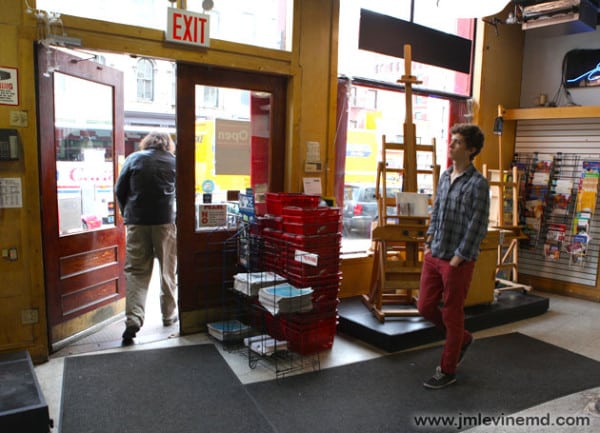 Anyone who knows this place is not surprised at its closure. In recent years the inventory deteriorated, and other art stores opened nearby with competitive pricing and chipper young salespeople where you didn't have to walk up five stairways to find what you need. Stores on the internet had cheaper materials, and you could order from your computer rather than going downtown and fighting the crowds and traffic.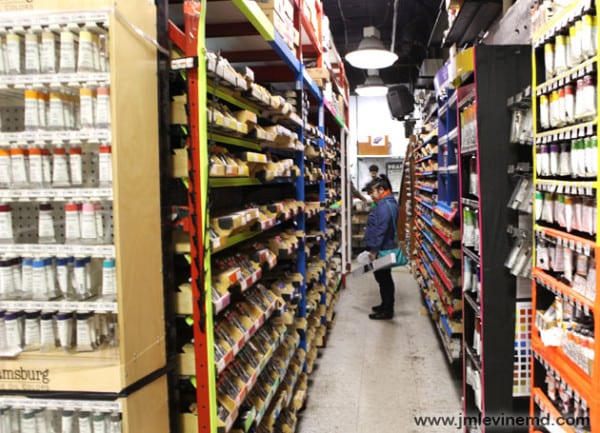 When I heard Pearl was closing, I took my camera to Canal Street and photographed it to capture the memories. Also the entire inventory was 35% off and I grabbed the opportunity to buy a bunch of Kolinsky sable watercolor brushes at a discount. I will miss this place, with its festive red and white cast-iron façade that once held a promise of peaceful times with my drafting table and paints.
 * * * * * * * * * * * * * *
Related posts:
Remembering 5Pointz
Rediscovering My Art Supplies in the Arizona Desert
Wounds of a Boxer: Medical Secrets from Ancient Rome
Hospital Closure and the Gift of Time
Remembering Susan Perl – Illustrator
My Art Library:  Drawing the Head & Figure, by Jack Hamm
Life and Art at the Bowery Gallery
At, Dementia, and Elder Abuse:  The Sad Story of Peter Max
Another Art Supply Store Closes
Jean Martin Charcot: Physician and Urban Sketcher
Goya's Physician and the Art of Caring
Tradition and Healing at the Santa Fe Indian Market
Courtroom Art and NYC History