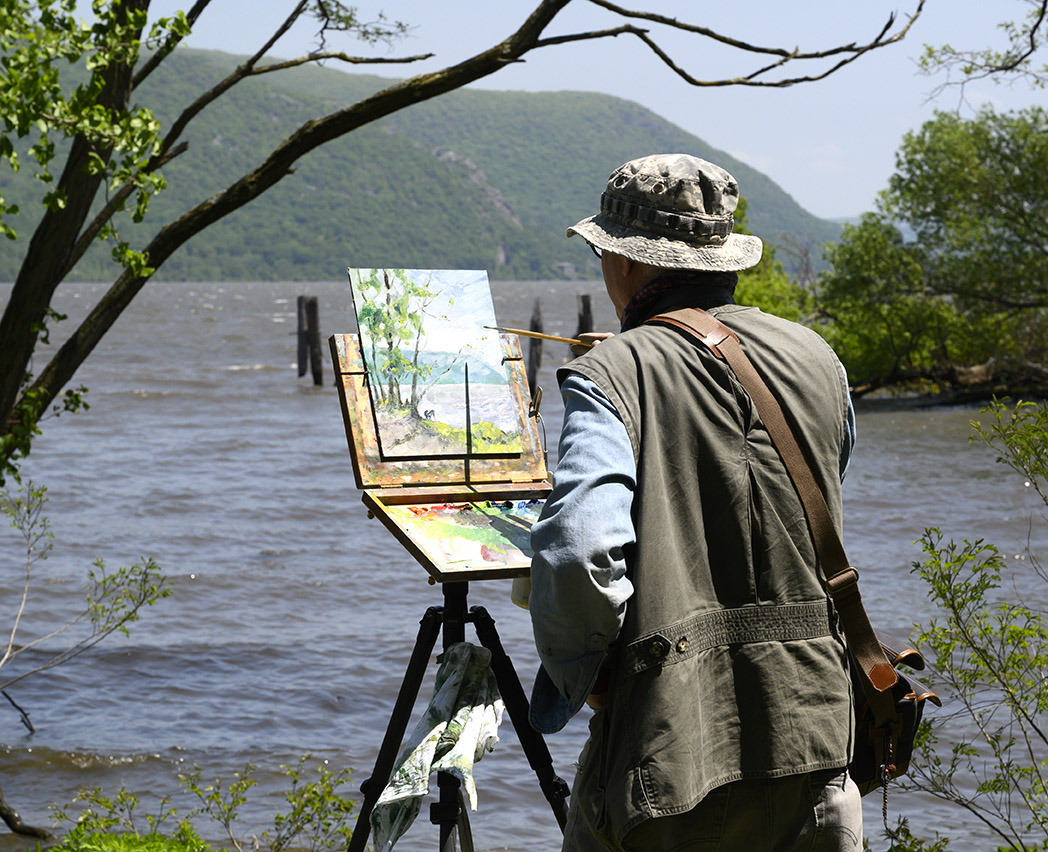 Back in May as the weather tuned nice and spring began to take root I took a workship in the Hudson Valley with Garin Baker, sponsored by the Art Students League.  This was a wonderful opportunity to get outside and paint in a spectacular environment close to Manhattan while learning with a master artist.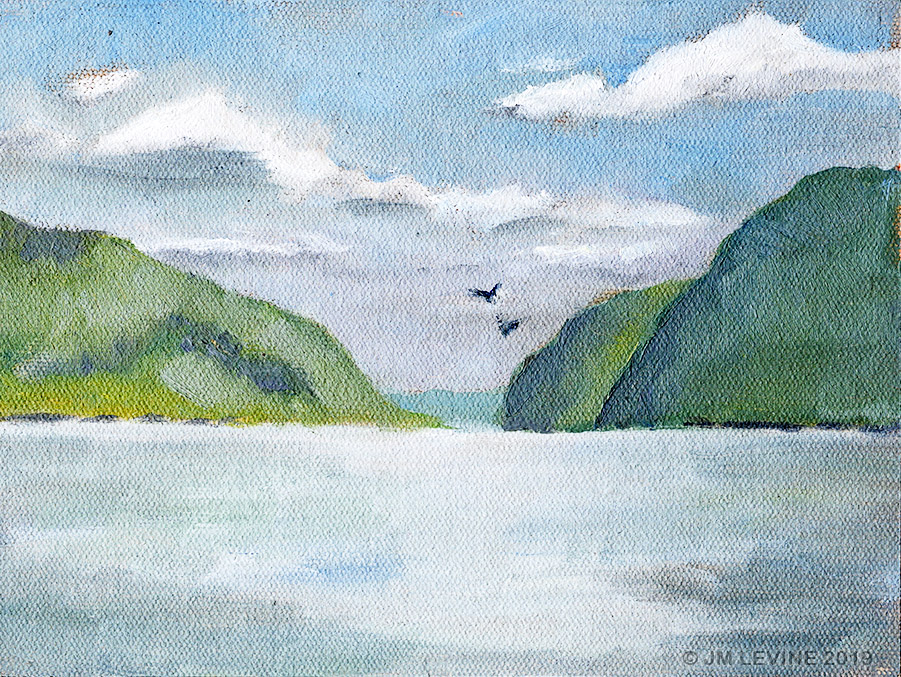 The Hudson Valley was home to the Hudson River School, a mid-19th century American art movement that included Thomas Cole, Frederic Church, and Asher Durand.  Now Garin continues the tradition, holding classes and teaching in his 18th century carriage house in Newburgh.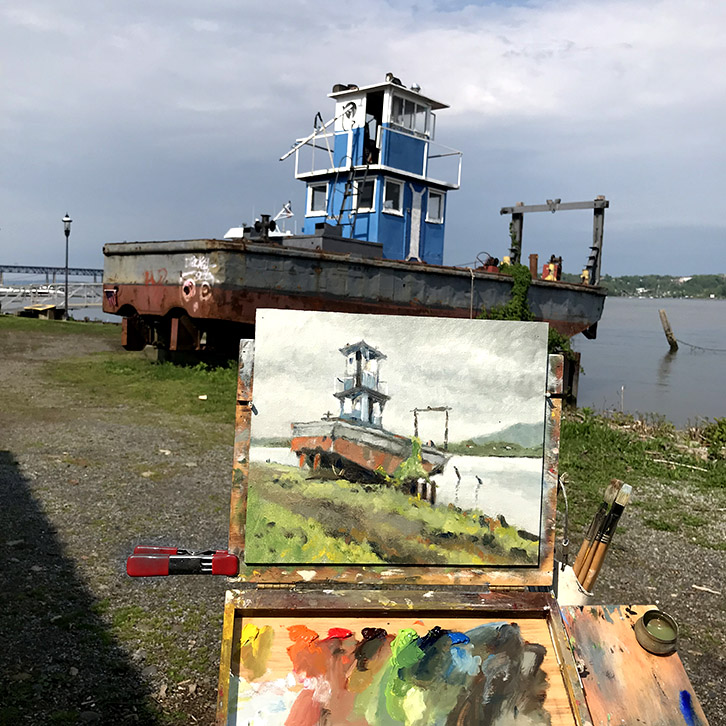 For three days we went to different spots along the Hudson to paint.  Except for a brief rain on the first day the weather was great.  I was able to work on my biggest challenges which include establishing atmospheric perspective and painting trees against the sky.  For the painting below I couldn't resist adding a little self-portrait to finish up the scene.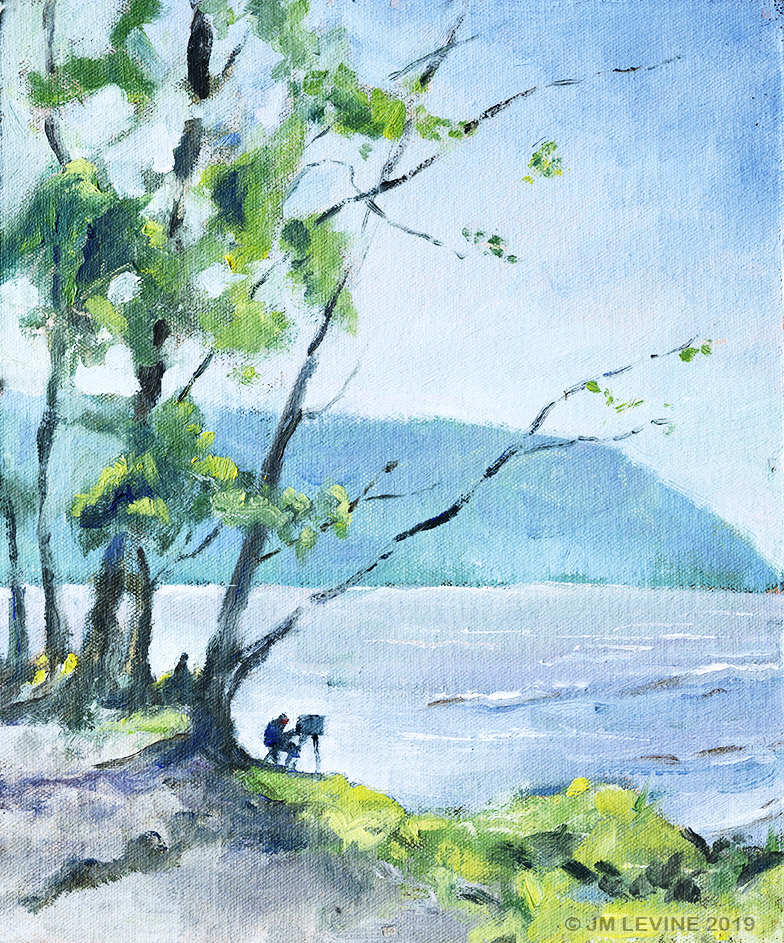 One of my patients was an elderly artist who spent his career in New York City, supporting himself as a long shoreman, loading and unloading ships on the Manhattan waterfront.  At each visit we would talk about his medical problems and art, but not necessarily in that order.  He explained to me the value of a good art teacher.  "You would probably get to where you were going anyway," he said, "but a good teacher will get you there faster."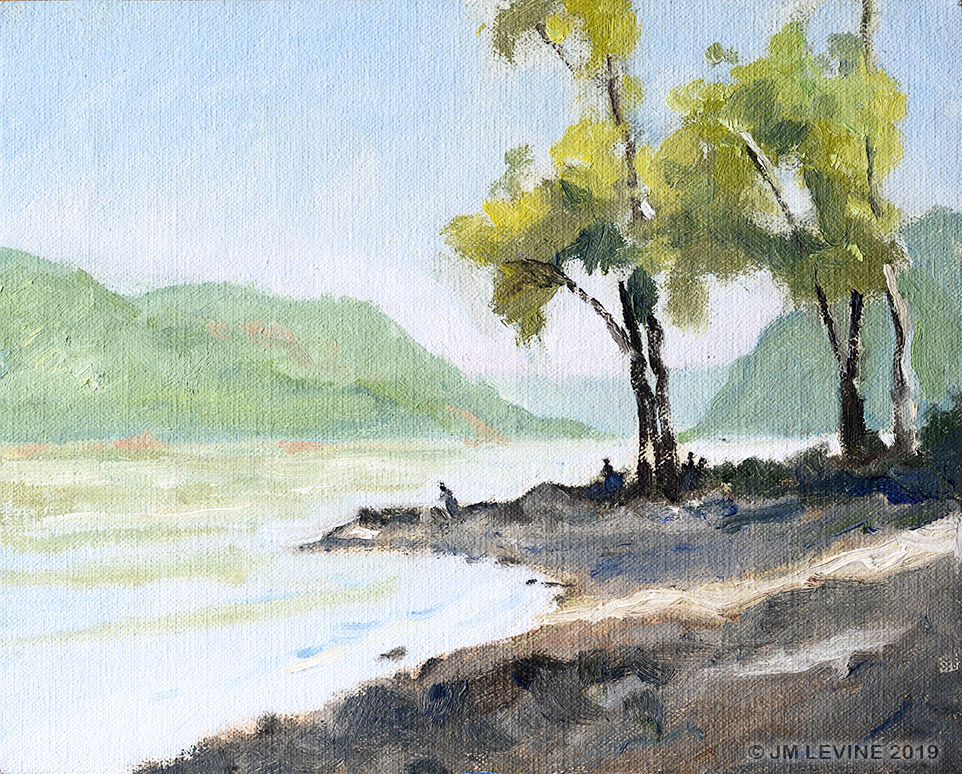 That said, I want to express my appreciation to Garin and all the other amazing teachers at the Art Students League who have helped me along in my artistic journey!
* * * * * * * * * * * * * * * * * *
Related posts:
The Ticket that Got Me Through Medical School
Hospital Closure and the Gift of Time
A Plein Air Setup for Large-Scale Urban Sketching
The Corpus Callosum, Buddha's Enlightenment, and the Neurologic Basis for Creativity
Sketching the Subway and the Disappearance of Time