This is the view from my sketchbooks and paintings done en plein aire. They are a selection from the past 3 years as I wandered the roadsides looking for subjects.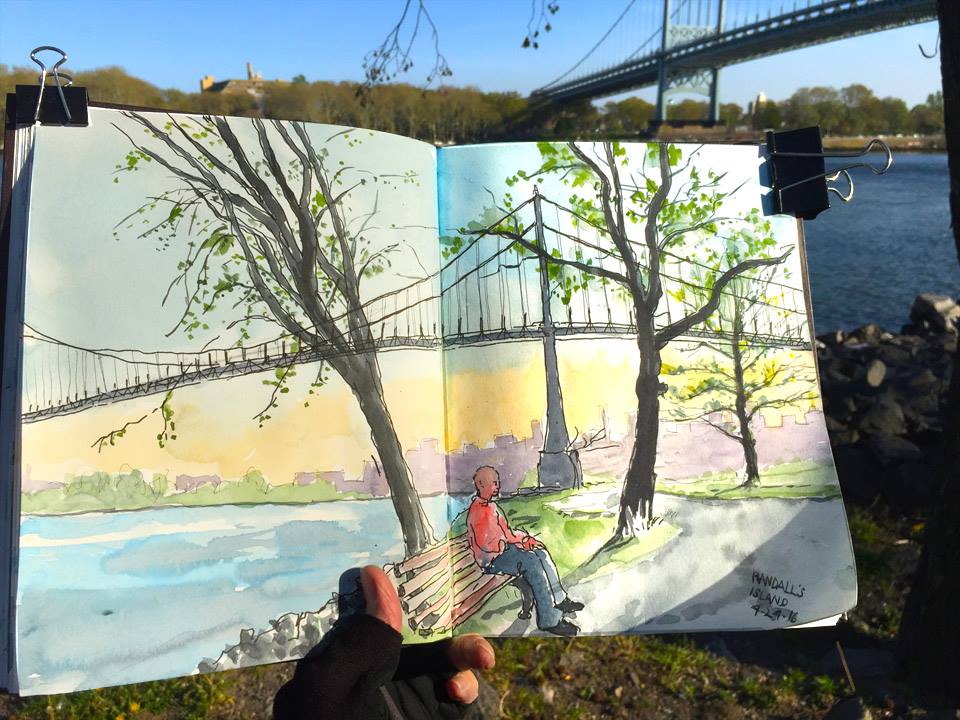 This is a view of the Triboro Bridge (now renamed the RFK Bridge) from Randall's Island on the East River.  I biked out there to exercise both my body and my right brain.  In the middle of the sketch a homeless guy sat on the next bench so I added him.  
This watercolor of a rusting tugboat in drydock was done on an overcast summer afternoon in Belfast, Maine.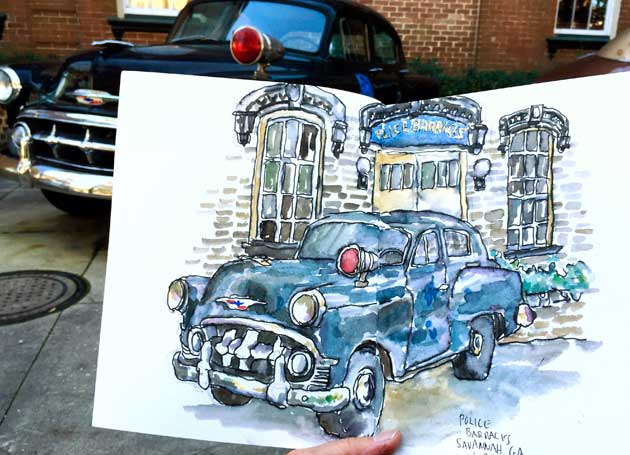 Wandering on a hot day in Savannah, Georgia I came across this old police car that begged for a sketch.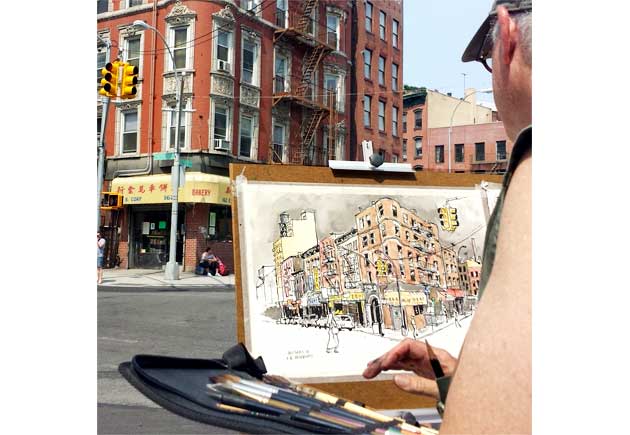 Setting up my paints and easel on a streetcorner on the Lower East Side of Manhattan, a place that echoes history, where you can still see some genuine old New York amidst the gentrification.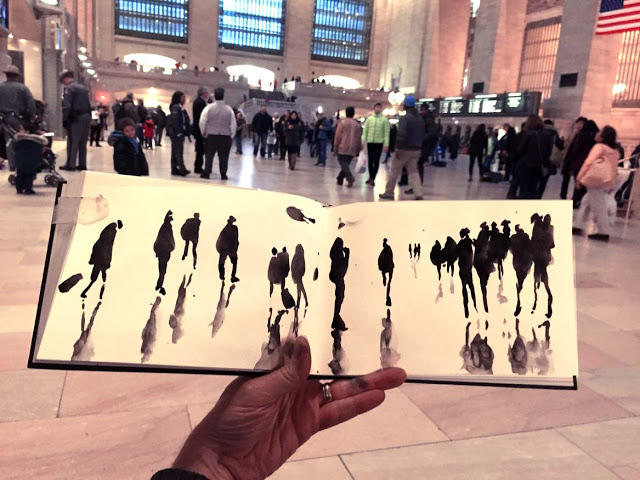 Sketching with the NY Urban Sketchers in Grand Central Station, trying to capture the hustle and bustle of commuters.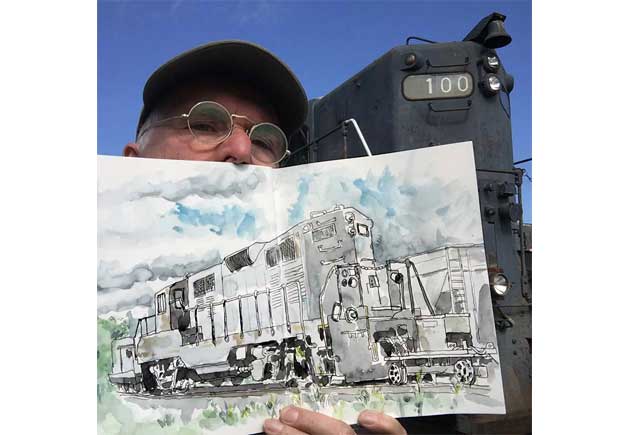 On a lonely railroad siding in Rockland, Maine I sketched this old diesel engine.  My wife enjoyed clam chowder in a local eatery as I painted.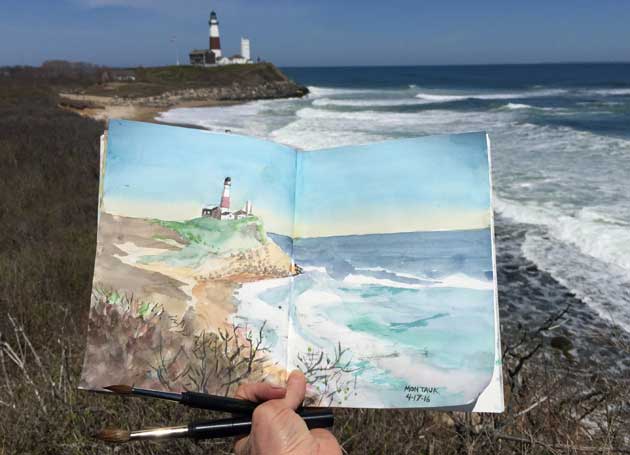 Painting the lightouse in Montauk, the far eastern part of the South Fork of Long Island.  A spectacular view.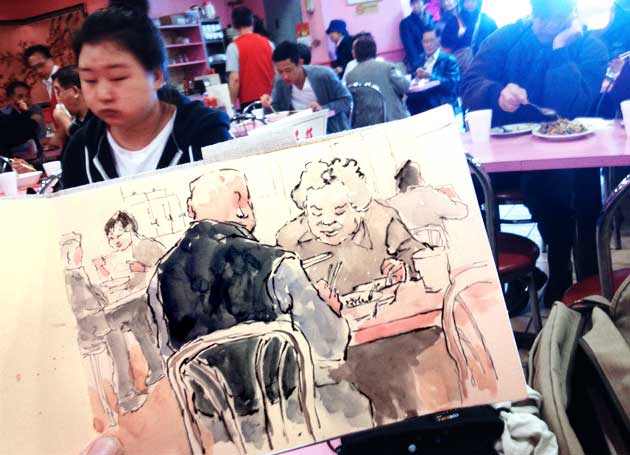 One of my favorite sketching venues – the restaurants of Chinatown in New York City.  You need to sketch quick when the place is busy or they will chase you out.
* * * * * * * * * * * * * * * *
.Related posts: 
Urban Sketching in Porto and Madrid
Watercolor and Urban Sketching in Italy
A Plein air Setup for Large-scale Urban Sketching
Rediscovering my Art Supplies in the Arizona Desert
To see how I customized my watercolor palette click here.
To view my watercolor video from Porto click here.  
For my entire Porto and Madrid portfolio click here.
For my Maine portfolio click here.