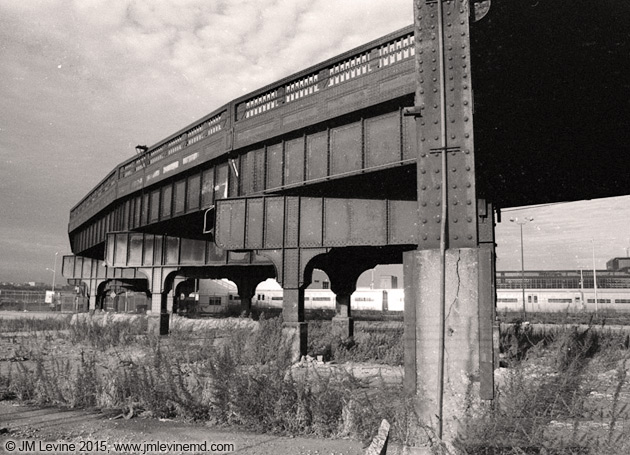 I moved into New York City in 1985 to study geriatrics at the Mount Sinai Medical Center.  Back then, the International Center for Photography (ICP) was located on Fifth Avenue in the 90's – just steps from the hospital – and offered conveniently timed introductory evening courses.  With the help of moonlighting jobs in local emergency rooms, I scraped together enough to buy an Olympus OM4 and darkroom equipment for my third floor brownstone walk-up on the West Side of Manhattan.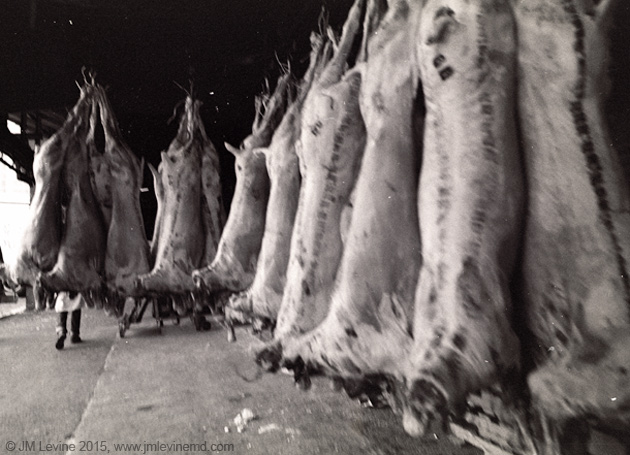 In the early dawn hours I explored the city with my camera, returning to my apartment to exchange my camera for a stethoscope and continue my workday.  Late at night I returned to my apartment to process the film.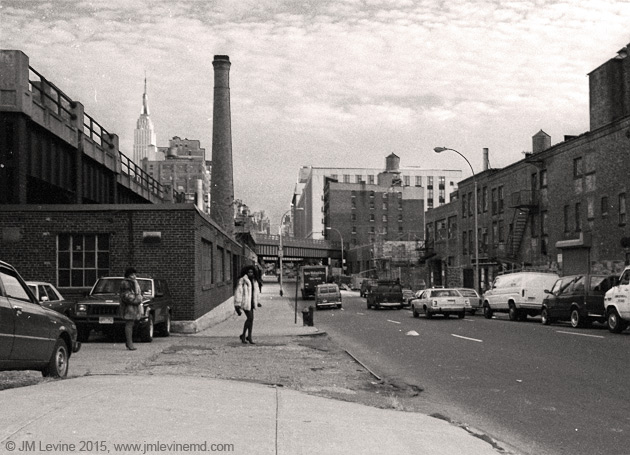 I recently rediscovered these black & white negatives stored in a cigar box for over two decades.  Looking at them with a loupe, they opened a door to the past.  New York City was a different world back then.  Crime and drugs were rampant in the streets.  Ed Koch was mayor, and crime rates were spiking as the crack epidemic hit.  The HIV virus was just recently identified, and there were few effective antiviral drugs available as hundreds of dying men filled the City's hospital wards.


The cobblestoned streets ran red with blood that stained your shoes. Meat wasn't the only thing sold in this area, which was also a place for wholesale seafood and prostitutes. There were supermarkets where you could buy meat in bulk, and take home an entire carcass if you had a refrigerator big enough.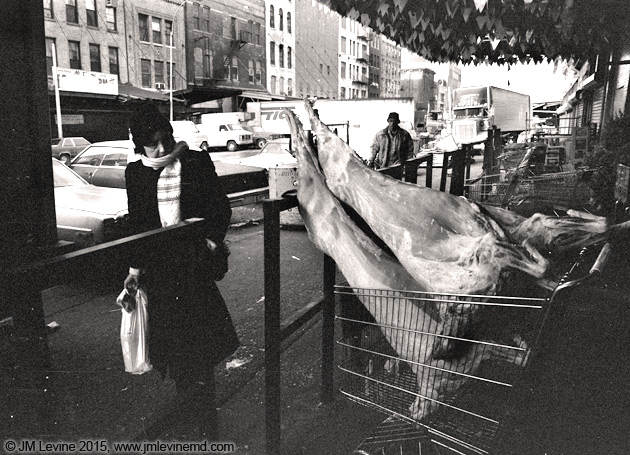 In the 1990's Mayor Giuliani almost succeeded in knocking down the elevated tracks that would become the High Line. The photo below was taken directly beneath one of the trestle bridges.  Underneath the metal awnings hundreds of carcasses were hung on hooks that ran along tracks for loading into trucks. Men with stained coats carried huge slabs of meat.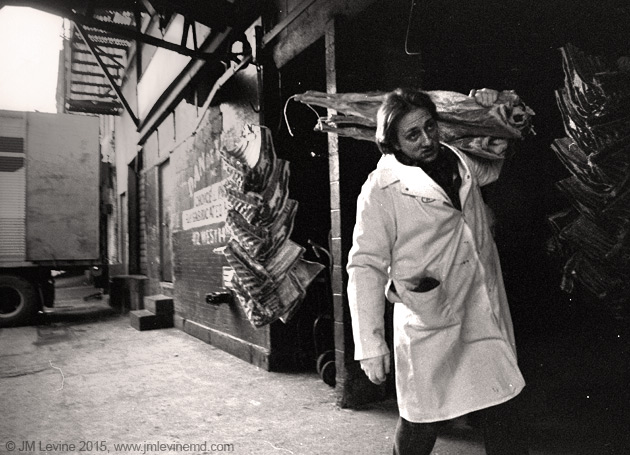 Nobody noticed that I was there with my camera, the workers looked dazed from a morning of very hard work.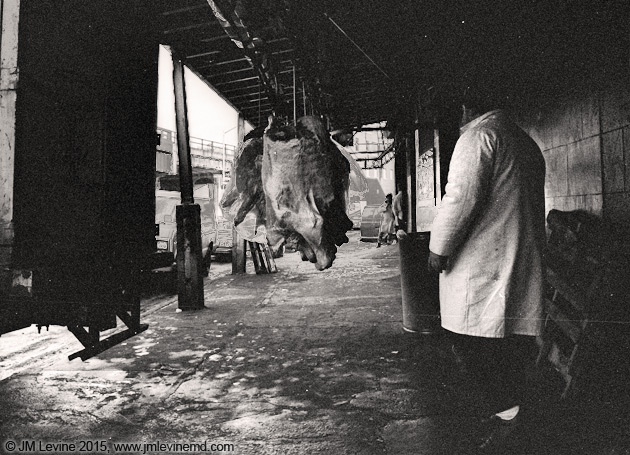 The rusty old railroad trestle that crossed 10th Avenue, seen below, added an element of foreboding to this industrial wasteland above the deserted streets.  
I was thrilled when I found these negatives that reveal a Manhattan that is long gone. Walking in this area today, one can hardly envision what the neighborhood once looked like. The darkness, the grit, and the feeling of danger is part of the City that I will always remember.  
* * * * * * * * * * * * * *
Related Posts:
Rediscovering My Art Supplies in the Arizona Desert

Medical School Memories

Digging Out My Art Students League Sketchbooks

Visiting Dr. Chekhov

Sketching on the Left Bank

A Glimpse of Manhattan After 9/11

More Vanished Signs of New York

The Meat Packing District Before the High Line