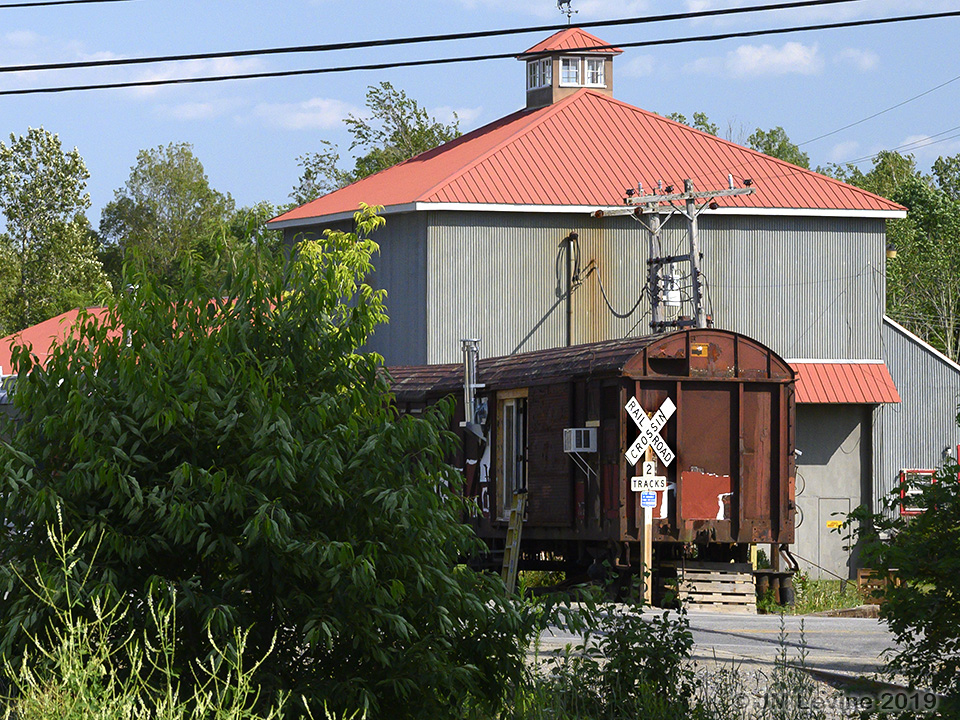 This past summer while roaming the Maine countryside looking for enticing scenes for plein air painting I came across a piece of American railway history.  It was the crumbling remains of the Belfast and Moosehead Lake Railroad.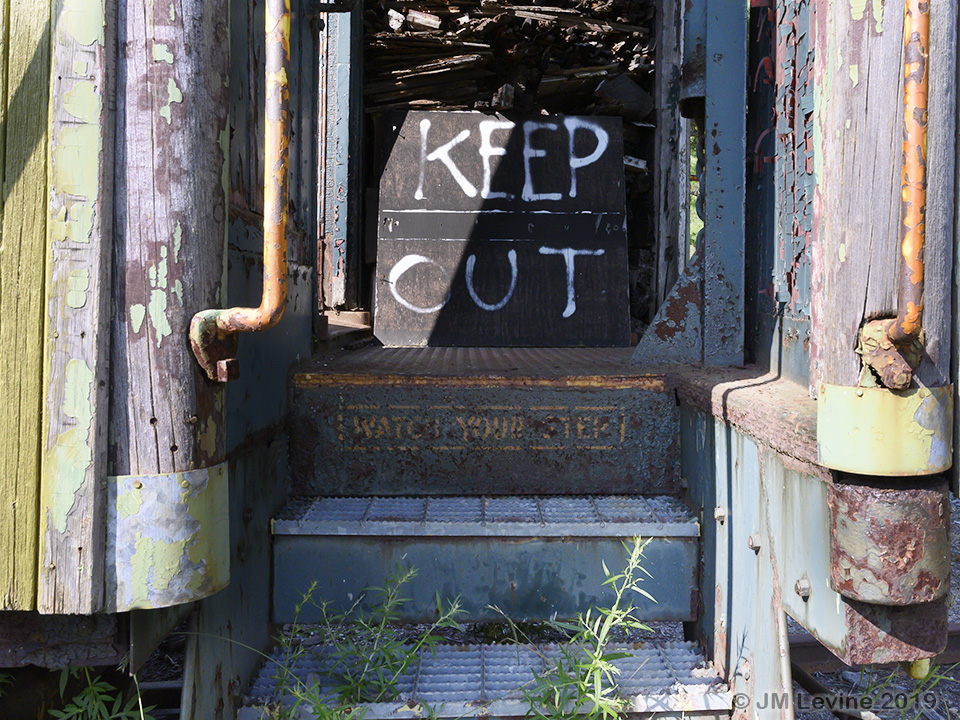 The town was Thorndike, and it sits between the hamlets of Unity and Belfast which maintains one of the last active stretches of what was once a sprawling network of railways across the state.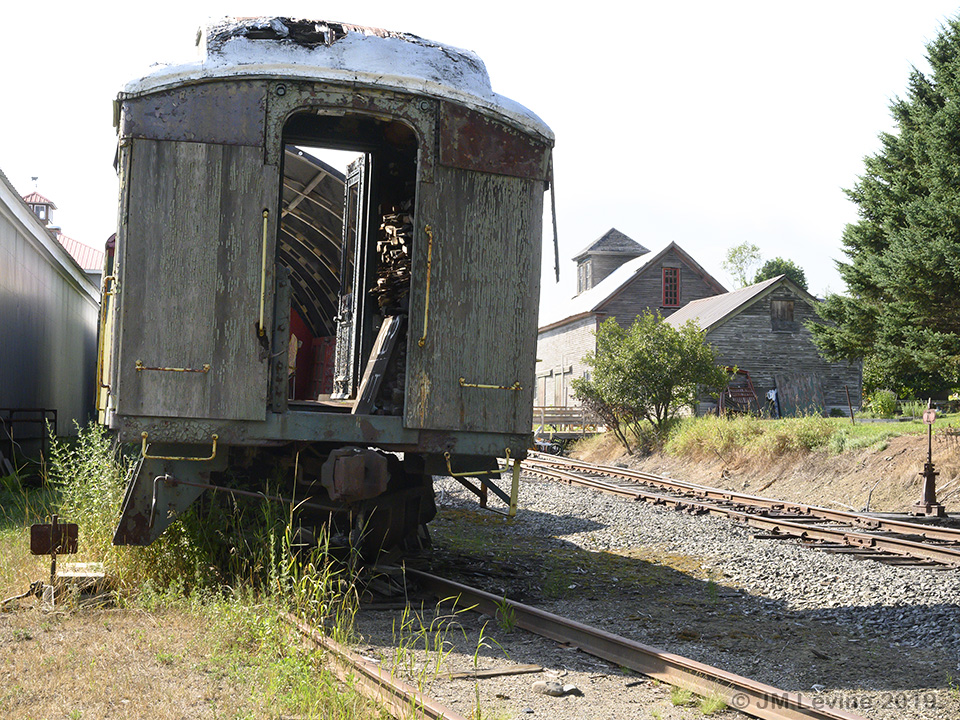 The graveyard was easy to spot, as it began at the intersection of Unity Road (Route 139) and Gordon Hill Road.  The rows of rotting cars were perched on rusting tracks that snaked into the woods beyond.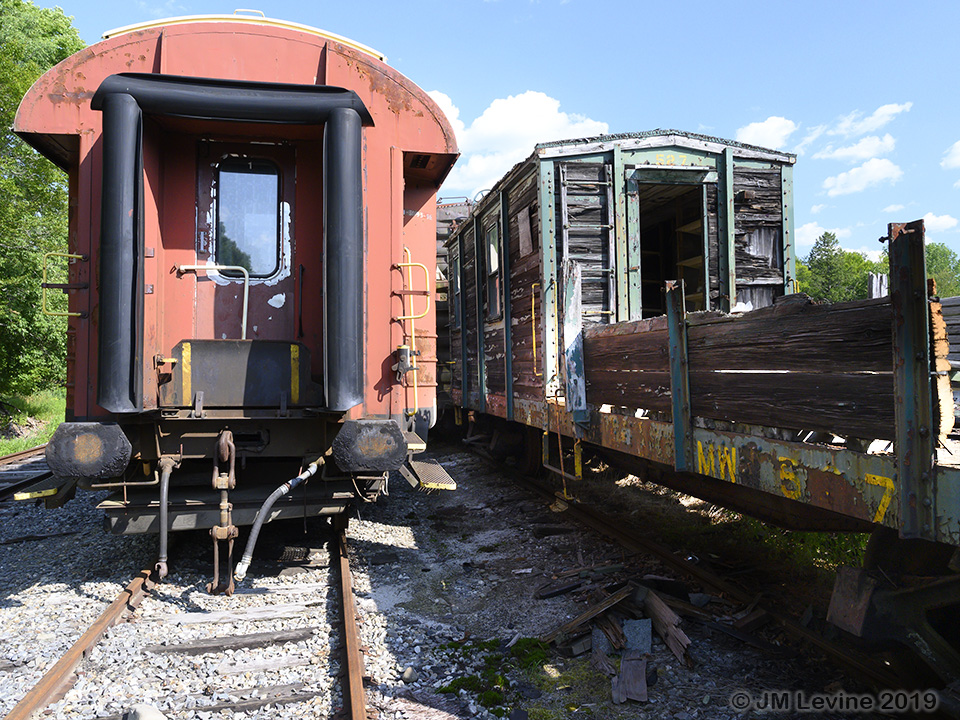 I ran into some locals who told me that these cars were made in Sweden and brought to Maine to serve what was once a bustling timber industry and the surrounding farm communities.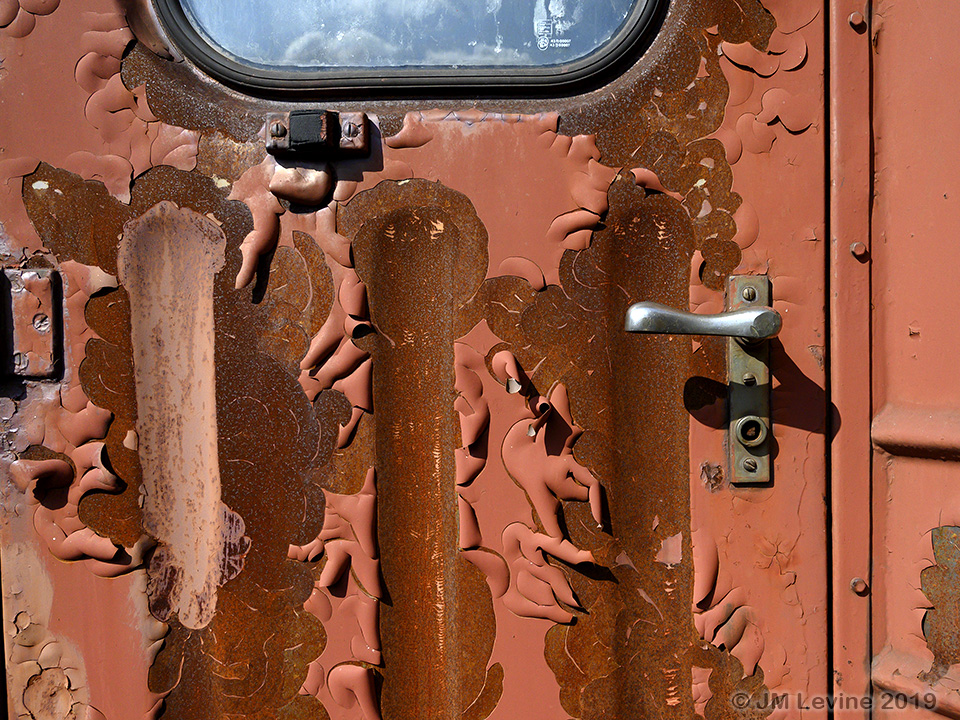 I wondered about the locomotive, and a Google search told me that the old 1918 steam engine was sold off to a collector, but I could not identify where it went.  That engine was probably one of the last salvageable objects of value as the railway died.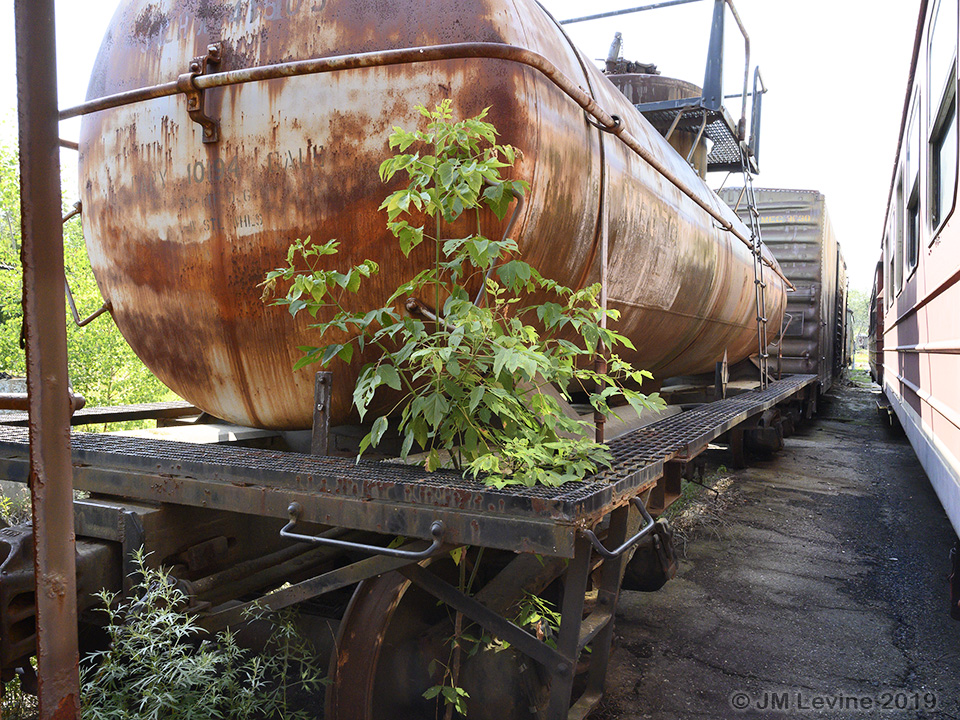 There were boxcars, passenger cars, tankers, and one old Pullman car that was obviously not part of the vintage Swedish rolling stock.  All the doors into the old cars were locked, but you could smell the mould and grease on the hot summer day as the sun beat down.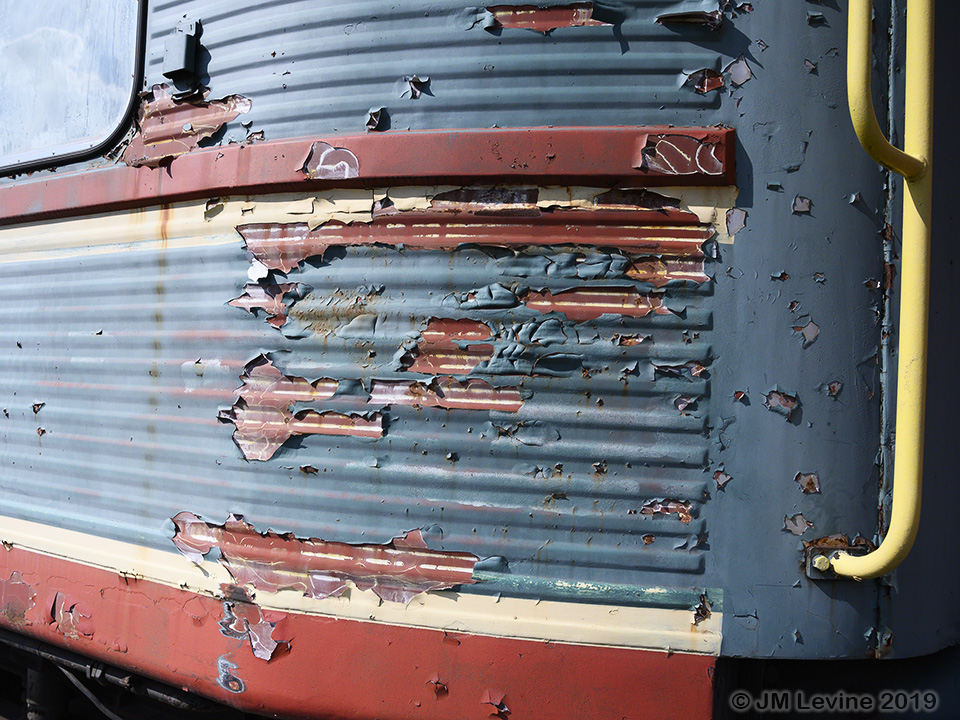 Huge spiders spun their webs between old rusted metal bars that were riveted and welded into the old metal.  One car made of wood was rotted and falling apart. An elderly man drove up in a truck and ripped out some vintage wood, claiming he was rebuilding the railway.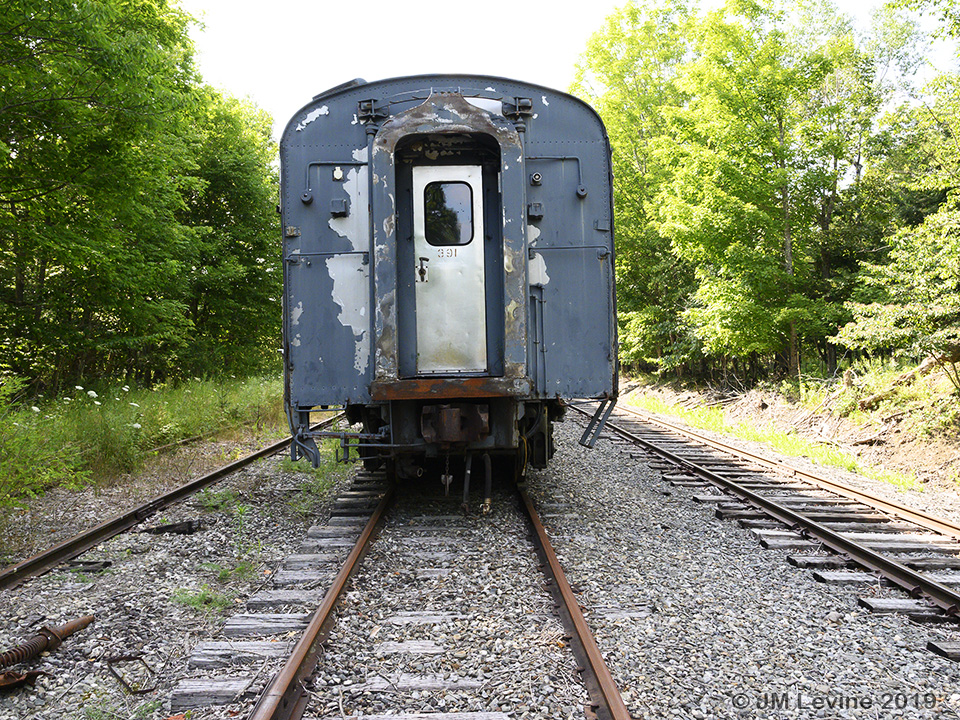 As I wandered between the old relics, I pondered the romance and sad history of America's railways.  This place was truly a testament to lost grandeur and antiquated technology that once served the entire nation.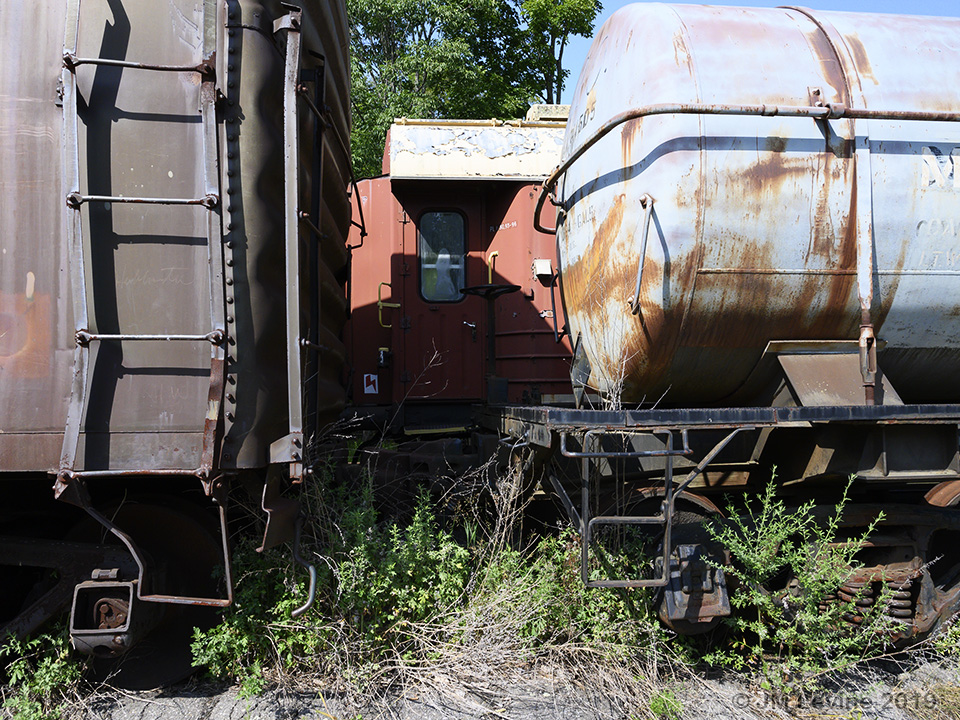 The town of Thorndike had the old railway relics, but didn't have a stop light.  Deep in Waldo County, the population was 890 in the 2010 census.  Surrounded by rolling farmland, the center of town near the old railway was surrounded by hulking empty buildings.  One structure held an antique store that was closed on the day I passed through.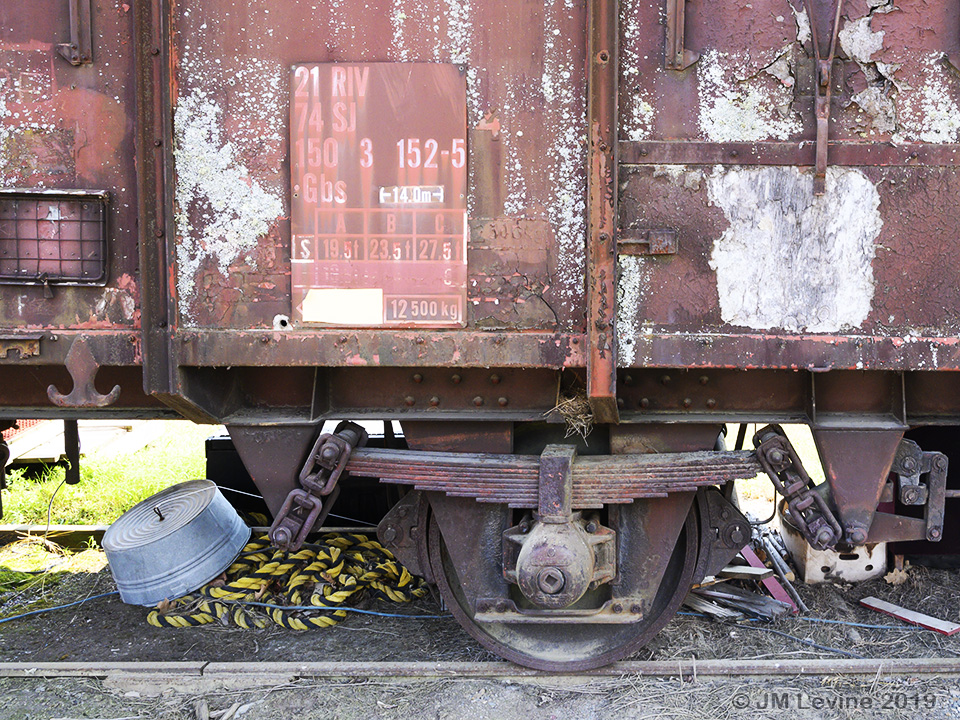 It was late in the afternoon and the sun was sinking into the horizon but there was still much to see.  I photographed the decaying wrecks, wandering in silence and worried about ticks in the tall grass. It was too late to paint or sketch, and there was still a long road ahead to get back to my wife who was waiting for me.  
* * * * * * * * * * * * * * * *
Related posts:
An Abandoned Psychiatric Hospital in Tuscany

Childhood Dreams Under the Pulaski Skyway

Manhattan After the Hurricane

Photographing Letchworth Village

Returning to Cow Canyon Trading Post

More Vanished Signs of New York

The Meatpacking District Before the High Line