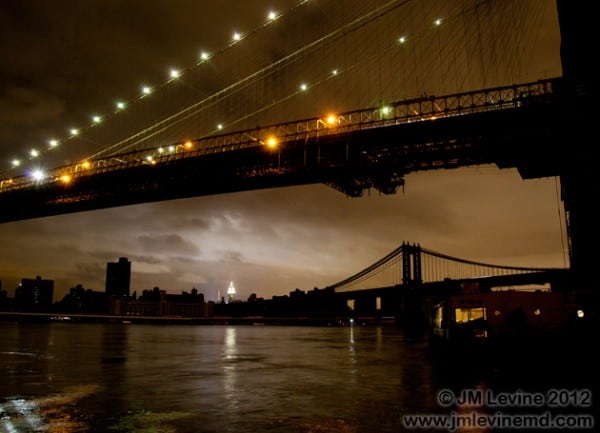 My office downtown is dark with no phone service or water, but I am thankful because my home is intact and we have electricity. Not so for many people whose lives have been upended by this historic, devastating storm.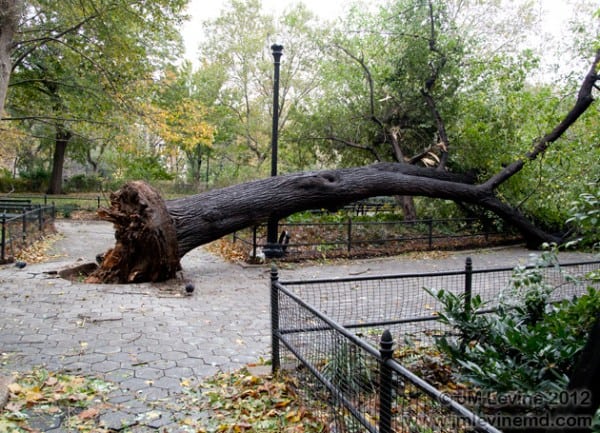 I took my camera out in the storm's aftermath to see joggers on a closed FDR Drive and downed trees all over the City. I stopped by my hospital and we are up and running on emergency power, but up the road Bellevue and NYU Medical Center are evacuated. I can't imagine the terror on the floors when the lights went out and the ventilators and life support machines stopped.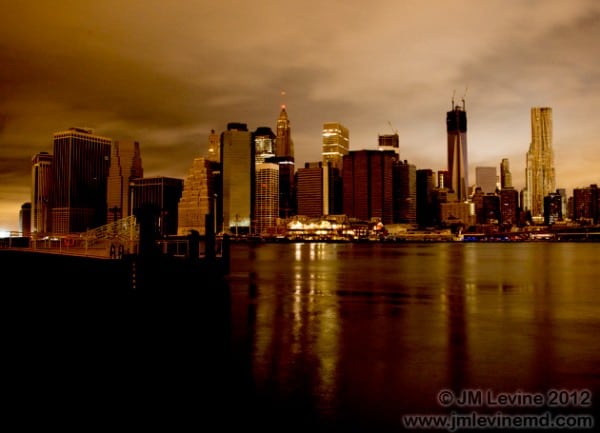 I took a cab downtown in the evening and found the streets eerily dark, with black hulking buildings lining the streets while cop cars screamed up and down with flashing lights. The view from Brooklyn was amazing, with most of lower Manhattan showing none of the usual twinkling lights.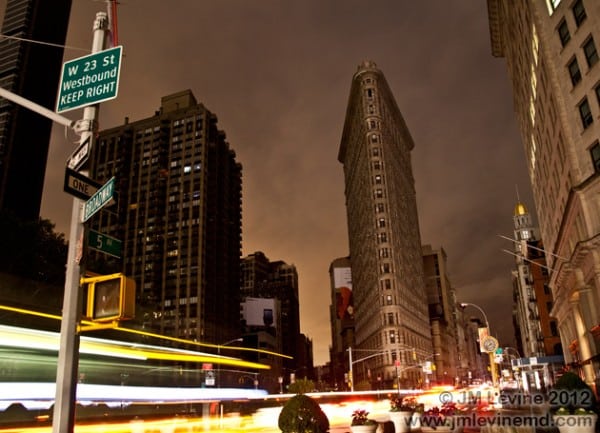 I ran into a colleague who lives in an upscale part of the West Village, who has to walk down 22 flights to get to the hospital where he works. My favorite Korean grocery store is selling unrefrigerated items by candle-light. Downtown where most restaurants and supermarkets are closed, there are long lines to street vendors selling shish kebab.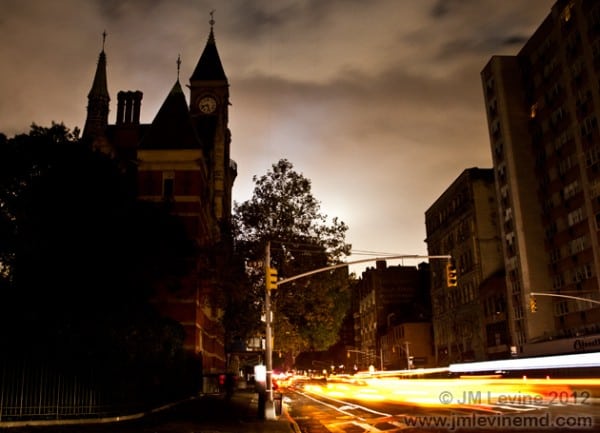 My heart goes out to all the people whose suffering is hard to imagine – people who lost everything including property and loved ones.  I lived here during the days after 9/11 and saw the City bounce back. I am sure this will happen again but the road will not be easy.
* * * * * * * * * * * * * * * * *

Related posts:
An Abandoned Psychiatric Hospital in Tuscany

Childhood Dreams Under the Pulaski Skyway

Photographing Letchworth Village

Returning to Cow Canyon Trading Post

More Vanished Signs of New York

The Meatpacking District Before the High Line
.