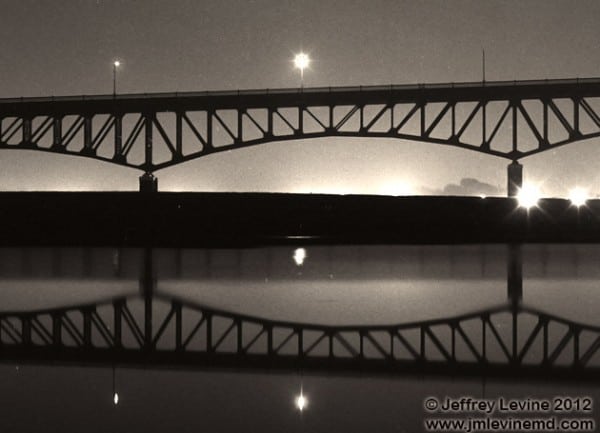 Since I started blogging about art and medicine, I've been going back into my files to find projects that were started years ago and forgotten. Some were never completed and others were discarded. Many were shelved, never to see the light of day. The internet has allowed me to bring some of this work from storage and publish it, and I've used these images and sketches as the basis for several blog posts.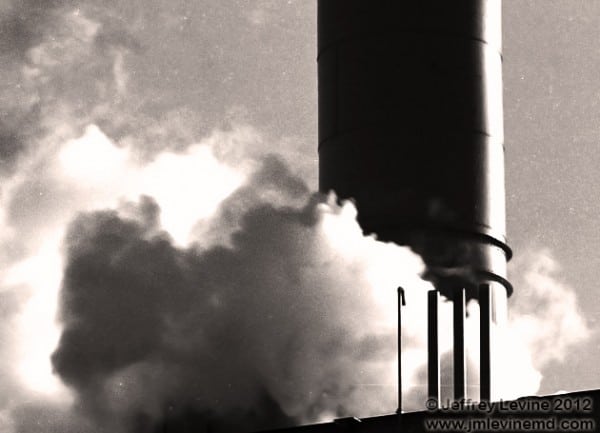 Jersey City, the town where I grew up, was an industrial town surrounded by rivers, railroads, and factories. To the east was the Hudson River and tunnels that led to the world of New York City. To the west was the Hackensack River and the mosquito infested flats called The Meadowlands. Much of the Hackensack River was a wasteland, crisscrossed by highways and train tracks.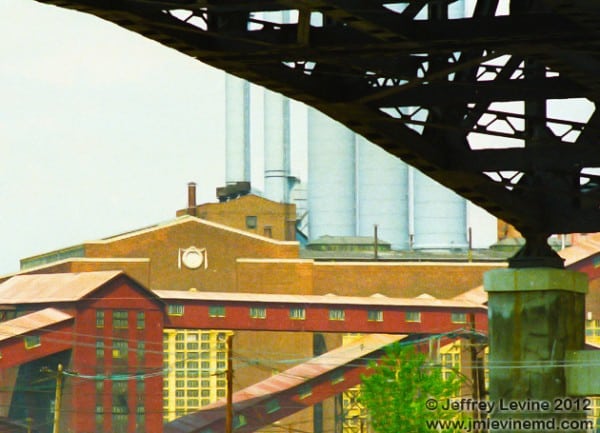 You could see the Hackensack River from the block where I lived.  On hot muggy summer nights the dank smell of the river came in through my bedroom window. There was a shipyard where old World War II battleships were dismantled piece by piece. My dad was always looking for the ship that took him across the Pacific Ocean when he went to fight in Okinawa.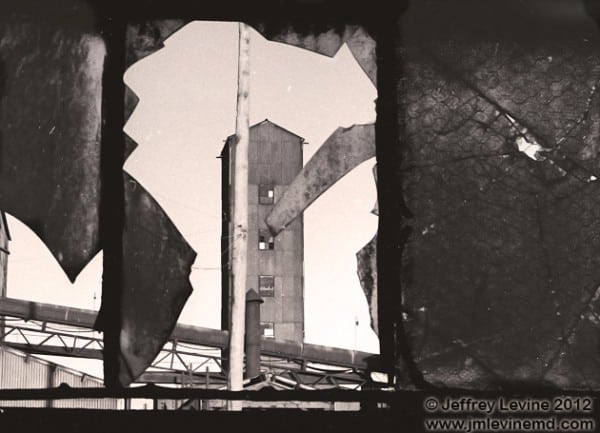 Then there was the Pulaski Skyway, the huge black snakelike structure with a reputation for fatal accidents that crossed the river and spanned part of the horizon. Far in the distance, on the edge of the Meadowlands, was the cemetery where my ancestors were buried.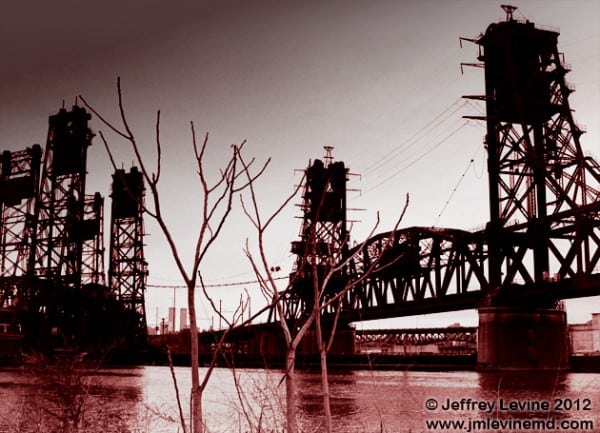 I had recurring dreams about the dark, polluted waters of the Hackensack River. I dreamed I was in a rowboat without oars floating downstream, the huge railroad trestles and highways looming above. One of my first projects when I bought a camera in 1985 was to return to the Hackensack River to photograph my dreams. I drove there many times in day and night searching for images that reflected my state of mind during those dreams. The negatives and slides were in storage for over two decades, and the best were scanned and uploaded.  I used the magic of digital technology to enhance the dreamlike quality of some but not all of the images.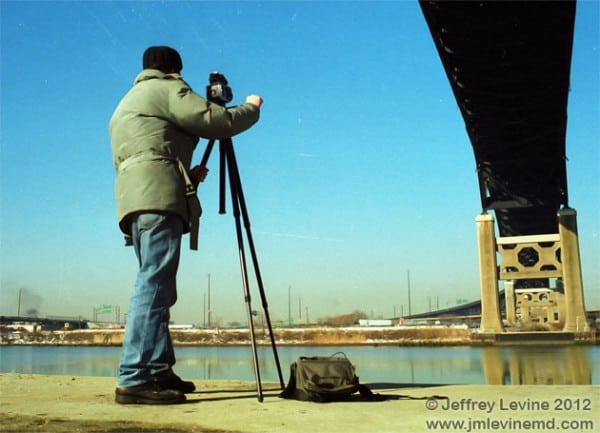 Why I went back I don't really know. I stopped having these dreams long ago and never understood what they meant. But I will never forget the mystery and the blackness and the sickly smell of the water and the tar that coated the railroad ties. Some people would run away from images like this, but I embraced them. Take a look at the scenes above and enter my dreams as a child growing up in Jersey City.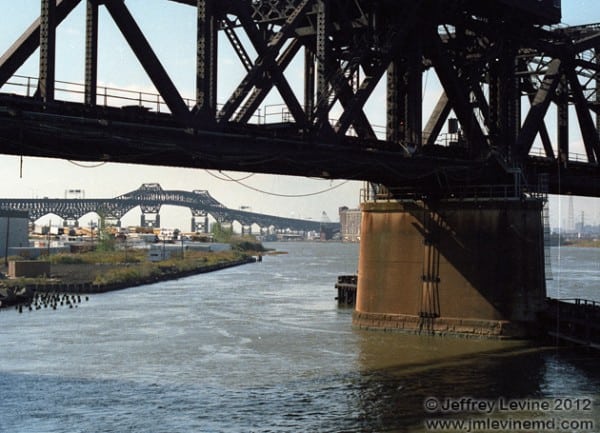 * * * * * * * * * * * * * * *
Related posts:
Aging Inside Angola State Penitentiary

Faces of Istanbul

Photographing Wigstock in Tompkins Square Park 2003

Geriatrics, Art, and Ancient Treasure on Lake Titicaca

Manhattan After the Hurricane

Photographing Letchworth Village
More Vanished Signs of New York
An Abandoned Psychiatric Hospital in Tuscany

Manhattan After the Hurricane

Photographing Letchworth Village

Returning to Cow Canyon Trading Post

The Meatpacking District Before the High Line