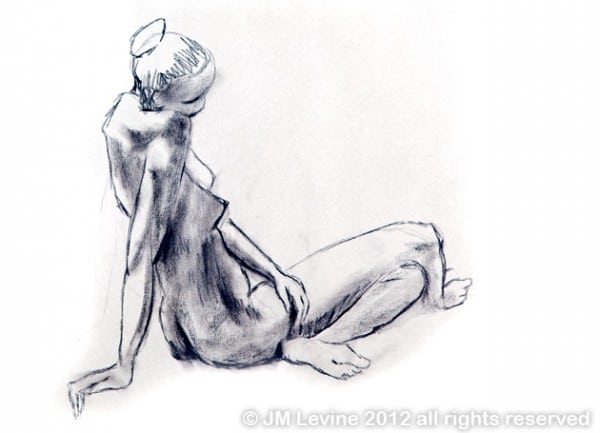 I received so many kind and encouraging comments about the post featuring my medical school sketchbooks that I went back to my flat files for more material to exhibit on-line. It seems my sketches surprised friends and colleagues because they didn't know I did this work. In this post I present drawings made at the Art Students League in Manhattan in the 1970's and 1980's.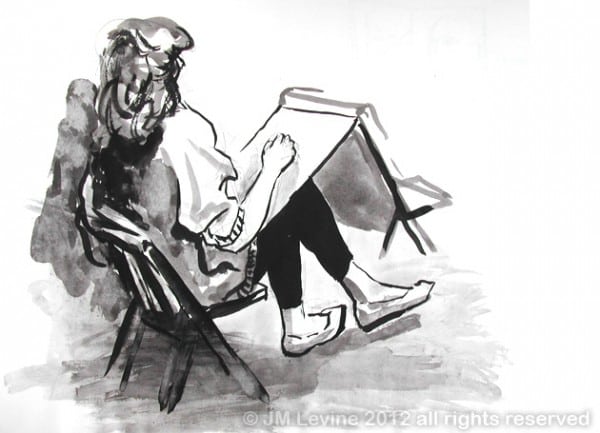 In medical school I discovered the Art Students League on West 57th Street. After a full week of grinding coursework I managed to throw sketchbook and pens into my Chevette and drive to Midtown for an evening of artistic exploration.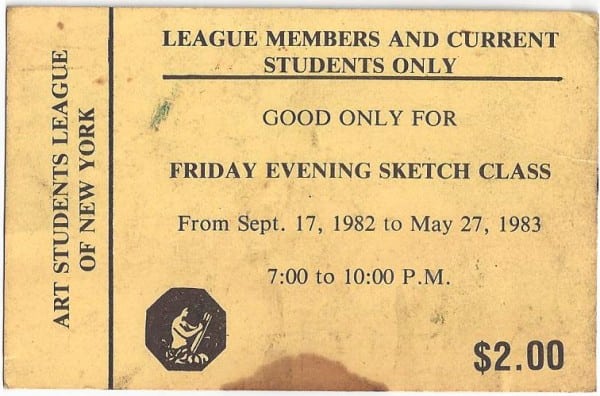 I loved that place – with easels and the thick smells of paint and turpentine everywhere. For over a century many notable artists learned, taught, or passed through this historic building.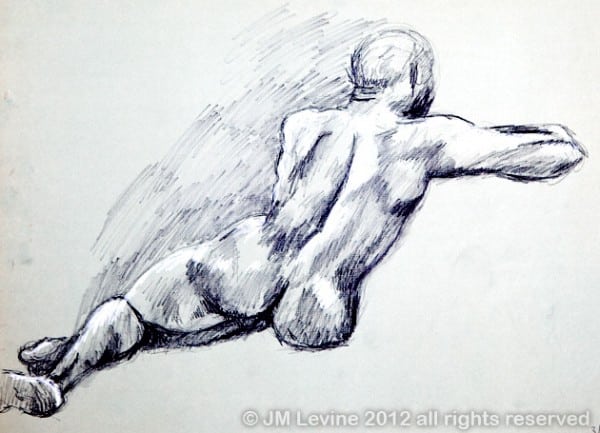 Friday night was sketch class. For five dollars you could draw a live model for a blissful three hours. The model began with brief poses, and as the night passed the poses became longer. Each week featured a different model, and attendees ranged from serious professionals to artistic aspirants like me. There was no teacher and I experimented with pencils, brushes, charcoal, and colored chalk. When I got bored with the model I focused on the attendees.
In this post I present a variety of styles and materials. As the years wore on I accumulated a mountain of sketchbooks which had to be thinned because of the tiny Manhattan living spaces. In the pre-digital age many of my sketches were lost but I preserved what I thought was the best, some of which are shown here.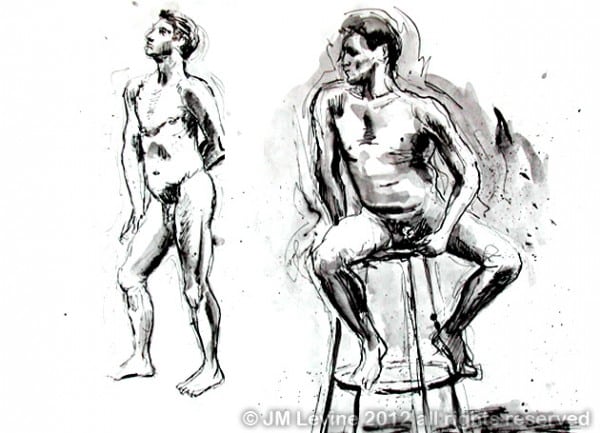 Storage was always a problem. Folders and files packed with artwork were stashed in drawers, closets, and storage bins. I fixed this when I bought two beautiful sets of flat files. One is sturdy metal and came used from an art supply dealer on Sixth Avenue. The other is wonderful solid oak, and came from EBay.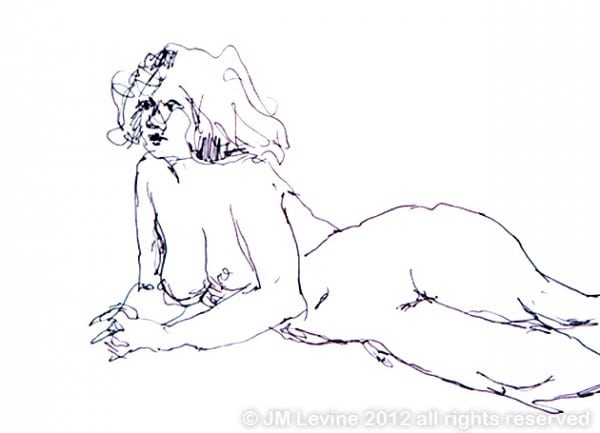 To assemble this post I looked at my Art Students League sketches for the first time in many years. Memories rushed back and my medical school days became fresh in my mind. I realized that the Art Students League slipped away as my career as a doctor got more busy. The Internet has allowed me to take these drawings from storage and exhibit them directly to the world.
My wife says I need to pick up my pens and sketchbooks once again. If this happens you may see the results in a future blog post.
* * * * * * * * * * * * * * * *
Related posts: 
The Ticket That Got Me Through Medical School
Rediscovering My Art Supplies in the Arizona Desert
Medical School Memories
Combining Art and Medicine
A Sketch of my Nobel Prize Winning Professor
Courtroom Art and NYC History
Digging out my Art Students League Sketchbooks
Revisiting my Medical School Sketchbooks
Photographing Wigstock in Tompkins Square Park