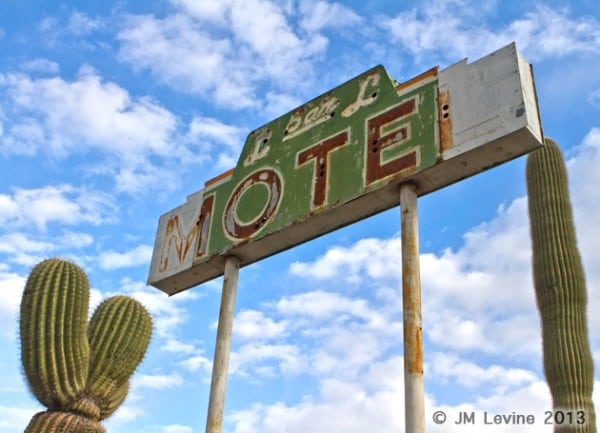 Much of the history and romance of America has been bypassed by the Interstate system. This past winter I traveled to Arizona and drove down old Highway 60 from Wickenberg to Quartzite and encountered a living museum of Americana in its defunct roadside motels. A few were repurposed as homes or businesses, but most were abandoned and crumbling.  On a bright sunny day with desert skies dotted with clouds, they provided a photographic feast.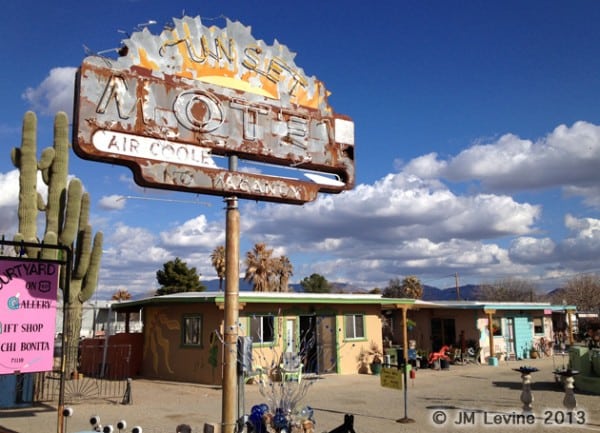 Highway 60 was once a major east-west route connecting Newport News, Virginia to Los Angeles, California. It never became as famous as Route 66 that ran parallel further north in Arizona.  Along these roads an industry of motels sprang up catering to weary motorists needing a place to stay.
Looking at the ruins of these abandoned businesses, many were designed as oases – bright way stations for the weary traveler. Look close and you can see the remains of neon lights that once served as beacons in the star-lit desert night.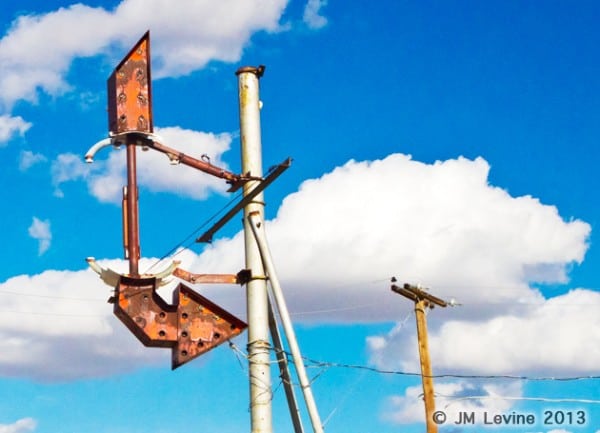 The Interstate Highway System was signed into law in 1956, and I-10 from Phoenix to Los Angeles was completed in the late 1970's, bypassing old Highway 60. The Highway Beautification Act of 1965 limited outdoor advertising along the Interstate and insured the demise of many businesses. Deprived of their visitors, one by one these motels surrendered to the cactus and sagebrush.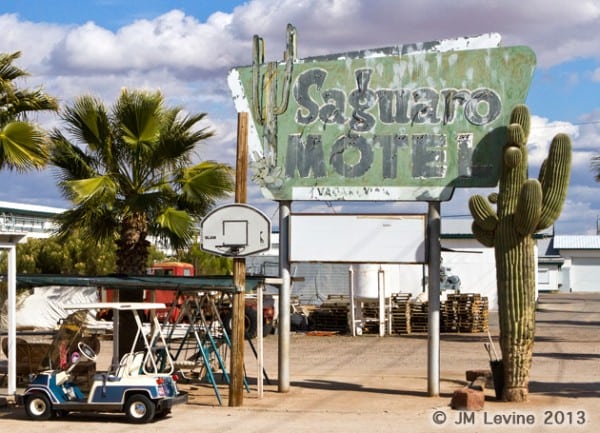 Get off the Interstate and you can find these fading mementos of America's past by the roadside.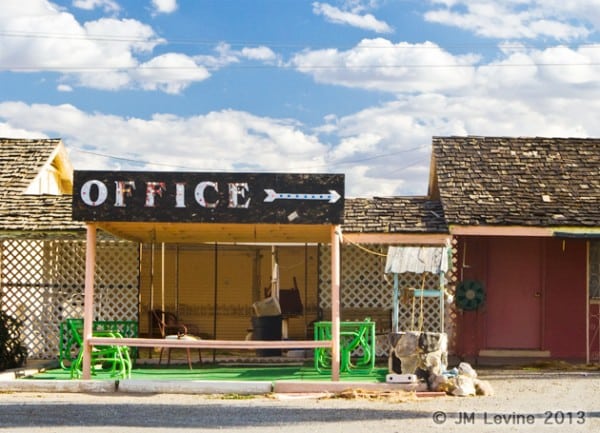 If you dare to get out of the car, you might encounter ghosts. You might come across the spirits of Native Americans that once lived here, apparitions of motel owners whose dreams were dashed by progress, or visions of lonely travelers who once crossed America to escape the past or build a future.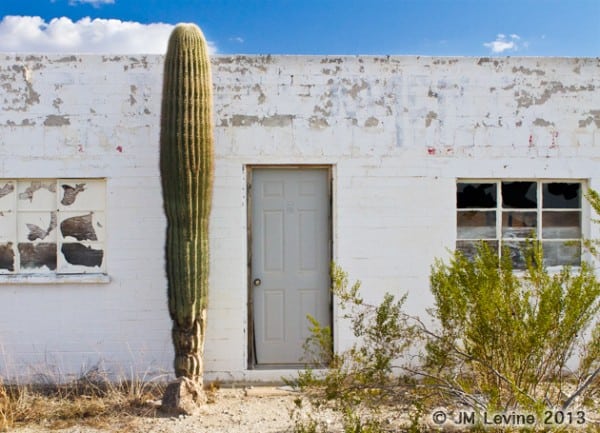 * * * * * * * * * * * * * *
An Abandoned Psychiatric Hospital in Tuscany
Childhood Dreams Under the Pulaski Skyway
Manhattan After the Hurricane
Photographing Letchworth Village
Returning to Cow Canyon Trading Post
More Vanished Signs of New York
The Meatpacking District Before the High Line