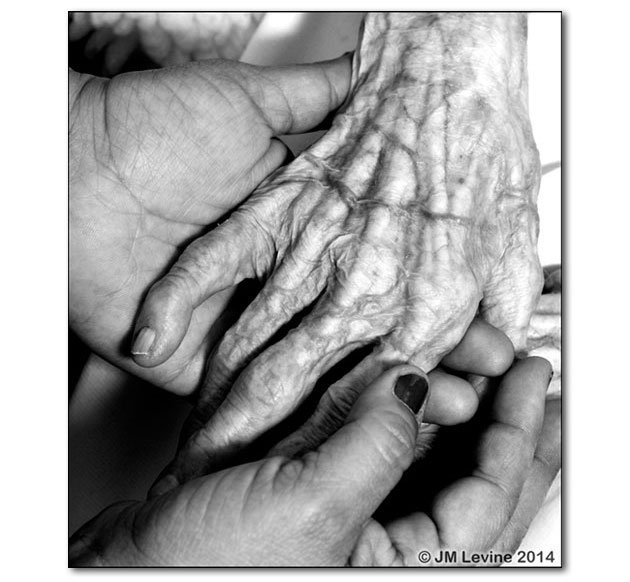 I really like my latest cover on The Gerontologist as it expresses the essence of frailty in old age and the process of caring. I took this picture on a trip to San Antonio in 2012, at a nursing home called Buena Vida Nursing & Rehabilitation Center. This facility is located in a largely Hispanic neighborhood, and its institutional culture is geared toward caring for the community's elders. An organization's culture is increasingly recognized as important cornerstone for providing high-quality long-term care.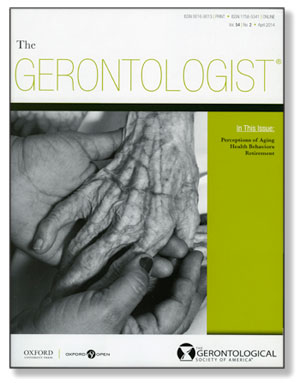 Organizational culture refers to the attitudes, experiences, and values both personal and cultural of an organization. Important elements for implementing a positive, patient centered culture include teamwork, communication and leadership. Most nursing homes in America focus on illness and dependency, with rigorously organized schedules and a focus on regulatory compliance. The lives of residents often lack choice, meaning, and purpose and there is little sense of being "at home." Institutions that have embraced culture change incorporate community-based services and foster personal choices in meaningful ways in a homelike environment.
There are many ways to interpret this photograph aside from the tender image of caring. I use this photo when teaching medical students the physiologic and morphologic changes that occur to the human body as it ages. By comparing the hands of these two women, you can vividly see the thinning of skin with loss of subcutaneous tissue, with loss of water and elasticity that reveal the fragile tendons and veins beneath.
The Gerontologist has a new cover format, and I am gratified that they maintained the practice of featuring a photograph on the cover. At a time when medicine is increasingly data and dollar driven, we sometimes lose sight of the anxiety and suffering that occurs within the patient as old age and illness take their toll. Keeping a photo on the cover maintains an element of humanism that sometimes escapes today's medical care.
* * * * * * * * * * * * * * * *
I would like to thank my colleague Dr. David Espino for helping to set up this visit to Buena Vida.  The younger hands belong to Esmeralda Villanueva, social worker at Buena Vida who gave me a tour of the facility and was instrumental in setting up my photoshoot.