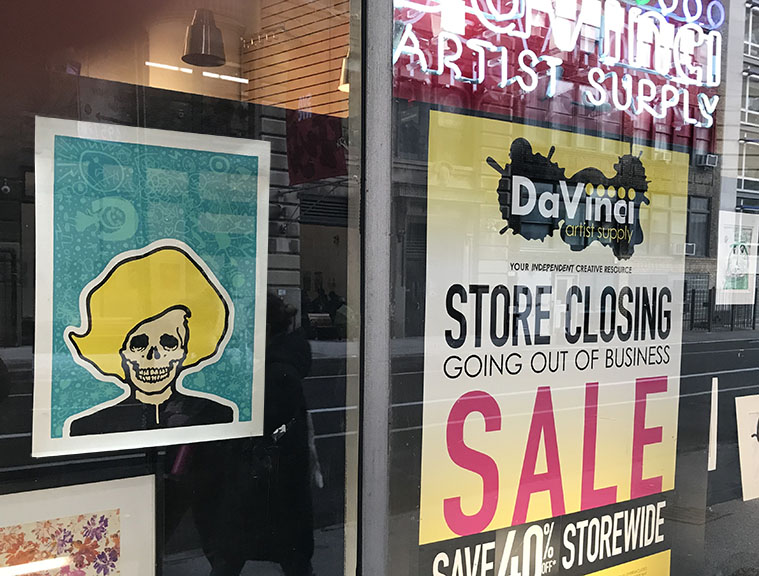 There was a time when an art supply store was a destination of peaceful refuge and an incubator of dreams.  In these once revered halls of colorful wonder, the sales people were quirky but knowledgeable and eager to help.  I remember long conversations about the pros and cons of different brands of brushes, and benefits of certain pigments in various shades of red.  This era has slowly ground to a painful end with the closure of another Manhattan art supply store, DaVinci on 21st Street.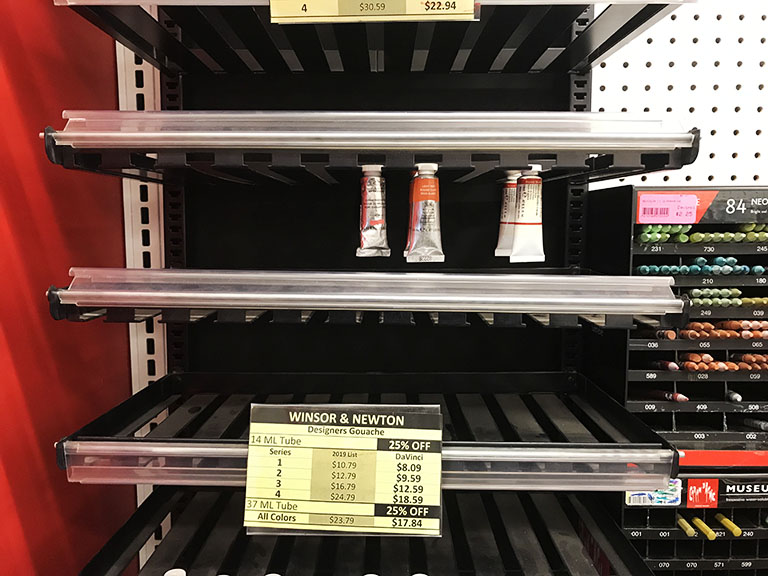 As a child taking the train from New Jersey I would climb creaky stairways, gazing at the floor-to-ceiling tools that stimulated the creative imagination.  I would come away with a new tube of watercolor or a sketchbook that was lovingly packaged by the sales person.  After getting my first paycheck as a medical doctor I drove to the city to Pearl Paint on Canal Street to buy an oak drafting table I had my eye on for years.  Decades later this table is a centerpiece of my studio.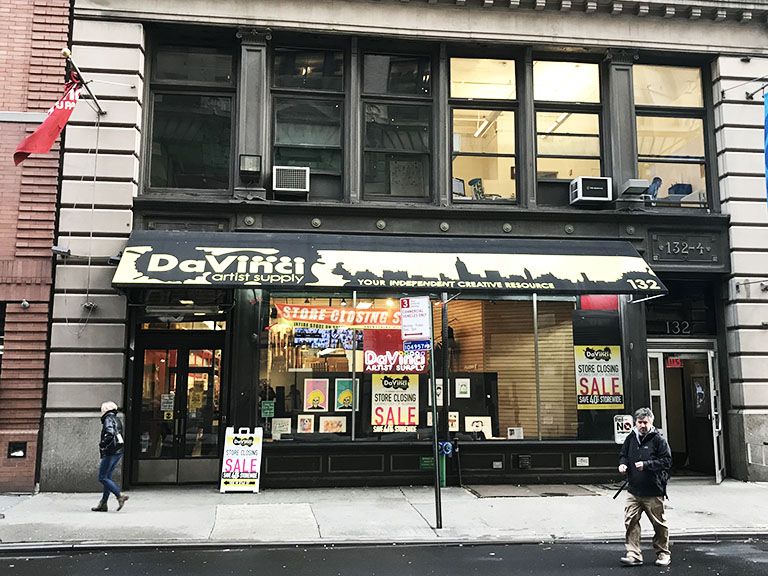 I always wondered about the other customers who shared the aisles looking for that important piece of art equipment.  What were they working on and what were they looking for?  Some were scrunched over and scraggly looking, others standing tall and bright-eyed clutching their newly found treasures.  All shared a drive to make art in whatever medium – pastels, clay, gouache, airbrush, india ink, oils.  Where is the special pencil that would make magic in my sketchbook?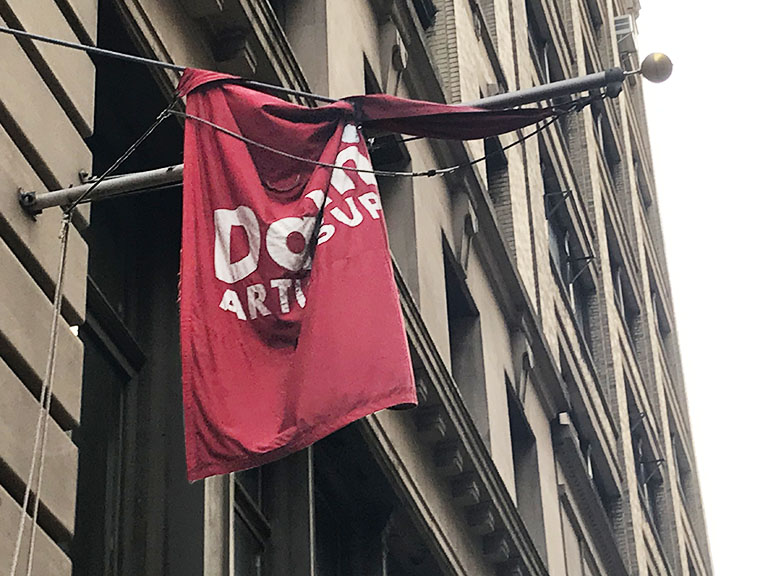 There were once several art supply stores in Manhattan.  Each had its own personality and one by one they have closed.  Pearl Paint, Sam Flax, Lee's Art Supply, Friedman's, Jerry's, and the legendary New York Central.  Does anyone remember Arthur Brown in midtown?  I remember searching for a specific watercolor tube, spending the day going from store to store until finally finding it.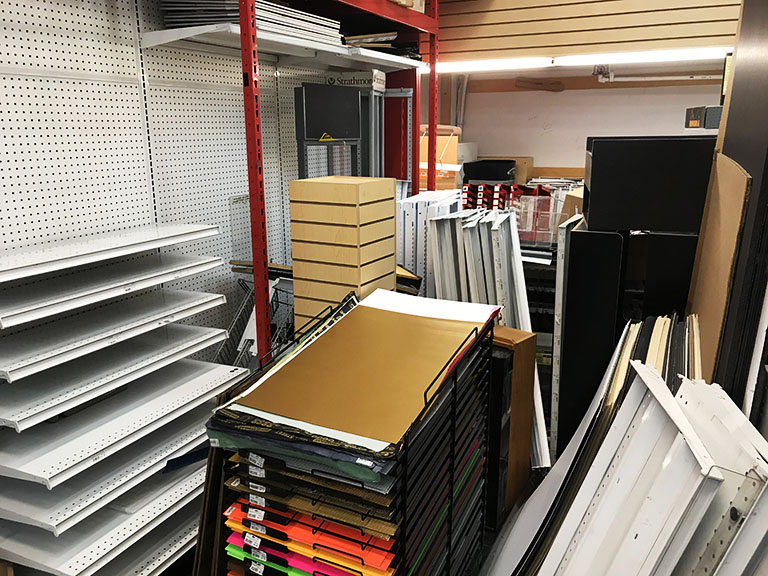 So this week I made a sad pilgrimage to DaVinci on 21st Street.  Much of the inventory was gone but there was still a surprising amount left, and lots of customers looking for bargains at the 40% off closing sale.  I picked up some Bainbridge illustration board, they were out of my favorite Strathmore brand.  I also found a great treasure – a size 16 DaVinci red sable watercolor brush.  At the sale price I couldn't resist.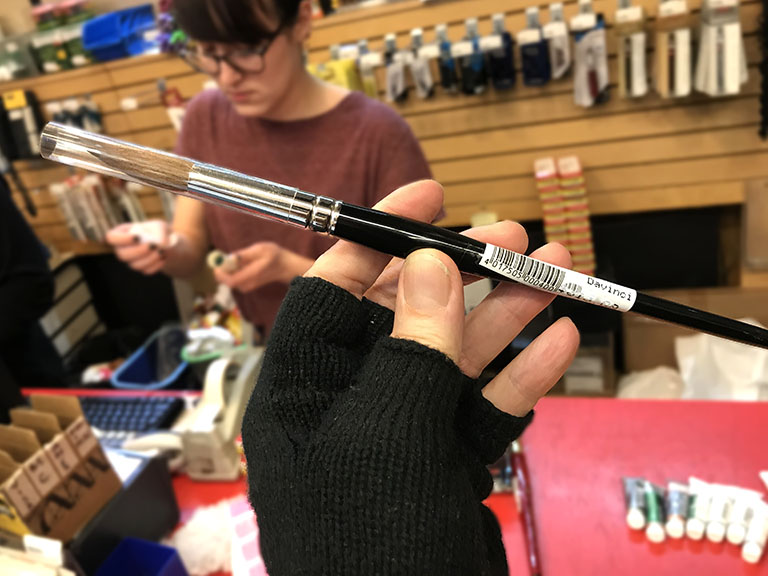 The art supply stores that remain (exceptions include Soho Art Materials and Kremer Pigments on 29th Street), appear sterile and not much different from a CVS drugstore.  Finding a knowledgeable sales person can be a challenge, and the experience is not much different from buying mouthwash.  Ordering art supplies from the on-line suppliers is efficient but joyless, and getting a next-day delivery is handy but the packaging is often wasteful.  Most importantly, the experience of visiting a store brimming with color, inspiration, and practical advice is gone. 
* * * * * * * * * * * * * * *

Related posts:
Rehabilitating a Vintage Grumbacher #286 French Easel

Rediscovering my Art Supplies in the Arizona Desert

Another Art Supply Store Closes

Remembering 5Pointz

End of an Era: Pearl Paint Closes