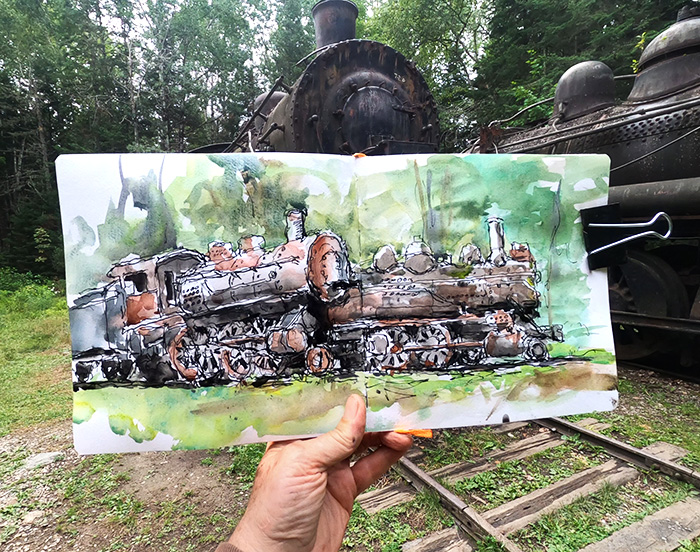 I am a fan of old trains, so in late July I went on a sketch adventure to the abandoned locomotives of the Allagash wilderness.  Deep in Maine's North Woods sit two rusting 100-ton steam engines, remnants of the lumber industry that once supplied twenty percent of America's paper.  These reminders of the Industrial Revolution are a bonanza for railway buffs and sketchers, but getting there is a challenge.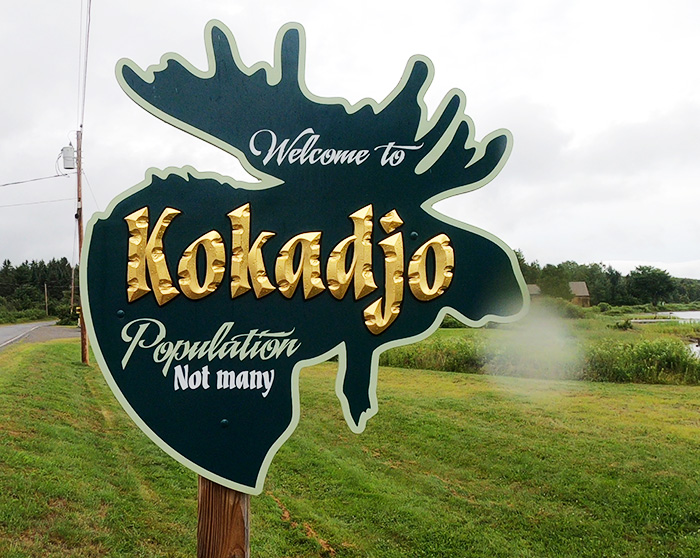 I started my journey from the town of Greenville which sits on the south end of Moosehead Lake, and is considered the gateway to the Allagash.  I had planned to leave at dawn but there was a huge downpour and my departure was delayed. During the wait I anxiously watched the skies hoping I didn't have to cancel the 90-mile drive over logging roads.  But the rain let up and at 9:00 AM I took off in my rented SUV, passing through the town of Kokadjo where the pavement and cell phone service ended.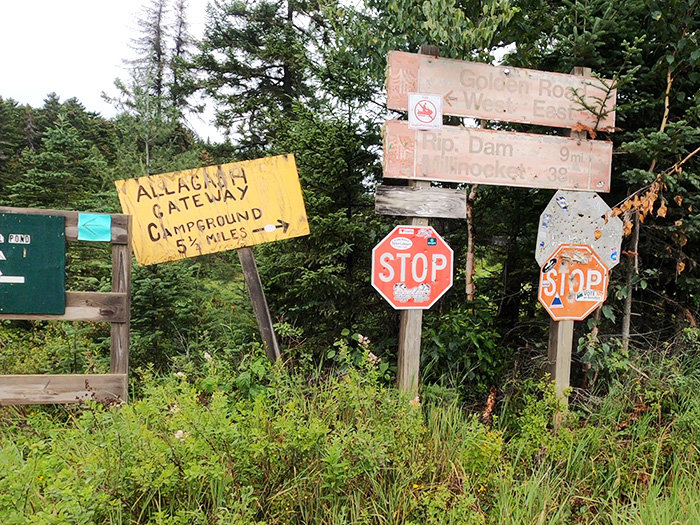 The logging roads were at times slippery with mud and consistently pocked with potholes, and I maintained a speed between 20 and 30 MPH hoping I didn't get a flat.  They were basically unmarked, and the GPS had ceased with the cell phone service, so I relied on directions I had downloaded and printed from the internet and the Delorme Gazetteer which is the bible of Maine roads.  A few times I flagged down truckers to make sure I hadn't taken any wrong turns.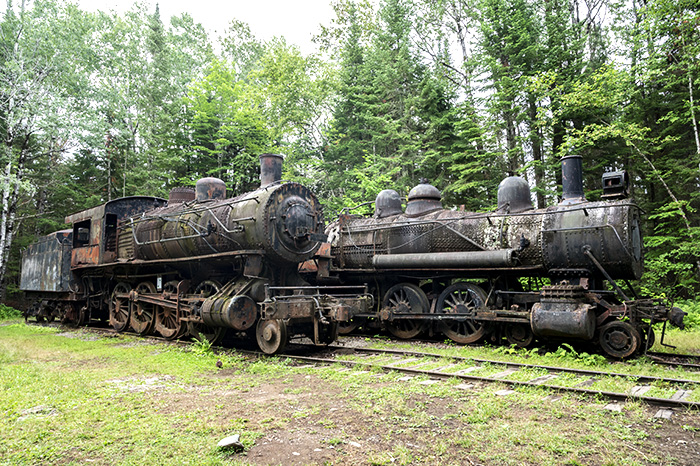 After four and a half hours of driving I came to the parking lot that serves as the trailhead to the locomotives – a two-mile trek through forest that was muddy from the morning rains.  Rusting train tracks showed me that the locomotives were close, and when the trees gave way to a small clearing, the awesome appearance of the hulking engines was breathtaking.  It was easy to imagine the noise and smoke that these engines once made and walking around them was like entering another world.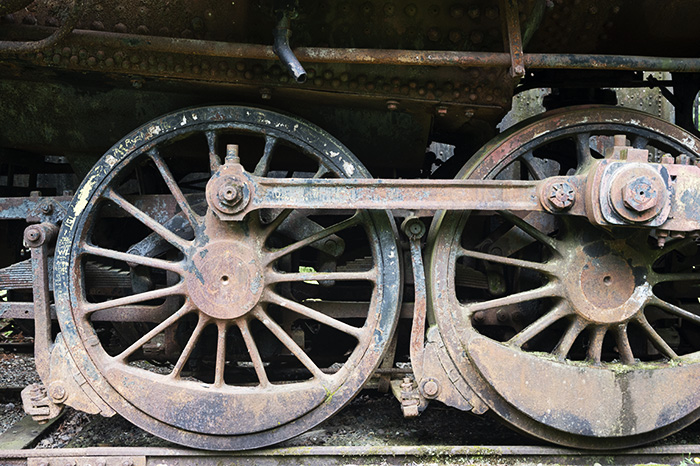 The locomotives were brought to the Allagash by the Great Northern Paper company as part of the Eagle Lake and West Branch Railroad, and in the 1920's hauled thousands of tons of pulpwood.  When the Great Depression hit the logging industry it was easier to abandon the engines rather than transport them elsewhere.  Exposed to the elements for nearly 100 years, these rusting locomotives were a sketcher's dream, their cold blue steel yielding to warm colors of rust and the greens of lichen and mould.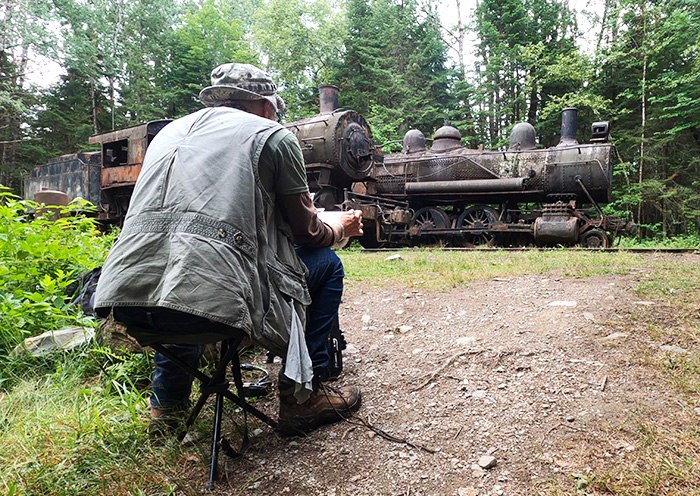 I needed to work quickly because of the late hour, so I set up my easel and went straight to fountain pen, using my favorite Noodlers Triple Tail Flex loaded with Platinum Carbon ink from Japan.  This pen has two ink channels that give crisp, expressive lines that vary greatly in width depending on pressure.  The Platinum Carbon ink is completely bulletproof, which refers to its insolubility once it dries making it ideal for line and wash sketches.  I used a Hand Book hard cover sketchbook with durable paper made by Global Arts, and my watercolors were Kremer pigments in full pans.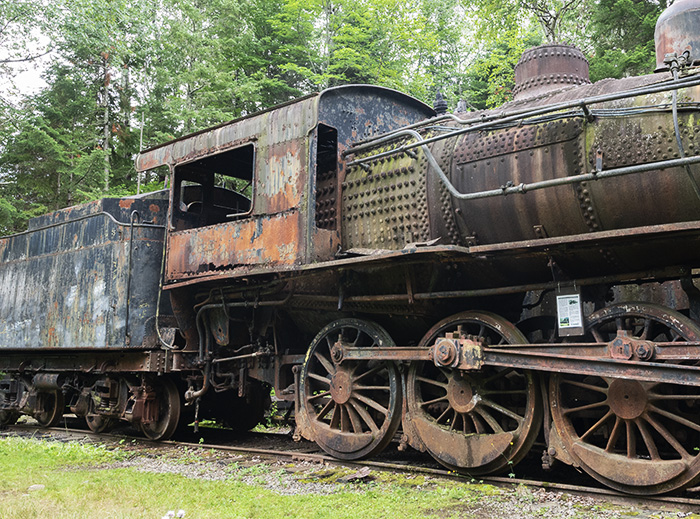 Despite the fact that I had doused myself in repellant, mosquitoes swarmed my fingers.  Luckily I had a pandemic mask in my pocket that was useful for protecting my face.  Not wanting to get stranded on logging roads in the dark, I sketched as fast as I could.  Satisfied with my sketch, I hiked back to my car and started the long drive back to my motel.
* * * * * * * * * * * * * *
Related posts:
Sketching on the Subway and the Disappearance of Time
A Train Graveyard in Thorndike, Maine
An Abandoned Psychiatric Hospital in Tuscany

Childhood Dreams Under the Pulaski Skyway

Manhattan After the Hurricane

Photographing Letchworth Village

Returning to Cow Canyon Trading Post

More Vanished Signs of New York

The Meatpacking District Before the High Line