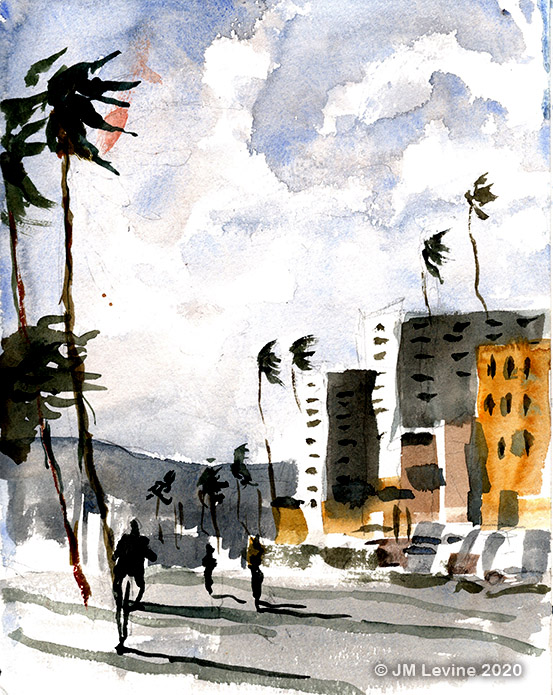 For years Venice beach has been a place for rejuvenation of my creative energies.  Life in Manhattan is perpetually stressed, leading to rigidity and stagnation.  Nothing remedied this better for me than hopping on a plane to California to chill out in Venice.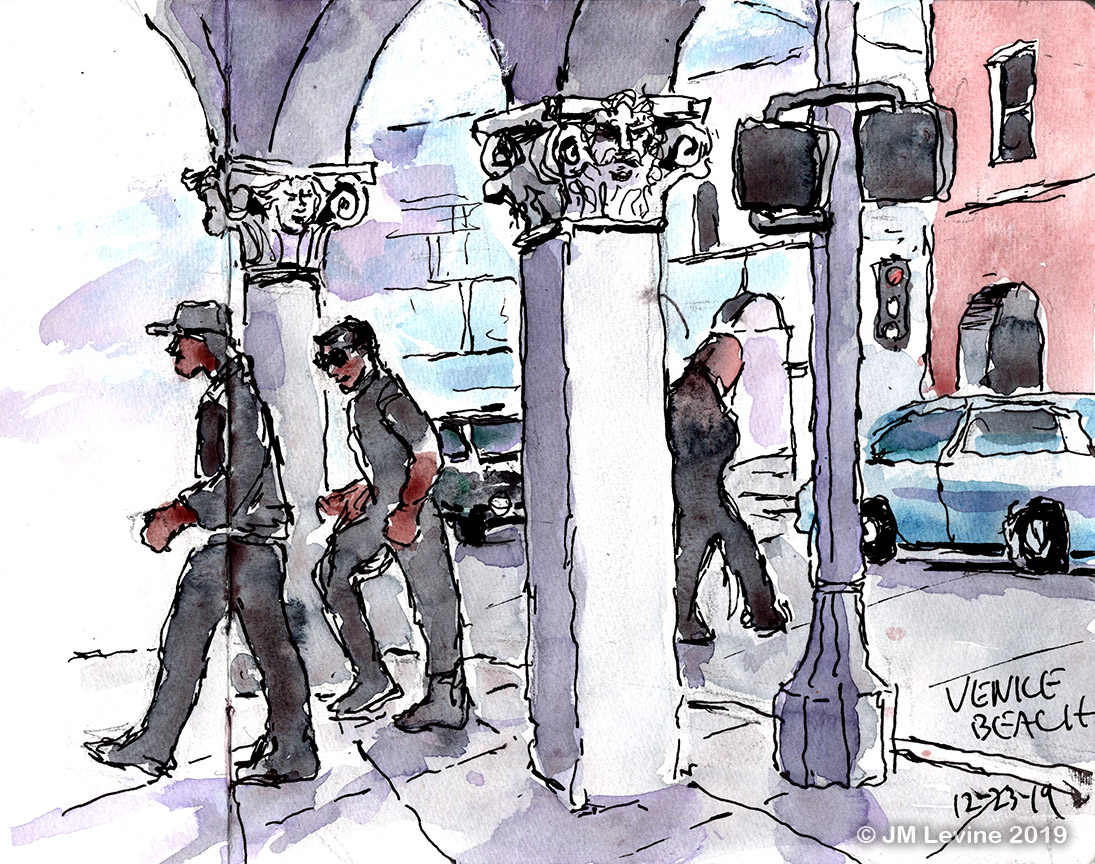 I would always take advantage of the time change, getting up super-early and experiencing sunrise over the beach, with shrieking sea gulls and the occasional pod of migrating whales off the shore.  Sand, sun, tattoo parlors, and vintage clothing shops – that was Venice for me.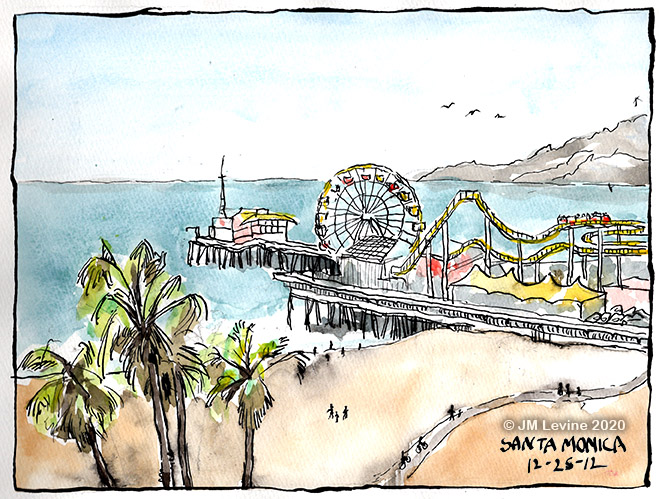 Once a backwater of Los Angeles ruled by gangs and drug dealers, Venice has recently become gentrified with rising rents and radically changed scenery.  Abbott Kinney was once an off-beat street with quaint small shops, now it's become chic and upscale.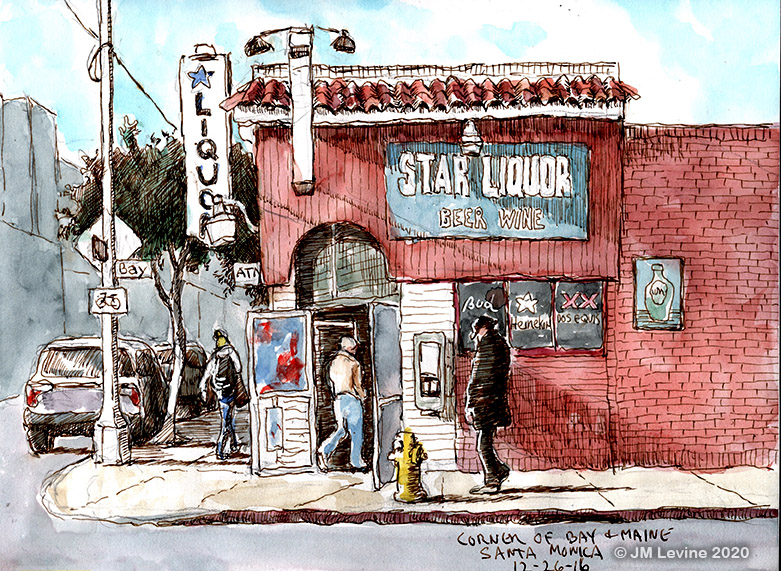 On my visit this past Christmas, I watched as my favorite convenience store announced they were closing.  You can see rows of old buildings coming down where luxury condos will soon be built.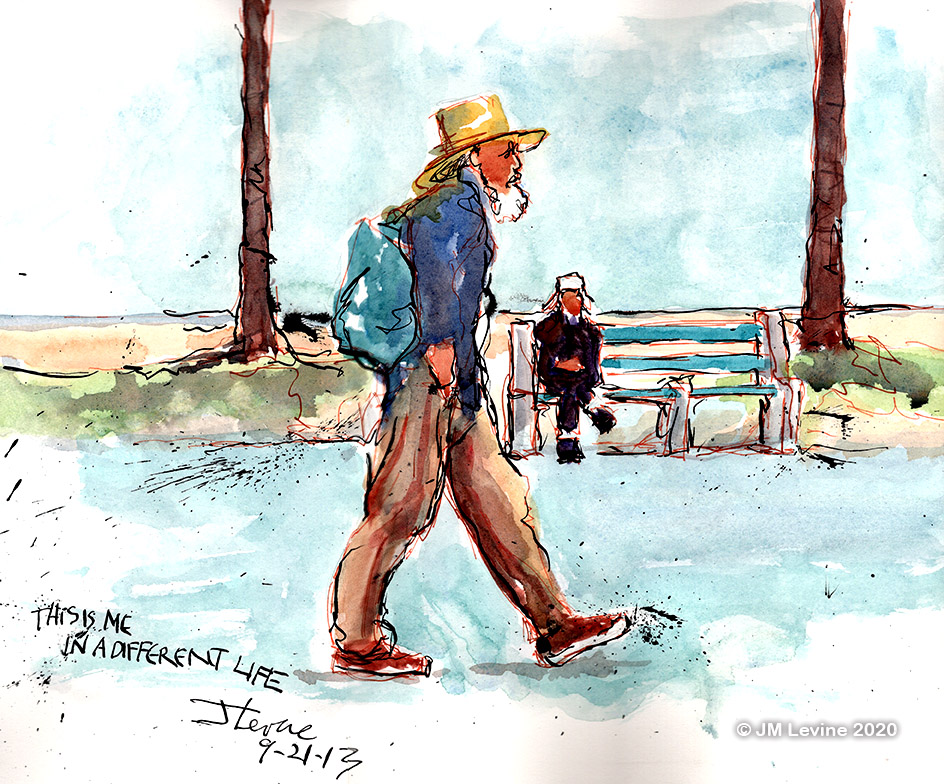 The street art is pretty amazing, but some of the murals I photographed years ago have been painted over, covered up, or the buildings demolished.  The gangs are gone and on weekends it's a mecca for tourists.  Many of the artisans who sold their handmade works have been replaced by vendors selling cheap tourist junk.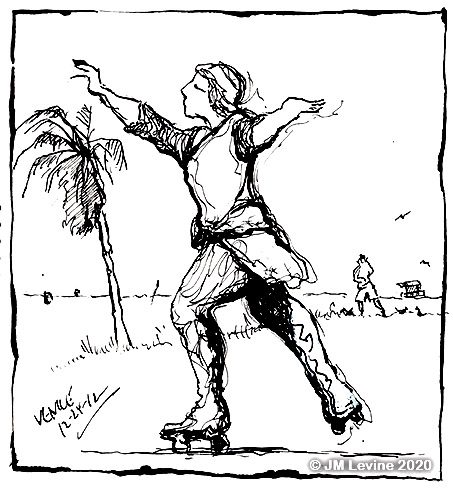 The farmers market always offered new and delicious things.  I biked there and got handfulls of fresh dates and bags of juicy persimmons.  I practically lived on the oranges and tangerines when I stayed there.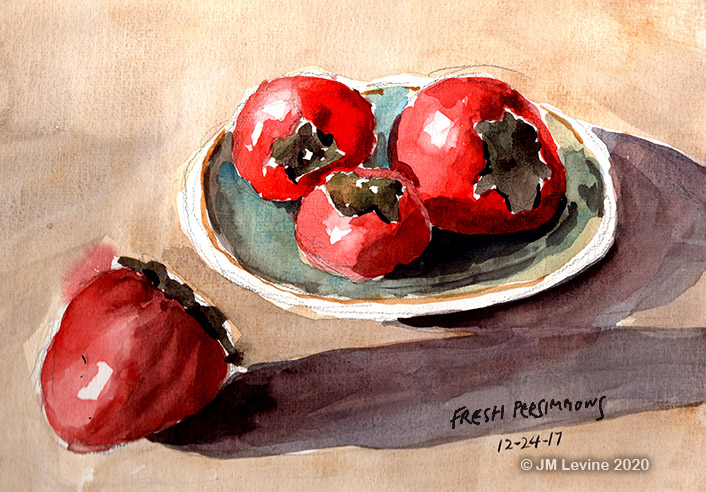 Venice still offers sketching opportunities and beach relaxation over freshly brewed local beer, with very interesting people watching. The back alleys off the main strip are great for exploring.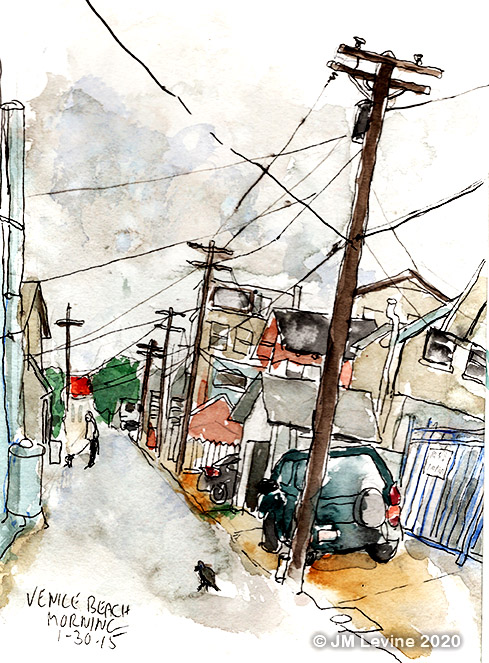 There is bright sunshine, amazing sunsets, a fresh breeze off the Pacific Ocean, and drum circles on the beach that attract all sorts of interesting characters.  There is the ubiquitous scent of cannabis that is now legal in the State.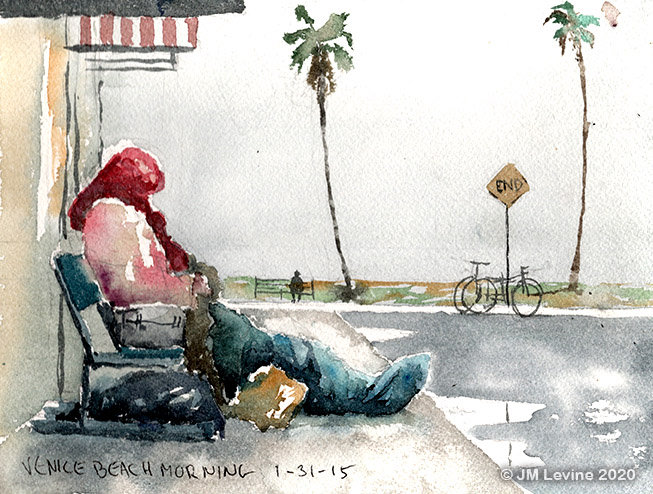 One thing that has not changed is the huge numbers of homeless people who sleep in the alleys and tents that line the streets.  It's very sad to see, and typical of much of California these days.  Many of these folks have a weary, tired look as they trudge along wrapped in blankets and rags.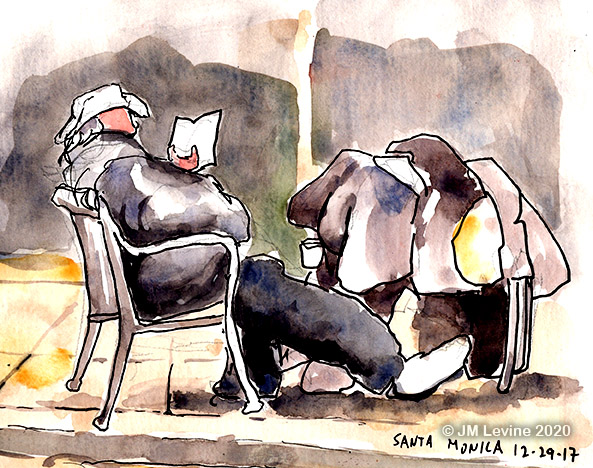 As always I could never completely escape my world as a geriatrician, so I always paid a visit to the historic Israel Levin Senior Center.  Over the years I became friends with and sketched many of the old folks who hung out here to take meals and socialize.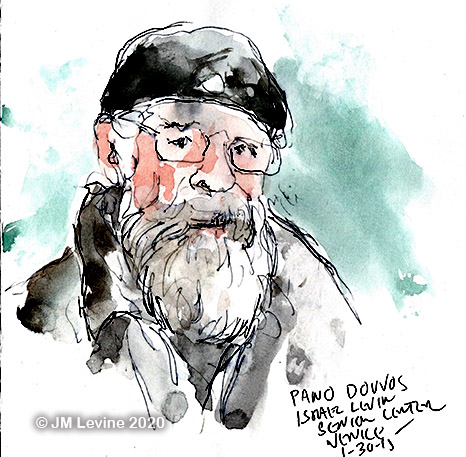 So here is a selection of sketches completed in Venice and the neighboring town of Santa Monica.  All were done since 2012 when I rediscovered my art supplies that were in storage for too long.  I hope it conveys the energy vortex of Venice Beach and its environs.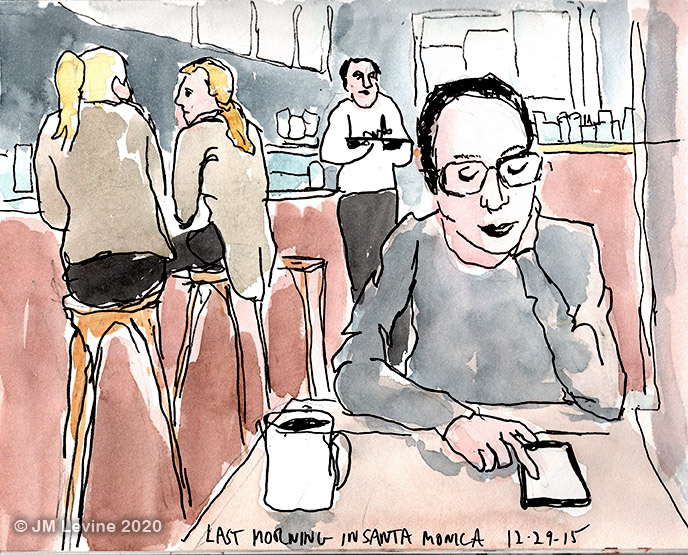 * * * * * * * * * * * * * * *
Related posts:
My New Canine Sketch Partner

Rediscovering My Art Supplies in the Arizona Desert

Hospital Closure and the Gift of Time
Remembering Susan Perl – Illustrator

My Art Library:  Drawing the Head & Figure, by Jack Hamm

Life and Art at the Bowery Gallery

Art, Dementia, and Elder Abuse:  The Sad Story of Peter Max

Another Art Supply Store Closes

Sketching at the Museo del Prado

Jean Martin Charcot: Physician and Urban Sketcher

Goya's Physician and the Art of Caring

Tradition and Healing at the Santa Fe Indian Market