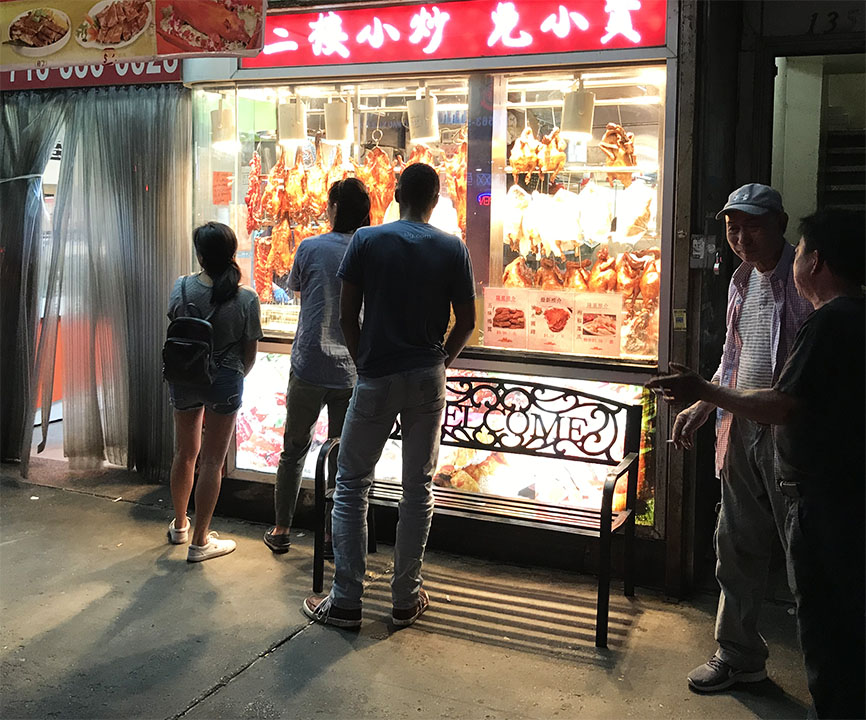 On Saturday night my wife and I decided to go adventuring and get Chinese food in Flushing, Queens.  This place is considered the largest, least touristy, and most vibrant Chinatown in America.  We took the 7 Train – nicknamed the Orient Express – from Grand Central to the last stop, Main Street in the heart of Chinatown.  The 7 Train is a long ride by subway standards, so I pulled my hat down and pulled off a pencil sketch of this interesting gentleman across the car.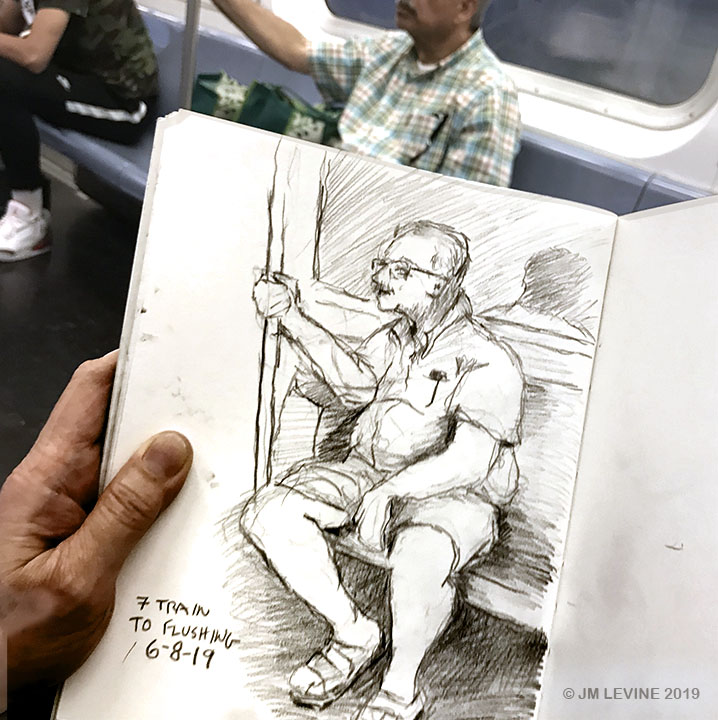 Since the 1970's the Korean and Chinese community has grown immensely, establishing numerous restaurants around the central hub at the corner of Roosevelt and Main.  If you want authentic food, this is where you go.  Once you get into the streets it feels like a different country, with an abundance of street vendors and stores catering to the Asian population.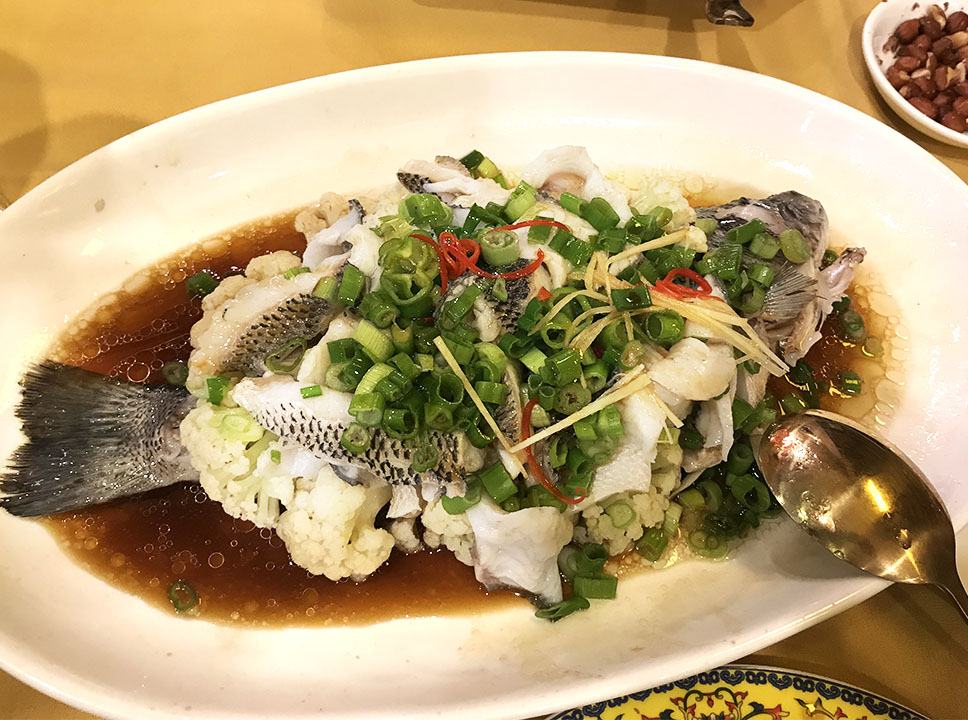 So we browsed the restaurants and found a bustling place called Shi Li Xiang.  We were attracted to the overdecorated party atmosphere with gaudy red decor and huge plates of food on oversized tables.  I ordered ribs and a steamed fish and my wife ordered Kung Pao Chicken.  While waiting for our food I went to work on a beer and a sketch.  The place was a whirling kaleidoscope of things to draw, and it took some concentration to visualize and simplify the scene for a sketch.  A second beer definitely helped.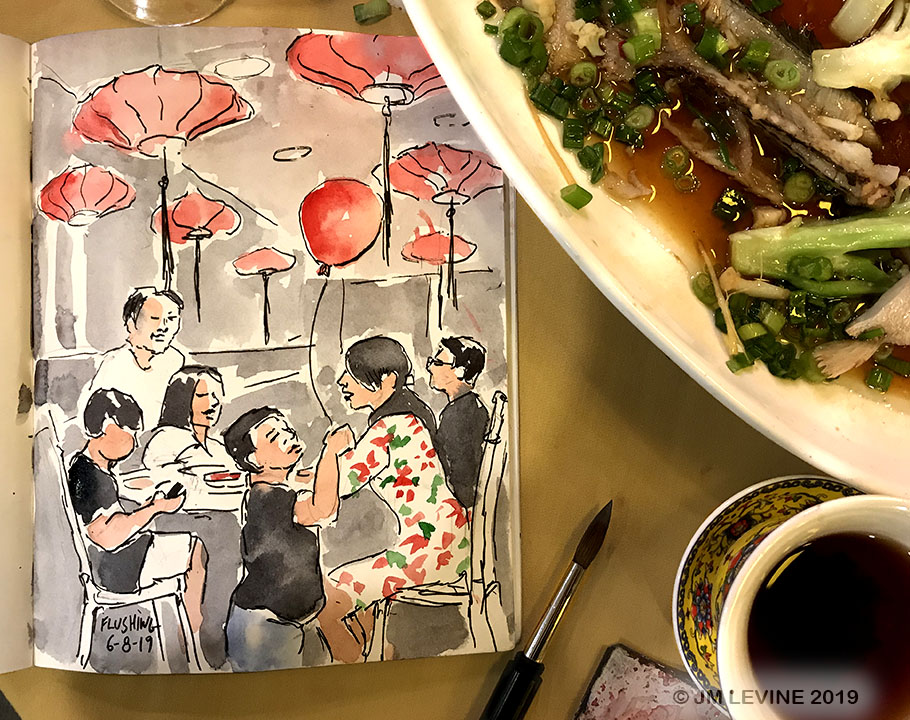 On the 7 Train back to Manhattan I pencil-sketched a lady with an interesting face and huge hoop earrings.  She sat very still looking at her cell phone so getting her profile was easy.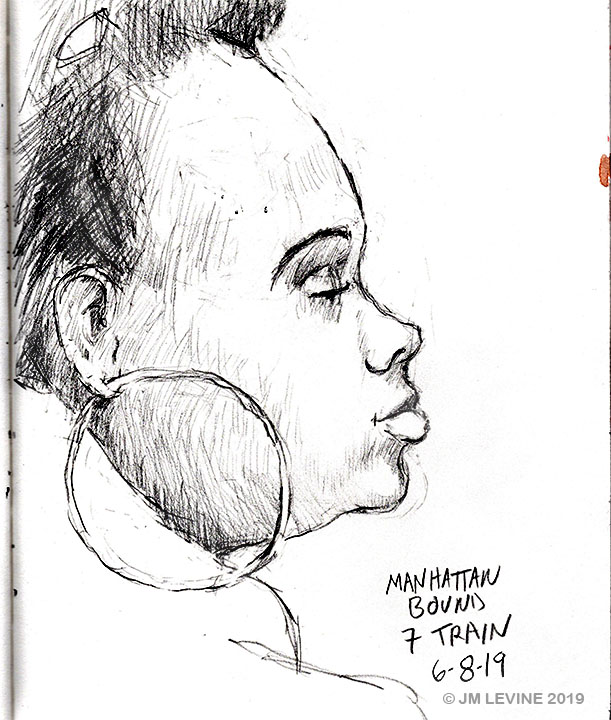 So if you'd like a culinary adventure, hop on the 7 Train and search for a restaurant. And dont forget to take your pencils and watercolors!
* * * * * * * * * * * * * * *
Related posts:
Urban Sketching in Portland, Oregon
Urban Sketching in Porto and Madrid
Watercolor and Urban Sketching in Italy
Sketching the Subway and the Disappearance of Time