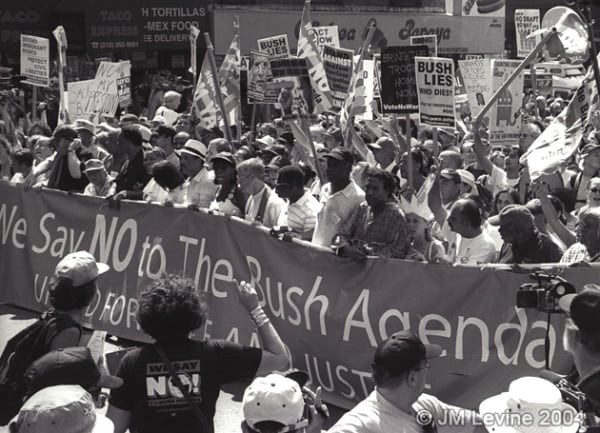 Recently a news item inspired me to go into my old proof sheets and scan black & white negatives shot with my Nikon camera a decade ago. Nearly 10 years after New York City hosted the 2004 Republican National Convention, the city agreed to pay $18 million to settle lawsuits by people claiming they were wrongly arrested during the event. Protestors sued for false arrest, punitive detention, abuse of process, and other violations. Lawyers for the plaintiffs claim that this was the largest civil rights settlement in the United States resulting from mass arrests of protestors.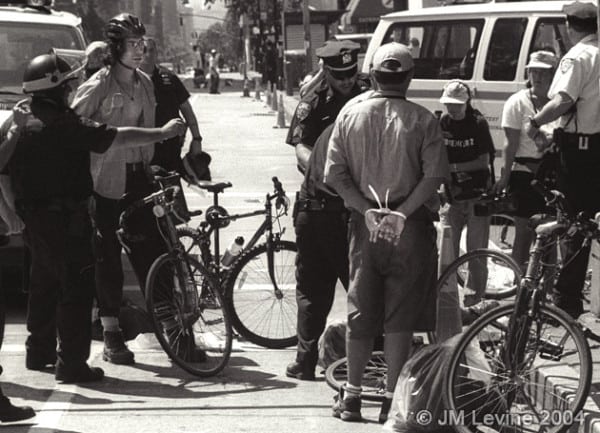 In 2004 New York City hosted the presidential nominating convention of the Republican Party at Madison Square Garden that led to four more years of George Bush and Dick Cheney. The destruction of the Twin Towers was still fresh in everyone's mind, and the war in Iraq was in full swing. Security expenditures for the Convention reached $70 million, and included 10,000 police officers. Much of midtown Manhattan was on virtual lockdown.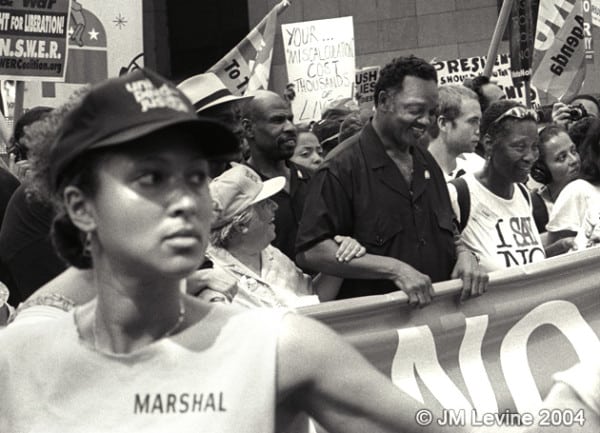 On a warm and sunny Sunday morning, August 29, 2004, I grabbed my camera and headed downtown on my bicycle. There were police everywhere – on motorcycles, bicycles, horses, and on foot – some in riot gear. Estimates of crowd size range from 120,000 to 500,000.  1000 protestors and bystanders were detained by police, some grabbed up in orange nets. People were handcuffed and bussed to a holding facility on Pier 57 where many described unsanitary conditions.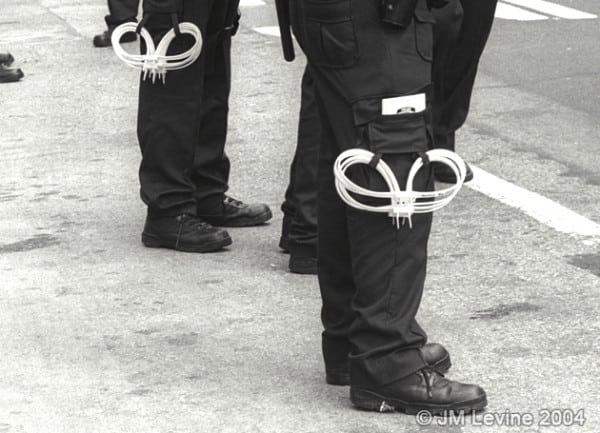 I biked to where the big protest march started on 23rd and Seventh Avenue, then followed the crowd uptown. Among the leaders were Jesse Jackson and Michael Moore, whose photos you can see above.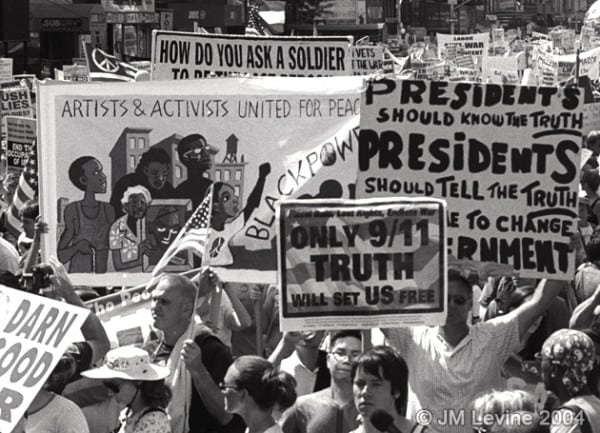 Other photos were taken in in front of the Empire State Building and around Herald Square where many of the arrested people were herded before being loaded onto buses to the detention center. I also shadowed a group of police on bicycles, one of whom I captured giving me an eyeball as I took a picture.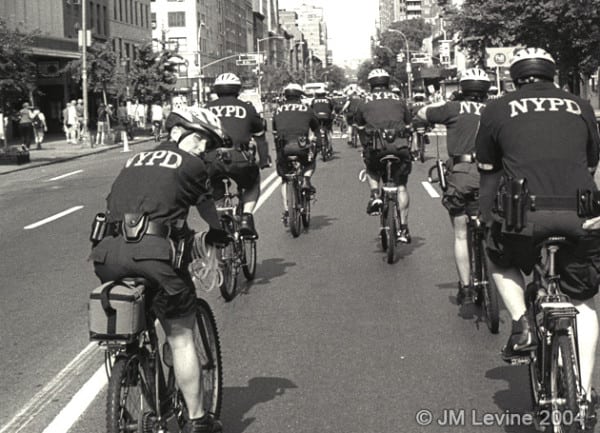 Looking back at these photos, now nearly a decade old, I am lucky that I did not end up in Pier 57.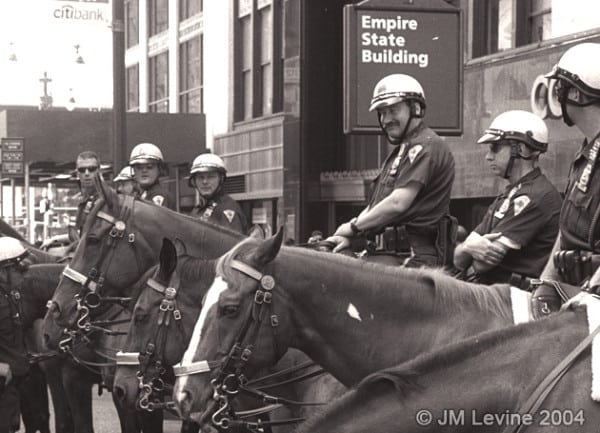 * * * * * * * * * * * * * * *
Read more about the lawsuits from the Republican National Convention here.
.