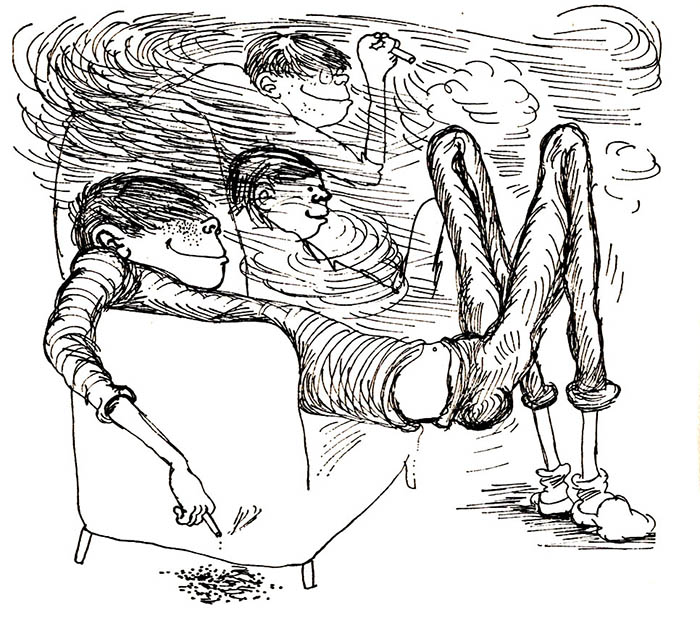 While thumbing through a pile of used books for sale  by a homeless vendor in Union Square I came across one entitled Through Darkest Adolescence by Richard Armour.  The book contained illustrations that depicted the tribulations of young teenagers in concise and thoughtful images rendered in pen-and-ink.  The name of the illustrator was Susan Perl, whose work I remembered from years ago in the New York Times.
Born Susan Perlmann in Austria in 1922, she came to the United States as a refugee in 1939.  She had a prolific career, illustrating children's books and magazine articles for Conde Nast, Vogue, Harper's Bazar, Reader's Digest, the New York Times, and others.  I remembered her illustrations that appeared in the Sunday Times for the Health-Tex company.
I recalled the ads for their multi-racial children with serene, contented expressions and the pudgy little animals they played with.  Many of the kids had bright red hair, and they assumed proud stances that showed off their colorful, stylish clothing.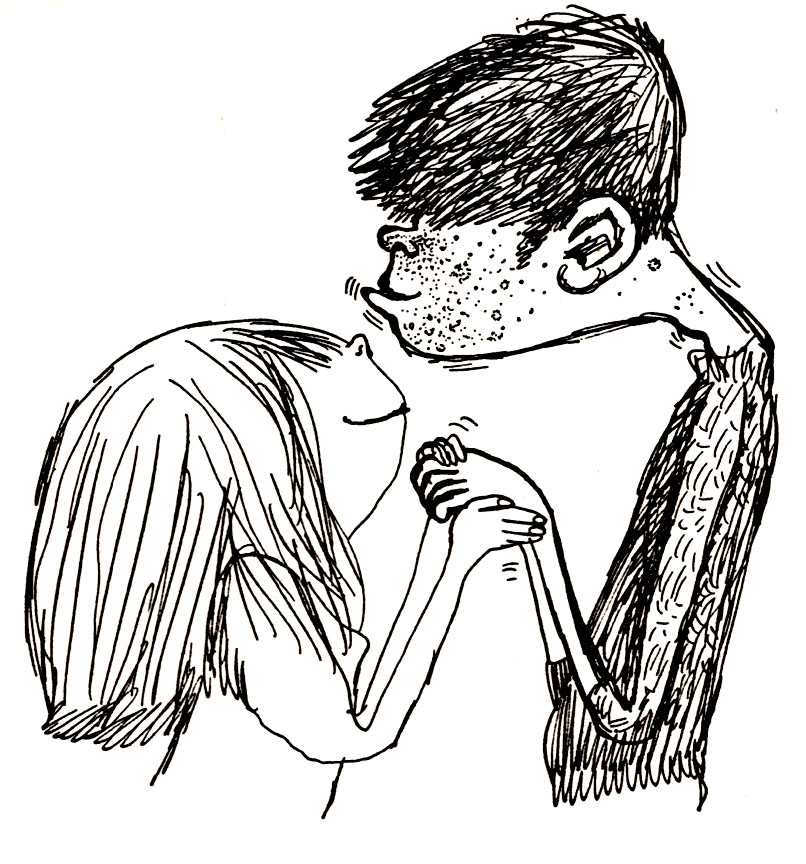 The book I rediscovered in Union Square was indeed special.  It depicted young teenagers going through the trauma of adolescence – smoking, kissing, and struggling with schoolwork and pimples.  The work had an innocence and psychological honesty that impressed me.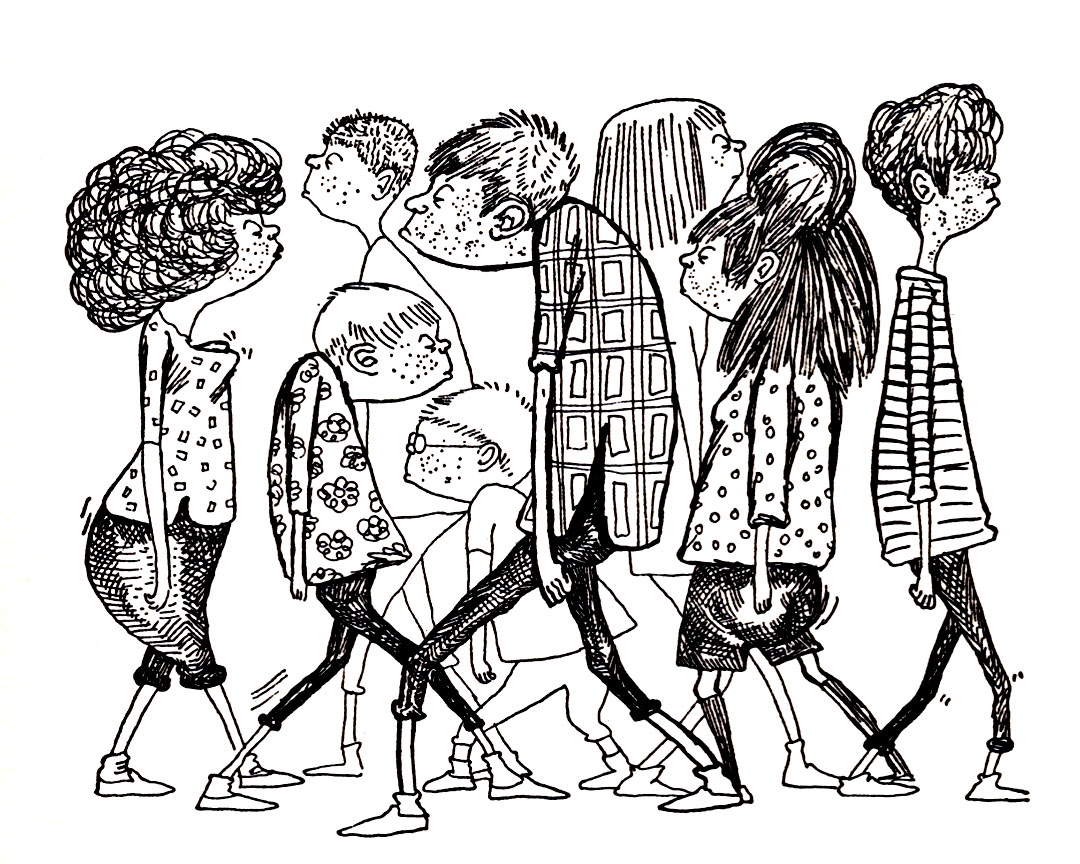 The drawings revealed a playful quality, and her pen-and-ink strokes expressed a spontaneity and emotion that you rarely see in contemporary illustrations produced in digital media.  The look and feel was quintessentially New York City, where she spent most of her life.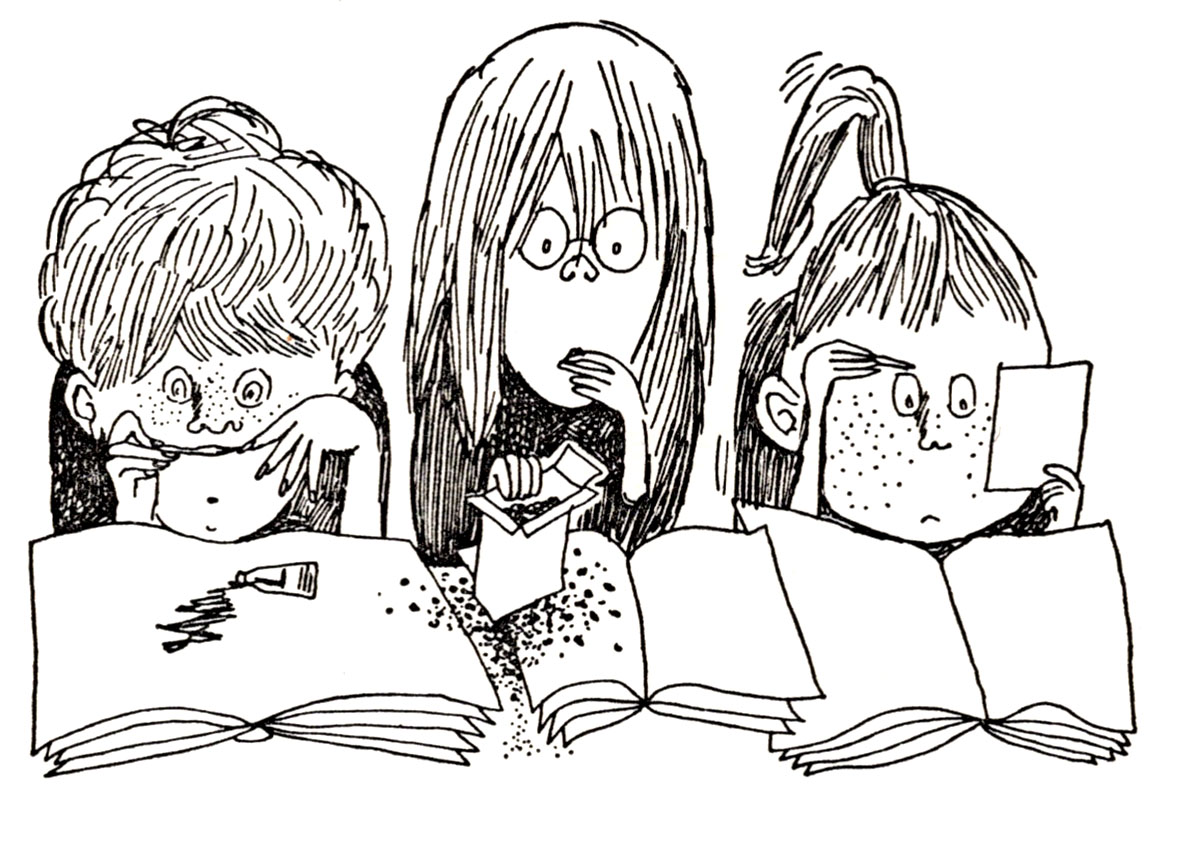 Susan Perl died in 1983 at the young age of 60.  I am gratified that I was able to reconnect with her through the homeless bookseller in Union Square.
* * * * * * * * * * * * * * * * 
Related posts:
Combining Art and Medicine

A Sketch of my Nobel Prize Winning Professor

Courtroom Art and NYC History

Digging out my Art Students League Sketchbooks

The Ticket that got me Through Medical School

Revisiting my Medical School Sketchbooks

Photographing Wigstock in Tompkins Square Park